I became insane with long intervals of horrible sanity.
Edgar Allen Poe
The trouble with fighting for human freedom is that one spends most of one's time defending scoundrels. For it is against scoundrels that oppressive laws are first aimed, and oppression must be stopped at the beginning if it is to be stopped at all.
- H. L. Mencken
Many people would sooner die than think; In fact, they do so
-Bertrand Russell
What I have been telling you, from alpha to omega, what is the one great thing the sigil taught me — that everything in life is miraculous. For the sigil taught me that it rests within the power of each of us to awaken at will from a dragging nightmare of life made up of unimportant tasks and tedious useless little habits, to see life as it really is, and to rejoice in its exquisite wonderfulness. If the sigil were proved to be the top of a tomato-can, it would not alter that big fact, nor my fixed faith. No Harrowby, the common names we call things by do not matter — except to show how very dull we are ...
-James Branch Cabell
May 28, 2015 - 12:43 p.m.
Shiva My Timbers
Yesterday I went to visit Lori not LORi in my old hood, Oakland Gardens. She insists on calling it Bayside but the Post Office says Oakland Gardens and I'm not going to go against the United States Government. Anyway she lives on the wrong side of the Long Island Expressway. Getting out there is a bit of problem. It is past the subways. It involves taking the subway to Atlantic Terminal, then the Long Island Railroad to Queens Village, then the bus to a few blocks from her house. I really should have checked the LIRR schedule in the morning. I didn't At 12:30 she texted me and asked when I was getting there. I thought early afternoon, then I checked the schedule and saw the next train was at 1:05 and the one after that 2:05 which was later than I wanted. I wasn't even dressed at the time. So I raced to get ready and clean up breakfast dishes, and left the house at 12:45. Lucky for me there was a very short wait for the
and it's only two stops to Atlantic Terminal and I know exactly which car to be on to minimize the walk to the railroad. So I actually made it with a few minutes to spare. Then Lori said she'd pick me up so I didn't need to take the bus.
I went out there to pay a shiva call. Lori's not Jewish and I'm not religious but that's still the best word for it. I wrote about her husband Joe's passing the other day, Hey Joe. Nobody knows what to say on a shiva call. The only advice I can give is to not worry about it. It isn't what you say it's just being there. I also knew that Lori would make it easy for me. Yes people also don't know when they are paid a shiva call but I knew that Lori would know not to worry about that either. We talked about what we talked about. We talked about Joe. We talked about practical things. We talked about shoes and ships and sealing wax, of cabbages and kings. It's mean so we talked about chocolate. Lori offered me some. It was the holy grail of chocolate, Verkade! She got it when she was in Europe. I have not had that in 30 years. My parents used to bring it back when the traveled to Europe. They always brought me back chocolate, one taste and it became my favorite. After that they'd also get me some. They'd bring back others too but nothing was ever as good. It's still the very best.
I also did this.


I saw it sitting on a shelf and couldn't resist picking it up. It's an original Rubik's cube that has never been solved. I was its first! It will always remember me. I was ashamed of how long it took me to do it, 10 minutes. I lost track of what I was doing and had to start again. I kept doing it though till I got back in the groove. I remember my two basic techniques. I don't know all the super tricks I had, ways to switch two corners on the bottom layer while simultaneously placing a correct edge piece in the second row. But still I had it down to about 3 minutes. My record is about 30 seconds. I think it's actually 32. I was a bit obsessed with it for a while. I would sit there with it in my hand while watching TV or reading. I could solve it and concentrate on something else. It was like worry beads for me.

Other friends of Lori's stopped by while I was there. I got to meet them Then Rona and Bobbi Jo came over. I've known them for almost as long as I've known Lori. I asked Rona to give me a ride back to the train station to catch the 6:13. I'm an idiot and when we get there at 6:04 I thought I had to run for the train. I wanted to leave Lori's house at five to six and somehow that became in my mind the train arriving at five after six. I always leave myself enough time. I should have realized that. And guess what, I did.

I wanted to go dancing last night. Herb Gardner's band was doing their last show at Swing 46 for a while, it's closing for renovations. I couldn't find a partner so I didn't go. I've been there before and nobody asks strangers to dance with them otherwise I'd do that. It's depressing that I don't even have women I can ask. I have one and she couldn't make it. I posted on Facebook that I was looking but nobody responded.

So I went home and made dinner. It was good, bratwurst, a frankfurter, and roasted potatoes with garlic salt. I had an ice cream soda for dessert. Then I called LORi. Yes the original I went to visit Lori not LORi. So both get in the same entry and things get confusing. Is there anything brilliant we discussed I can tell you. Well there is this, at the very end we realized that the race to be the Republican nominees for president should be cast as characters from Game of Thrones I mean isn't hat exactly what it is? We didn't come up with our casting yet. Do you have any ideas? Whoever it is will lose to Hillary and her dragons.

I realized that several of my friendships have recently gone through phase changes. They have all cooled. That's always tough on me. I always flail around a bit looking for someone else to fill their niches. Some of the niches have not been filled in years. For instance, the "I need someone to go dancing with" niche.

Hey I just got a call from Jim. He's going to give me a ride to Joe's memorial on Saturday. That makes me life much easier.

Now for a short digression into something totally different. I had to leave another atheist group on Facebook. I joined it to maybe hear some interesting stories I'd otherwise miss and to discuss things that bother atheists that most others don't even notice. But it was far too much the atheist equivalents of the people that feel there's a war on Christmas and that Christians are persecuted in America. The straw that broke the camel's back was the post that said evangelical Christians are a greater threat to America than Al Qaeda. If you replaced "evangelical Christians" with atheist you'd think it was Pat Robertson and they don't get that at all. I'm also tired of all the posts about that guy from "19 and Counting." It's a reality TV show. The guy was chosen because he was a geek in the original sense of the word; the guy at the carnival that would do disgusting things like bite the head off a live chicken. A geek doing something shocking is not noteworthy.

OK now to eat, go shopping, then see Amy Rigby tonight. .Anyone want to join me? She's at Hi-Fi in the East Village at 8 PM.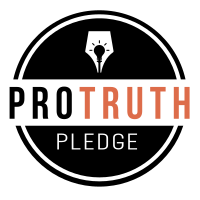 I signed the Pro-Truth Pledge:
please hold me accountable.







Memories: Not that Horrid Song - May 29, 2018
Wise Madness is Now In Session - May 28, 2018
The NFL and the First Amendment - May 27, 2018
On The Road Again - May 26, 2018
Oliver the Three-Eyed Crow - May 25, 2018



creative commons
This work is licensed under a Creative Commons Attribution-Noncommercial-Share Alike 3.0 License.
Horvendile May 28, 2015




Follow on Feedly