I became insane with long intervals of horrible sanity.
Edgar Allen Poe
The trouble with fighting for human freedom is that one spends most of one's time defending scoundrels. For it is against scoundrels that oppressive laws are first aimed, and oppression must be stopped at the beginning if it is to be stopped at all.
- H. L. Mencken
Many people would sooner die than think; In fact, they do so
-Bertrand Russell
What I have been telling you, from alpha to omega, what is the one great thing the sigil taught me — that everything in life is miraculous. For the sigil taught me that it rests within the power of each of us to awaken at will from a dragging nightmare of life made up of unimportant tasks and tedious useless little habits, to see life as it really is, and to rejoice in its exquisite wonderfulness. If the sigil were proved to be the top of a tomato-can, it would not alter that big fact, nor my fixed faith. No Harrowby, the common names we call things by do not matter — except to show how very dull we are ...
-James Branch Cabell
September 11, 2016 - 12:08 p.m.
Lori and Paul; Not in Parallel but in Series
I didn't update yesterday; did you miss me? Now I have to make a decision; do I write about what happened Friday? It was not exciting but emotionally important but I have a lot to write about Saturday. I will put the decision off and write about Saturday and then see how I feel.
I as cagey and never hinted at what I was doing yesterday, that's because I went to a surprise party for Lori not LORi and didn't want to give it away. It was held at the Weed Winery and Orchards; that is not just upstate, north of 287 but in Canada, north of 84. That's far so why did I go? Lori loves me.
That's too far to walk, even for me, so I had to find a ride. That wasn't hard, I went with Rona not Wrona and Bob not Roberta. They picked me up at 10 AM. Nice thing about going to places upstate City Island is right on the way for many people.
The ride up was fun but when I asked Rona, "Are we there yet?" She informed me of the car rule; I can't ask again for half an hour. We were not there yet. She's a tough cookie. Mmmm cookies. We went up the west side of the Hudson and crossed at the Tappan Zee Bridge. That less us see how the new replacement bridge was coming. There's been a lot of progress made since the last time I crossed.
We arrived at the Weeds about 45 minutes before Lori. The party was on a veranda behind the main building. That was nice, we were in the shade. We didn't know going in what the setup would be. I came prepared for being out in the sun.
When Lori arrived she was surprised. She thought she was just going to visit the winery with her sister, do a wine tasting and pick some apples. Instead there were a hoard of friends and relatives, food, drink, and of course cake. The cake was chocolate, that means it was a good party. That is my one and only criterion for birthday parties.
Rona and I made Lori guess what my present to her was. An example of it is this entry. I gave it because Lori loves me. I wonder if any of you have picked up what it is. It has to do with the way I'm talking about the birthday girl. If I told you what it was then I wouldn't be giving it. I'm an enigma wrapped in a riddle wrapped in bacon.
I never drink … wine so I did not avail myself of the wine tasting. I'm allergic to apples so I didn't try out the fare from the orchard. That did not stop me from picking apples with Bob. I like doing that. I resisted buying fresh picked corn which is not good for my Crohn's disease. The thing is my Crohn's is so quiescent that I risked eating it a few times this summer with no ill effect. I should have gotten some.
The party was just the first half of my double header. The second half was a house concert by Paul Sachs at Kathryn's in the East Village. I didn't think I'd be able to make the timing work but I did. I calculated what subway stop to have Bob and Rona drop me off to simultaneously minimize both their time going out of their way and my travel time. I did a good job; They dropped me off at Parkchester. It's right at an exit of the Cross Bronx Expressway and convenient to either the Whitestone or Throgs Neck Bridge.
I had previously told Kathryn that I wouldn't be able to make the concert but Friday night I realized there was this chance I could. She said there was still room. I thought I'd arrive late or maybe just on time. Instead I got there early and had to text her and ask what's the earliest I could come up. She said, "whenever I got there." It was hot and muggy and Kathryn is kind and didn't want me having to wait outside.
This was Paul's album release show for his What is Love. I love Paul, I love his music, and I love Kathryn so I very much wanted to go. It shows you how much I love Lori and she loves me that I was willing to miss it for her party.
Because I was early I got a seat right up front. Good thing as the place was packed, there was not an open seat in the house. I sat with Richard from Acoustic Live. I called it the old coot section. There were fewer people there that I knew than I expected, Richard, Sharon, Orly, and Ina May, but I still had lots of fun socializing with them and people I just met. These are kindred spirits.
Paul actually said what I often say about his song, they tell stories. That's one of my sweet spots. Another one is weirdness and Paul has his quota of that too. Not many people in an album of songs about love would write about a woman falling with someone on Death Row. He has an older song about Elvis Presley's stillborn twin, Jessie. I haven't heard the album yet but I love the live version of the songs. I now have a backlog of CDs to catch up on.
I had a long day and faced a long trip home so I wanted to make a quick exit. I of course failed. Instead of being one of the first people to leave I was one of the last.
The only sour note on the day was the guy I sat next to on the
on the ride home. I'm not sure who was sitting there first, I wasn't paying attention to who I was sitting next to till he took out his cell phone and started watching a video. Know where this is going? He didn't use earbuds, not even those old-fashioned ones that plug into a jack on the phone. It was loud and the percussion was particularly annoying. I said nothing but decided that if he started another video I'd say something. He did. I politely said, "Can you please use earbuds?" He said, "I don't have any." He then switched to offense, "Can you please hold your phone so your elbows aren't sticking out?" I was not touching him. Imagine the position people reading something on phone have, though with the phone right in front of their face as I can't see otherwise. I told him, "If you had asked me, I'd have moved my elbow in. That's what nice people do." He said he wasn't a nice person and that I should stop bugging him as he wasn't bugging me. Of course he was bugging me by playing the videos loud on his phone and I told him that. We had a few more back and forths. When the person on the other side of me got up I slid over. That didn't help much as the phone was loud enough it was still annoying. The next stop someone across the aisle and at the other end of the bench got up and I moved over there. I could still hear the damn phone but it wasn't as loud.
I'm always torn in these situation. After the initial rebuff I knew he was not going to be reasonable. There was no chance of changing his mind. That should be the signal to stop arguing. The thing is that I want to say something and I justify it as making it unpleasant for the offender so he's less likely to do it in the future. I am afraid that's just rationalizing.
Now back to Friday. I had appointments with both my therapist and psychiatrist with about an hour in between. It's at the same hospital. Both sessions went very well. I got to report back to my therapist how well I handled going to the bank when I had the problem with my debit card and then getting my phone bill paid. She was very encouraging. Then I told my psychiatrist about my bad reaction to my meds. She agreed with my hypothesis that I had accidentally taken an extra an extra Hydroxyzine. The symptoms fit. I then had a fun discussion with her about what was going on in my nervous system when this was going on.
On the way home I discovered through Google that there's a Stop & Shop not far from the New Rochelle train station. Lack of good supermarkets is a problem with living on City Island. I was able to get some things at reasonable prices I can't get here or at my expeditions to Trader Joe's. One thing I got was matzoh. Guess what I'm having for breakfast today. Yes, matzoh brei.
Lots of fun coming up this evening, a musical two venue doubleheaders. I'm seeing at least four artists I love and if I'm lucky five. First it's Sarah Jarosz and Aoife O'Donovan at Rockwood 3. That's a tiny venue for them. Last time I saw them it was at the Music Hall of Williamsburg, that's five times the size. Then I'm heading over to see the Lords if Liechtenstein and the Young Novelists at Leftfield. If I can make it over fast enough, I'll catch Kat Quinn before them. I can't be everywhere so I'm missing Fred Gillen and Carolann Solebello at Coco's house. That kills me. Of course now that I'm in City Island getting to Coco's is difficult.
OK, now for my first matzoh brei in months.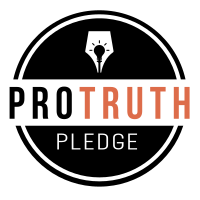 I signed the Pro-Truth Pledge:
please hold me accountable.







Memories: Not that Horrid Song - May 29, 2018
Wise Madness is Now In Session - May 28, 2018
The NFL and the First Amendment - May 27, 2018
On The Road Again - May 26, 2018
Oliver the Three-Eyed Crow - May 25, 2018



creative commons
This work is licensed under a Creative Commons Attribution-Noncommercial-Share Alike 3.0 License.
Horvendile September 11, 2016




Follow on Feedly