I became insane with long intervals of horrible sanity.
Edgar Allen Poe
The trouble with fighting for human freedom is that one spends most of one's time defending scoundrels. For it is against scoundrels that oppressive laws are first aimed, and oppression must be stopped at the beginning if it is to be stopped at all.
- H. L. Mencken
Many people would sooner die than think; In fact, they do so
-Bertrand Russell
What I have been telling you, from alpha to omega, what is the one great thing the sigil taught me — that everything in life is miraculous. For the sigil taught me that it rests within the power of each of us to awaken at will from a dragging nightmare of life made up of unimportant tasks and tedious useless little habits, to see life as it really is, and to rejoice in its exquisite wonderfulness. If the sigil were proved to be the top of a tomato-can, it would not alter that big fact, nor my fixed faith. No Harrowby, the common names we call things by do not matter — except to show how very dull we are ...
-James Branch Cabell
April 09, 2018 - 12:25 p.m.
John Lilly, Red Molly, and Dancing Girls
I have two eventful days to catch up on; Since I last wrote I've been to two concerts on two islands, walked over 4 miles, ate three meals out, and saw by best estimate 6 zillion friends. Five-Thirty-Eight is crunching the numbers now and hopes to narrow that last number down by the time I finish reading. Don't give me a hard time Nate, get on it!
Let's see if I can remember anything about Saturday night. I can remember every event of my childhood but two days ago is tough. I had a number of musical choices and as I had late nights planned on Friday and Sunday I was tempted to stay home. I didn't because Kathryn aka Kay was hosting a house concert and I haven't been to one of hers in ages. I needed Kathryn time and even though I didn't know the artist I trust her taste. She was ahead of the curve on Sam Baker and John Fullbright, need I say more?
I remember the name of the artist without any memory aid! It was John Lilly and Blue Yonder. Give me a moon pie. You don't have to Kay already did. The day before she posted on Facebook the special food she got for me, moon pies and dark chocolate with bacon. I should have taken a picture of the chocolate. I have had many bacon and chocolate confections, and this was the best. The chocolate melted in my mouth. I could happily devote this entire entry to the desserts but I'm afraid I might lose some of you who want to hear about the music. Give me a second, I'm reliving the sensation of the chocolate and bacon in my mouth. I'm back.
When I'm at Kay's I sit in either the couch at the back or in the front row; comfort wins over view. I was not the first one there, that meant the first row. Then came the food. She even had steak for the carnivores. Did I mention the chocolate with bacon?
Not only did I have many friends there but some that I haven't seen in ages. The last time I saw Diana or Paul was at the Hudson West Festival in September. That's just not right. As a special treat Diana brought Birdie, her dog. I have only seen Birdie when I've run into Diana walking her. And I just realized, Diana and Birdie were there when we caroled on December 21. I'm fully expecting Diana to comment and tell me I was wrong. Evil Time Lords change my past all the time and nobody else is aware of it.
Who else was there? Jeff & Carol, Ellen, Ina Mae, and most unexpectedly, Eric Lee. Eric is a fiddler that lives in Massachusetts. He had his fiddle. I asked if he were playing with John, he said he wasn't. I knew that wasn't going to be true. Spoiler alert; if Eric is there with a fiddle the performer will ask Eric to join in and Eric will say yes. Pro tip; Eric will be for really good coffee.
Ina Mae went straight for the food without grabbing a seat. So many people showed up that Kay had to bring out more chairs. One was next to me and I was delighted to find that I was joined by Ina Mae.
John Kelly didn't look like someone I'd typically see. He was dressed in full Country & Western regalia. Kay described his music as Honky-tonk. It was Country & Western, and it was Honky-tonk. If the year was 1955 we'd be calling it Rock & Roll. It fit in with what Sun Music crowd, Carl, Jerry Lee, and Elvis were playing. He was joined by the U.S. champion flat-picking guitar player and a double bass. This was a rockin' band. He did a mini-tribute to Hank Williams, something we knew the words to and I had my favorite musical perk; Ina Mae sang along. It was softly so I only I heard. I love hearing music with musicians, those things happen.
John mainly did originals and we didn't sing but I was bopping along. Nobody ever video me doing that. I'm pretty sure I look ridiculous, but I can't help moving with the music when the spirit hits me.
Guess what happened at the end? Eric joined the band. I told you it was inevitable. That took it to an even higher level. This was raise the roof music.
I had a long ride home and attempted to make a hasty retreat. I didn't, but I attempted. There were still a few people there when I left. There were a lot of people I had catching up to do with. I did a good job promoting Tuesday's John Platt's On Your Radar. You want to be there; the guests are; Annie and the Hedonists, Jacob Johnson, and Crys Matthews. It's going to be special.
I had terrible transit luck. I got to Pelham Bay Park Station just as my bus was scheduled to leave. The bus came two minutes early, so I missed it. I had to wait the full half hour for the next one. That's the worst-case scenario.
This was Lena's birthday weekend. She wanted to spend it in New York and she came with her friends Patricia and Blythe; I had met them on a previous visit to my fair City. They were heading out later in the day and I was heading to a concert, so we met for brunch at my new default, Le Pain Quotidian. I felt bad as it's a chain, but I wanted something convenient to where they were staying near Bryant Park and Central Park, which they wanted to walk through. The food was great, so I had no need to apologize. I learned a new sin. I had the little Flemish pancakes. Patricia asked for jam to go with her breakfast. The tray of jam contained a jar of dark chocolate spread. Excuse while I relieve that sensation of dark chocolate on a light as air pancake with maple butter. I'm back. Was it good for you too?
From there we walked North to the park. Our first stop was St. Patrick's Cathedral. It was Sunday. There were services going on, so we couldn't go in the sanctuary. We had to satisfy ourselves with the lobby while listening to the choir. I'm an atheist Jew but I do like the music and the architecture. I would live in St. Patrick's if they'd let me.
Our next stop was Tiffany's. I wanted to buy a pair of silver corn holders. I didn't. I haven't been in there in ages. I had forgotten that nothing had prices, if you have to ask you can't afford it. They don't even describe the items. Still it's fun to window shop the bling.
I gave my tour of Central Park. I didn't have a goal and somehow missed the ramble but hit many of the highlights, the literary walk, the gingerbread house that's the visitor's center and gift shop, Alice in Wonderland, Bethesda Fountain, Cleopatra's Needle, etc. We exited the park at the Museum of Natural History. It was a bit cold and blustery and we wanted hot drinks. I didn't know anyplace special but knew we'd find something on Columbus. We went to a hole in the wall, Joe's Coffee. It's exactly the kind of place I was looking for. I had a giant bowl of hot chocolate.
From there the dancing girls, Lena, Blythe, and Patricia, know each other from belly dancing, hopped in a cab and headed to a dress shop. I headed to Penn Station as I had to take the LIRR. I walked to 72nd where I could get the 3 train.
Why was on not only on the LIRR but my old line, the Port Washington? To see Red Molly at the Landmark on Main Street. I was thinking it was too difficult to get to, but they rarely play now, and I can't miss my girls. Even though Craig and Eben are in the band now they are still my girls. That's just the way things work.
I took the train to he last stop, where I was picked up by Fred. It's easy enough to walk but as he was there and had a car and we were eating together it made the most sense. We went to dinner at the mandatory place, Finn MacCool's. It's almost right across the street and is a great Irish Pub. Who knows what I ordered? This is easy I've mentioned it in the last month. That's right, bangers and mash. It was exceptional. I'm not usually that fond of the gravy but there's was amazing. Give me a moment, I'm reliving it. So good. That's not just a literary device, when I say that I do recall the gustatory and tactile experience.
Then we headed across the street to the venue. Fred and I were not sitting together, Fred bought his and I got a comp. Fred had his already so couldn't be my plus one. Sadly, I didn't have a plus one. It's not easy for many of my friends to get there. It did give me an empty seat to put my coat and back on. I appreciate that.
I was disappointed that I didn't do much socializing when I saw Red Molly at City Winery. Yesterday was a gathering of the Tribe. I knew that John would be there and emceeing. We hadn't discussed it but there's no way he wouldn't. His wife Sheila too. Let's see who else I can name. Dan & Phyllis, though I didn't see Phyllis, Coco and Bruce, Daria, Marty, Shelly, Tony, Michael, Marci and Gian, Perry, and Beth. By chance I sat next to Marci, so I not only had a place for my things, but I had a date; albeit a date sitting with her husband. Hey, I take what I can get.
The opening act was Ellis Paul, Laurie's significant other. There were three men on stage, Ellis, Eben, Molly's husband, and Craig who is Abbie's. For a man to succeed he has to sleep his way to the top. #metoo.
If Ellis is going to be an official part of the Red Molly family, he must learn to expect heckling from me. This is next day heckling but it's important. He did his otherwise excellent song, Rose Tattoo. He explained that it is not about a literal tattoo, that it was a metaphor. Here is the refrain.
If I ever lost you
I would be lost too
Just drifting in a sea of blue
You're in my skin
Like a rose tattoo
Like a rose tattoo
Have you picked up my curmudge? What ghastly mistake he made? The line is, "Like a rose tattoo;" that's a simile not a metaphor. Ellis I'm expecting you to do better next time. Laurie, explain to Ellis that I'm adorable not insufferable. I don't want him to punch me in the nose next time I see him.

I restricted my Red Molly live heckling to booing Jersey City. I was sitting on the side in row J, they couldn't see me, but somehow, they knew it was me. I would not do well roll-playing Waldo.

Red Molly did new songs for the most part. They faked me out at one point. They said they were doing a song for Long Island. I assumed they were bringing back my original favorite song of theirs, Long Island Cowboy. But it wasn't. it was as different as possible. It was a song I didn't know about sitting in traffic.

How good was the show? They did not one but two encores! They crowd demanded it. I demanded it. Then they came right out to meet and greet. That's good as I didn't get a chance to talk to them before the show. I got my hugs, got my catch-up time, and I got a group photo I can use for the John Platt's On Your Radar Instagram. That kind of thing works great. I promise people that if they come to OYR they might catch someone as good as Red Molly on their way up.

I lucked out and saved at least an hour and a half. Perry and Beth drove me home. The train leaves once an hour and if I missed that Fred would have had to drive me to Mineola, from there taken the LIRR to Manhattan, two trains to the 6 to the end of the line and then the BX29 bus. I'm exhausted just thinking about it. Thank you, Perry and Beth you are saints. Jewish saints, but saints.

I could take it easy today, but I want to get half-priced bagels, light bulbs, and check my PO box. So, I'm going on an expedition to Manhattan.

I didn't write yesterday but have written 2176 words today. I hope that makes up for it. If I could only get someone to pay me 10¢/word. I could live very well on that.

I almost forgot to write about what I ate when I got home. After all that great food I finished off with something special. A toaster waffle, with peanut butter topped with chocolate chocolate-chip ice cream and hot fudge. I forgot to put the marshmallows on it. Time to retaste that. The combination of warm waffle, cold ice cream, and hot fudge is delectable. That will hold me till I make my breakfast.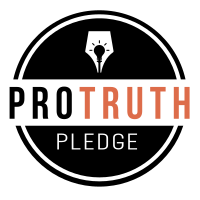 I signed the Pro-Truth Pledge:
please hold me accountable.







Memories: Not that Horrid Song - May 29, 2018
Wise Madness is Now In Session - May 28, 2018
The NFL and the First Amendment - May 27, 2018
On The Road Again - May 26, 2018
Oliver the Three-Eyed Crow - May 25, 2018



creative commons
This work is licensed under a Creative Commons Attribution-Noncommercial-Share Alike 3.0 License.
Horvendile April 09, 2018




Follow on Feedly