I became insane with long intervals of horrible sanity.
Edgar Allen Poe
The trouble with fighting for human freedom is that one spends most of one's time defending scoundrels. For it is against scoundrels that oppressive laws are first aimed, and oppression must be stopped at the beginning if it is to be stopped at all.
- H. L. Mencken
Many people would sooner die than think; In fact, they do so
-Bertrand Russell
What I have been telling you, from alpha to omega, what is the one great thing the sigil taught me — that everything in life is miraculous. For the sigil taught me that it rests within the power of each of us to awaken at will from a dragging nightmare of life made up of unimportant tasks and tedious useless little habits, to see life as it really is, and to rejoice in its exquisite wonderfulness. If the sigil were proved to be the top of a tomato-can, it would not alter that big fact, nor my fixed faith. No Harrowby, the common names we call things by do not matter — except to show how very dull we are ...
-James Branch Cabell
December 23, 2016 - 3:39 p.m.
House of Christmas
This is exciting, Word now offers to save documents in the most recent folders used. That will save me 3 seconds every day. I have a low threshold for exciting. I remember well the time that popcorn chicken did not reach that threshold. My brain is strange; a nice place to visit but you wouldn't want to live there.
My therapy session on Wednesday is one of the most useful I've ever had. I got myself to do two things I've had to do for ages but haven't been able to get myself to do. I also did one thing of more recent vintage that needed doing. My difficulty with these things is why you wouldn't want to live in my brain. My therapist asked me why I didn't do something and I gave her the same answer I gave my mother 50 years ago; "I don't know.' I suspect I'll never know and therapy will be about working around it. What my therapist told me to do is say, "I can't get my reward till I've done it."
What was my reward? Going to Jean and Liam's Christmas party. This was my third time so now it's an official holiday tradition. If Democracy ends and I am forced to flee to Australia to avoid arrest from secret police I'll still sneak back into the country for this.
I had one stop to make first, meeting Dan in the financial district. From there it's an easy trip Liam and Jean's house. It took less than half an hour. It helps that they live half a block from the subway. I need to give credit to the other hosts who live in the house, Andrew and Jess. Andrew I've known for years but Jess is new and this was my first time meeting her. I am just showing off that I remember her name. Much of blogging consist of me showing off what I remember. It's mainly things that you would never forget but you have a working memory.
I always have trouble finding the house. They are all pretty similar on that block and you can't read the addresses from the street at night, at least if you see as poorly as I do. I have to find the window with the triptych in it. That's the backdrop lightbox that Andrew created for the Robinson and Rohe Christmas show. They perform a slightly abridged version of it at the party.
When I got to what I was pretty sure was the right door, I became certain when I looked inside and saw Anaïs. I knocked and she let me in. We are seeing each other so often I suspect that she suspects that I'm a stalker. I'm seeing her perform tonight. I see a restraining order in my future.
The first part of the party is about food, drink, and coffee. I had one of the alcoholic drinks I can't resist, Liam's homemade eggnog. I was good and restricted myself to one glass. I also had hot apple cider. I think the second glass might have been spiked. That was hours later but if it was then this was by my standards a hard-drinking party. By any other standard, it wasn't. Nobody acted even tipsy.
I meet such an interesting mix of people there; many other musicians of course, but also a filmmaker, reminds me that I have to friend him on Facebook, an urban planner, someone that supervises community gardens, sculptor, a stop motion animator, and remember I don't have a working memory. It's a party I find it easy to not spend all my time with my friends. Was everyone I knew there a musician? Other than Andrew and parents and children of riends yes. There was Anaïs, Noah, their daughter and Anaïs 's mother, Joanna, Stephanie, and James. I think that's it. Jean's parents were there. I had met them once before. when I sat for the performance Anaïs, her daughter, were sitting on the couch next to my chair. I was struck by how much her daughter and looked like her. I was also struck by how much the other woman on the couch looked like them. I considered that it was Anaïs 's mother but said, "no she lives in Vermont. When I mentioned the family resemblance to Anaïs, she asked, "how about the woman next to my daughter?" I then knew my first thought was right. It's Christmas, I should have realized that visits from out of state parents are not unusual. And it's Vermont, not Alaska. I should have taken a picture of the three of them. Anaïs post one. From the eyebrows to the bottom of the mouth they have the same face.
This was my second time seeing Robinson & Rohe's The Longest Winter concert this month. I could see it more. It is even more moving at their home. People were literally brought to tears. And I mean literally literally. We had a conclave of Jews after the show talking about how we love it; that it doesn't feel religious. It's all about peace on earth and goodwill towards mankind. I wish all of you could see it. In these trying times it would soothe your savage breasts.
Lets' see whose names I can remember. Of course the easiest are the first ones I met, Zach and Hanakyle That rhymes with man a pile. I had a trick to remember it; I think Hanukkah. I remember Darren because I asked him if was with an en or an in. I asked that so I'd remember it. I learn to work around my shortcomings. There was someone with a Hebrew name that I'm remembering as Yoffa but I would probably think that was Arabic. It's close to that. I have one name on the tip of my tongue. We'll see if I can remember it before I finish this.
After the performance came more food and drink and caroling around the piano. Darrin had what I think is a kindle filled with Christmas music. Even though I had just sung many of these I was terrible with the lyrics. I didn't know the one that people were most into, they all sang and danced to it. It was by Mariah Carey. People couldn't believe I didn't know it. I don't listen to commercial radio and don't spend much time in stores around Christmas and when I do I turn off my ears.
I did attempt to sing along as much as possible I really need lyric sheets. I have a long trip back to the Bronx and I had to make a stop so I didn't stay very late. I left a bit before 11. Jean was by the door because she had just said goodbye to someone else so then I got my goodbye. That's when we decided that I'm sneaking back into the country from Australia. I'll get someone to sign my letter of transit so I can get back in and then out of the country.
I have no eggs in the house so I stopped at my old Stop & Shop in Brooklyn nearby to shop. They now close at midnight! They used to be open later, maybe all night. The eggs were almost three times the price as Trader Joe's. Ugh. If you live Near TJ's that's where you should buy your eggs. They now carry Taylor ham so I picked up that too along with other sundries.
I had terrible transit luck/skill. Before I left the party I saw there was a train 8 minutes. It took me a while to find my shoes and put my outer clothes on. Then I had my usual problem tearing myself away when saying goodbye to a friend. So you know what happened. I just missed my train and had to wait 12 minutes for the next one. I didn't check train times when shopping but when I got in the station I saw it said, the next train was in 0 minutes. I started running to the track when there was an announcement that the
was running on the local track. I backtracked to that and found a
. The
was on the express track and pull away before I could get there. I would have made it otherwise. I was not happy.
I got a seat but by the time I reached 59th street the train was packed like rush hour. I don't know why. This was after midnight on a weeknight. One of my eggs got crushed. I of course had to take a cab back home as it was after the last bus. I resigned myself to that when I left the house.
I love having my holiday traditions. I tend to spend them with the same people at the same place. For Christmas I carol with Terre Roche under the arch and go to Jean and Liam's party. On New Year's Eve, most years I go to Warren and Tina's. Last year it was too hard. I'll see about this year. New Year's Day I go to Coco's open house. Pesach I spend at Sylvia and Louis's house along with my sister, Alison. July 4th I'm up at the New Bedford Folk Festival. Labor Day weekend I have Katherine and Deb's birthday party. Thanksgiving I spend with Emily and Joe and their kids in Massachusetts. There are many things wrong with my life but I always have friends to spend the holidays with.
Now I'm off to see Anaïs and before she gets that restraining order.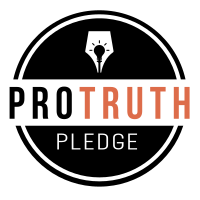 I signed the Pro-Truth Pledge:
please hold me accountable.







Memories: Not that Horrid Song - May 29, 2018
Wise Madness is Now In Session - May 28, 2018
The NFL and the First Amendment - May 27, 2018
On The Road Again - May 26, 2018
Oliver the Three-Eyed Crow - May 25, 2018



creative commons
This work is licensed under a Creative Commons Attribution-Noncommercial-Share Alike 3.0 License.
Horvendile December 23, 2016




Follow on Feedly