I became insane with long intervals of horrible sanity.
Edgar Allen Poe
The trouble with fighting for human freedom is that one spends most of one's time defending scoundrels. For it is against scoundrels that oppressive laws are first aimed, and oppression must be stopped at the beginning if it is to be stopped at all.
- H. L. Mencken
Many people would sooner die than think; In fact, they do so
-Bertrand Russell
What I have been telling you, from alpha to omega, what is the one great thing the sigil taught me — that everything in life is miraculous. For the sigil taught me that it rests within the power of each of us to awaken at will from a dragging nightmare of life made up of unimportant tasks and tedious useless little habits, to see life as it really is, and to rejoice in its exquisite wonderfulness. If the sigil were proved to be the top of a tomato-can, it would not alter that big fact, nor my fixed faith. No Harrowby, the common names we call things by do not matter — except to show how very dull we are ...
-James Branch Cabell
January 08, 2017 - 11:41 a.m.
Harp, Feet, and Guitar
I had a choice of three concerts yesterday. The strange thing is that I was sure I had something other than those three planned already but it wasn't on my Google Calendar or my Facebook Events. Then Maeve Gilchrist posted on Facebook about a house concert she was doing with Kristin Andeassen and Nic Gareiss in Red Hook. When I tried to track down information on it I found a Facebook event, one I had already said I was interested in. I think Kristin invited me months ago. I knew I had planned on seeing her but figured it was at Rockwood where she is playing tonight with Critter. Then the other three concerts got canceled because of the snow and I made the two hour plus trek to Red Hook but this was a line up I could not resist.
I had to make one stop first, the bank. That was right on the way so no big deal … almost. The snow didn't slow things down but subway construction did. Instead of just taking the easy route of the
to the 5 they gave an announcement that the train was terminating at Grand Central. I should have gotten off at 59th street and walked up to the
at 63rd but thought of that too late. Instead I had to go to Grand Central and take the Shuttle to Times Square where I caught the
. After getting on the
I discovered that it was running local. The advantage of the
is that the Boro Hall entrance is across the street from my bank. That took longer than I expected as the ATM had trouble reading the check I deposited. I hadn't noticed there was a fold in the corner. I finally got that straightened out (pun totally intended). I am an expert commuter and had the MTA Bus Time website for the B 61 stop I was getting on as a shortcut. I looked at it. The bus was leaving in less than a minute. I had just missed it. If I hadn't had the train issues I would have made it. I waited 15 minutes for the next one. I wrote to say that I'd be late and Cassie one of the hosts wrote back that everyone was late and to not worry.
I got there at 7:25 or so for a 7 PM invite, so did Barat who was on the bus with me. I'm showing off I remember his name. We rang the bell, no answer. We peeked in. Looked like there was nobody home. I called Kristin, she didn't answer. He called Nic, he didn't answer. We knocked, no response. Finally, someone Barat emailed gave him the pass code for the door. He punched it in and we entered. There was someone by the entrance and he told us it was on the fourth floor. It was a townhouse. We went up there, knocked and there were people! We were among the first to arrive. We were there before the security guy who was supposed to let people in. The snow slowed down everyone.
People started coming in and there was some great food; especially the chocolate covered toffees. At least I thought it was toffee. There were Buffalo wings that Paul would approve of. I was happy. I didn't know anyone but the performers but I met people. The hosts were Cassie and Tom. I remember one other name, Andrea. They are the people I talked to the most. I grabbed this super comfy seat down front. Usually I debate between comfort and being down front and comfort wins. This time there was no compromises.
Right before the music started I saw someone I expected to see, Amy. She lefts four blocks away and has hosted at least Kristin at a house concert. I met Nic at a different house concert associated with hers. Maeve I know through Jean Rohe who has played at Amy's.
Nic and Maeve were up first. I am willing to wager that none of you that haven't seen them have ever seen this combination, Maeve is a singer and harpist; Nic a percussive dancer. That combination intrigued me. They are both virtuosi at one that do. Can I dancer be a virtuoso? He treats his dancer as an instrument so I'm saying, yes.
It was like nothing I ever heard and that's a shame; it was fantastic and otherworldly. It just hit me that poor Maeve had to carry that harp up to the fourth floor. It's not one of the more portable instruments. I usually listen to music with my eyes closed. Part of me didn't want to do that as Nic was dancing and Maeve's fingers dance across the harp. But it was music that I wanted to totally immerse myself in so there were stretches I did close my eyes. You might not guess it but it made perfect meditation music; I have never had my mind so cleared. It was as close to nirvana, the state not the band, as I've achieved.
Before the show, we waited for people stuck in a car that were arriving. During the intermission, I saw who it was, Aoife, Liz, Flynn, and Steph. That's everyone I knew other than Amy and her son Lucas. I didn't spot Lucas till after the show. Liz and Flynn are with Low Lily. They were playing one of the three shows that were canceled last night. That was in Huntington and getting to Red Hook is easy compared to getting there.
There are two musical worlds that I travel in. There is overlap but not that much. The people that play at Amy's House have little overlap with those that play at Gene & Isabel's or Chris's. The set from last night has deeper roots in traditional music. There's banjos and bluegrass and square dancing. I sometimes think of it as the Aoifeverse as she is my connection to many of them. I know Kristin because she was in Sometymes Why with Aoife. I know Nic because he plays with Brittany Haas who was in Crooked Still with Aoife. Maeve I know through Jean Rohe who I know independently of Aoife but I have seen Kristin and Jean on the same bill and they have both played at Amy's. Corey from Low Lily was in Crooked Still with Aoife.
A few years ago, Kristin was the artist I saw the most often. Even after she moved to Nashville I saw her frequently. Last night ended the first big gap. I am not sure the last time I saw her. It might have been over the summer. She's working on a new album and I think that's to blame so it's worth it.
Kristin entered the music world through dance. That's how she knows Nic. She talked about the one day that she knew more dance moves than Nic. She taught them to him and he took off. She is also a percussive dancer and incorporates it into her music. Given that background. Despite that background what sets Kristin apart is her songwriting. It comes from a different place than anyone else I've heard. She's an original. Both her words and music go places that I've never been to, places I want to experience.
Last night's music was as far as you can get from what you hear at most coffeehouses as you can get and still be folk. And it is undeniably folk. As I said it has roots in traditional music. Maeve sang a Robert Burns song. The harp is unusual but a Scottish lassie singing Robert Burns is as folk as it gets. I should talk to Bob Sherman about her. Every year he does a Robert Burns tribute.
The evening didn't end after the concert. There was another intermission and then jamming. I didn't stay for that. I hoped to make the last bus to City Island. I monitored the B61 bus that would start my trip. When it was 13 minutes away I started to say my goodbyes to my friends. All my friends in the audience left around when I did. Then I looked at the bus time again and saw it was leaving in 3 minutes. It must have been making no stops and been ahead of schedule. I rushed out without saying goodbye to the performers or my hosts. Sorry guys. I ended up never getting a chance to talk to Maeve. I don't know if she even knows who I am but I'd like to hear more of her music and to get to know her.
I was dressed for a snow storm so there were lots of layers including overshoes which take time to put on. As I was doing that Aoife and her crew came to the coat rack and I met her husband Eric. They were racing for an Uber and I was racing for a bus so we had little time. I missed my bus.
The next one came ahead of schedule but was still 15 minutes later. Going home I was smart and took the
. But the
was running local which slowed things down. I got back to Pelham Bay after the last bus and had to take a cab. I hate spending the money but I enjoy talking to the cabbies.
OK, now I should hurry up and eat as I have a musical double header today. First I' heading up to Hastings to see Kate Copeland. Then if things work out I'm racing down to Rockwood to catch as much of Kaia Kater, Kristin & Critter, and Anna & Elizabeth as I can. I'll be too late to see Anthony da Costa or Low Lily who will be there too.
I am not going to tell you what I'm having for breakfast as once I do I feel committed to eating that and sometimes I change my mind. I end up eating what I want but I feel bad about breaking my commitment to you. It will involve eggs.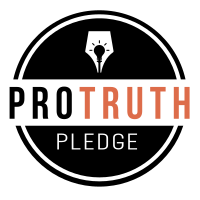 I signed the Pro-Truth Pledge:
please hold me accountable.







Memories: Not that Horrid Song - May 29, 2018
Wise Madness is Now In Session - May 28, 2018
The NFL and the First Amendment - May 27, 2018
On The Road Again - May 26, 2018
Oliver the Three-Eyed Crow - May 25, 2018



creative commons
This work is licensed under a Creative Commons Attribution-Noncommercial-Share Alike 3.0 License.
Horvendile January 08, 2017




Follow on Feedly