I became insane with long intervals of horrible sanity.
Edgar Allen Poe
The trouble with fighting for human freedom is that one spends most of one's time defending scoundrels. For it is against scoundrels that oppressive laws are first aimed, and oppression must be stopped at the beginning if it is to be stopped at all.
- H. L. Mencken
Many people would sooner die than think; In fact, they do so
-Bertrand Russell
What I have been telling you, from alpha to omega, what is the one great thing the sigil taught me — that everything in life is miraculous. For the sigil taught me that it rests within the power of each of us to awaken at will from a dragging nightmare of life made up of unimportant tasks and tedious useless little habits, to see life as it really is, and to rejoice in its exquisite wonderfulness. If the sigil were proved to be the top of a tomato-can, it would not alter that big fact, nor my fixed faith. No Harrowby, the common names we call things by do not matter — except to show how very dull we are ...
-James Branch Cabell
September 01, 2016 - 3:41 p.m.
Banking on Getting Better or Avoiding Katastrophe.
I have a lot to write about and it's all over the place. I could break it up into two or three posts but I'm not. Seeing this in it's totally reveals more about you than seeing the separate pieces. There are going to be some big mood changes.
So yesterday was Wednesday and most weeks that means therapy. I needed the therapy more than I've let on. My appointments had been at 1:30 but I changed them to 1:45 so I didn't have to worry when the 5 bus was late. So of course yesterday it got there on time and I got to the hospital at 1:15. I decided to sit in the lobby where there's Wi-Fi, there is none in the waiting room. I had a lot of Facebook stuff to go through. I went to the waiting room at 1:35 and checked in. The receptionist told me to right to my therapist's office. I never had that before. I thought that meant they trust me more. I got there, knocked and went in and said I was surprised they let me in. She said it was because I was late. Yes, I'm changed it to 1:45 but that starts next week. To make it worse I double checked it when I was waiting for the bus. All I checked for was to make sure that next week was when it switched to Friday for just one week. How did I get this all screwed up? You know the answer. It's because I'm an idiot.
We then had a very productive session. I should have changed therapists long ago. She is a much better fit for me. She makes me uncomfortable in the right ways, by making me confront my issues. She never makes me feel disapproval like my old therapist did. Most importantly she gives me techniques on how to handle things that at least sometimes work. You'll see it took a long time to work though. Wait for the big reveal.
When I was done I walked back to the train station in plenty of time for the 2:52 train. I hopped on that, then took the 45 bus from New Rochelle to Pelham Bay where I got on the
and then switched to the
. Yes, that's a lot of traveling. I got off at Union Square. I discovered that it's 22 minutes from 125th street. That's good to know Why did I go there? Because I knew there was a branch of my bank there and I needed to go to my bank. Why? And thereby hangs a tale. The screen is going to go wavy as we enter a flashback sequence.
So last week I got a message on my Boost Mobile, "We couldn't process your payment." I got anxiety just now writing that. This is the very center of my anxiety issues. Did I call my bank or check online to see what was wrong? Of course not and it's not because I'm an idiot. It's because as I said, this triggered massive anxiety. My monthly MetroCard ran out on Friday. I had a card with what I thought was two rides on it. I also had hardly any cash in my wallet. This is why I stopped going out. I was frozen and I had only two rides left. Every day I planned on getting out and doing something about it and every day I couldn't. I knew I needed desperately to get to therapy but I couldn't. That requires using the Westchester buses and the card I had wasn't good on it. I talked to Brianne about it when she asked me how I did with the problem I had hinted at. Brianne's one of the easiest people for me to talk to but I needed for her to ask. I finally got the nerve to say something to Dan. That's why I went to see him. He gave me money to refill my MetroCard, my phone, and for food. When I went to deposit my money in an ATM it said, "Card deactivated see issuing institution." That was not good.
When I got to therapy I told my therapist what had happened. She was supportive and focused on the positive, how I was able to get myself to tell Dan and Brianne. I realized I had used some of the techniques I had discussed with her. I told her that my next step was going to the bank to find out what happened. We discussed what techniques I should use to get myself to do it. One thing I said was that afterward I'm getting chocolate. She said, "Bribing yourself is always a good strategy."
OK no more flashback. So I get off at Union Square and go immediately into avoidance behavior. I went up to McDonalds for iced coffee. It's very cheap there, $2 and still good. I then did more avoidance and went to the Farmer's Market. I didn't find the potatoes I wanted but I got broken pretzels and ate them to give me strength. Finally, I walked down to the bank. I then did my final avoidance. I let myself walk around the block with the knowledge that when I was done I'm walking right in, well after some calming exercises. I did them, I went in and said I had to talk to someone. TD is the nicest bank I've ever dealt with. Everyone there is great. I kept telling myself that. I also reminded myself that i have been through this before and it was nothing, a technical glitch. I waited a short time and a woman was able to speak to me.
She was great. I told her what happened and gave her my card. She tried to find out what happened. Why was the old card deactivated? There were some computer glitches that slowed down her search but then she found it. I had been mailed a new card with a chip. I hadn't seen it. I don't know if it is waiting in my mailbox or I got it and didn't notice it with the junk mail. Whatever it was it was easy to set right. She just issued me a new card. It is a swipe card; they aren't ready to issue chip cards on the spot yet. But it is a perfectly good card. I was so relieved. So how did I express my gratitude? I asked her to marry her of course. She said I was too late. Damn. I was so relieved when this was all over.
So now I got to reward myself with ice cream. I decided to go to OddFellows. I've been to their store in Brooklyn but not in the East Village. I was able to find it using Google maps even though my phone was still not turned on. I used Wi-Fi. I got there and was crushed. All they had was foofoo flavors I didn't like. So my next thought was to go to Davy's ice cream on 1st avenue. They are tied with Cones as my favorite ice cream though they are pricey. Thing is that I hadn't had dinner yet. I was going to get dinner after Oddfellows but now I had to walk to Davy's all the way on First Avenue. I decided if I passed some place to eat I'd stop there. I considered Crif Dogs but I had hot dongs not that long ago. But then it hit me; there had been an argument on FB of what the best cheap hamburger in New York was. Somebody said Shake Shack which I think is only a half-step above fast food. I didn't know what was really the best but I know that Paul's on 2nd Ave by St. Marks was great. So that's Where I ate. They have great shakes too so I got my reward, a chocolate frosted. This ended up being pretty cheap and delicious.
The East Village is my old haunt. I used to go there just about every week and wonder around. So that's what I did. I walked down St. Mark's and stopped into East Village Books. I didn't buy anything but it's always fun to browse there. My eventual destination was the Sidewalk Café where Kat Quinn was playing. I thought of stopping at Tompkins Square Park and seeing if I could get my phone paid there. I decided that was too much for then. I'd do it when I got home or the next day. So I went to the Sidewalk which is a very old haunt. 20 years I was going three all the time. I went in and was walking to the back where the stage and the bathrooms were. The bathroom was my first stop. Then I heard someone call my name. I didn't recognize the voice. But it was Fred. I don't know why I didn't realize that. So he went in and grabbed a table for us and I went to the bathroom.
I got up and joined him. We were sitting at the back for the person that was on before Kat. Not my cup of tea. I found him amazingly repetitive. When he was done we moved up front as we usually do. We tried out a few seats to find which was the best for Fred's photography. Kat came in and said hi. Then Caitlin Mahoney came in. That was a pleasant surprise. She wasn't even singing with Kat. She came over and said hi to us. I got an extra hug, always a good thing.
Kat is getting better and better. I loved her new songs. She had two backup singers that were not her usuals, Caitlin and Jo Kroger. Caitlin wasn't sure if she could make it which is why she wasn't singing. Kat is a great vocal arranger. It's so much not 1-3-5 and trying to sound pretty.
One thing I particularly noticed is how hare banter has improved. It used to be she got by on her charm, she is very charming. Her stage persona was someone with no stage persona and just winging it. It worked. But now she has stories and intros for songs that enrich your understanding of the song while being funny. She nailed it.
I made a paper airplane before the show as did Fred. I showed them to her and said it was my request. When she sings "Kind of Brave" I throw it at her at the end. It's about someone sending love letters on paper airplanes. My plan sucked but Fred's flew nicely.
I of course sold the merch. She asked if she could put the merch and mailing list on our table. I said, "Of course." I'd feel insulted if she didn't.
Near the end of her set a drunk came in. He was infatuated with Kat and quite loud. He was talking to himself. I turned around to give him the glare of death. His response was, "Shut up! Don't you look at me." I turned back around. He quieted down for a while then was back at it. Kat handled it well.
After the show I actually sold some CDs and got someone to sign the list. That's always nice. Fred had to catch a train so he went over and said goodbye. I stayed. I haven't seen her in too long. We went back to the bar and were joined by her comedian friend Kevin. For a while it was just Kevin and I talking while we waited for Kat. Good guy I enjoyed talking to him. Then Kat came and Kevin, the comedian, told her how good her banter was! I had already decided to write about it here. It nice to get the professional validation of my opinion.
Finally, I headed home. I had good timing with the bus and trains, it was an easy commute. Of course I didn't take care of my phone. I waited. Till this morning.
So this morning I figured out how to pay up the phone without talking to someone. I never could find that before. I went to the site and entered the new card info. It asked about my address. It asked if I wanted to use the saved address. I've moved a lot over the last few years and I wasn't sure which I had used on the card but figured it had been going through so it must be right. It wasn't. I tried a second address. It wasn't right. I didn't want to try a third as I was afraid of being frozen out. So I went to my bank account online. I remembered the password. It asked the security question. I was sure I knew it. It said it was wrong. I tried another possibility. It said it was wrong. I tried the last possible one. It was wrong and I was informed that my online account had been frozen. So now I had to call the bank but my phone wasn't working as I hadn't entered the correct card info. I had a way out. I asked Jane and used their landline. I got through and explained what happened. The very nice customer service rep tried to help me. Then her computer crashed. Can't anything be easy? She had unfrozen the account so I could try again. I tried my original answer to the security question, the one I was sure was right. It was! I must have made a typo the first time. Maybe I put a space in as I didn't see anything wrong.
So then I went to update my address. I used my PO Box as that doesn't change. It told me it took 24 hours for that to take effect. That wasn't going to help me get my phone back on. She finally got her computer up and working and got things working. I gave her the address and she entered it. She had to do it three times. I have no idea what's wrong with the IT guy at the bank. But my card was finally working. I did not propose to her. I did get friendly while we were waiting for her computer to work. She was in South Carolina. I could hear her accent. She wanted to know how I liked New York.
Anyway once I got the card working I went back to the phone. It is not the most user friendly system but I got it working. The phone was immediately turned on. I made a call to test it. Yay! So now I'm back in communications with the world.
So now tonight I'm going to see the musical Holes based on the classic children's book. Noah Rauchwerk, Dan's brother and partner in The Lords of Liechtenstein wrote it.
So back to the serious stuff. I know that the reaction of many of you will be, "You should have told me." I know that, but please don't say it to me. It just increases the anxiety. I think I'm actually making some progress. I like the way I handled things after seeing the therapist. I been working on avoiding the feelings of guilt and failure. They don't help at all. I just might work my way out of this hole. Feel perfectly free to wish me luck, say nice things to me, and give me chocolate. I know very well that I have the best friends.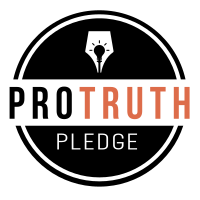 I signed the Pro-Truth Pledge:
please hold me accountable.







Memories: Not that Horrid Song - May 29, 2018
Wise Madness is Now In Session - May 28, 2018
The NFL and the First Amendment - May 27, 2018
On The Road Again - May 26, 2018
Oliver the Three-Eyed Crow - May 25, 2018



creative commons
This work is licensed under a Creative Commons Attribution-Noncommercial-Share Alike 3.0 License.
Horvendile September 01, 2016




Follow on Feedly