I became insane with long intervals of horrible sanity.
Edgar Allen Poe
The trouble with fighting for human freedom is that one spends most of one's time defending scoundrels. For it is against scoundrels that oppressive laws are first aimed, and oppression must be stopped at the beginning if it is to be stopped at all.
- H. L. Mencken
Many people would sooner die than think; In fact, they do so
-Bertrand Russell
What I have been telling you, from alpha to omega, what is the one great thing the sigil taught me — that everything in life is miraculous. For the sigil taught me that it rests within the power of each of us to awaken at will from a dragging nightmare of life made up of unimportant tasks and tedious useless little habits, to see life as it really is, and to rejoice in its exquisite wonderfulness. If the sigil were proved to be the top of a tomato-can, it would not alter that big fact, nor my fixed faith. No Harrowby, the common names we call things by do not matter — except to show how very dull we are ...
-James Branch Cabell
November 09, 2015 - 11:23 a.m.
First Acoustic Second Sunday I Don't Know Third Base
I'm starting to write before the WFUV Question of the Day is over, I guess that counts as a win. I have to take the victories where I find them.
I'm not exactly sure when but not that long ago Coco knowing that Kat Quinn is my friend asked me about her playing Falcon Ridge brand new Second Sunday. That's a great new series they have, an open mic with a featured performer doing an album release show. Kat has a brand EP, Rust and Gold. So after that was all excited to go to the show. It was yesterday. Know what else was yesterday? The amazing Tracy Grammer at River Spirit Concerts aka Peter and Paula's house in Hastings. I had signed up for that. I didn't realize the conflicted till a few days ago. I had already made a reservation to see Tracy. I had already told Tracy and Peter I'd be there. But with the cost of the Metro North that would cost me four times as much money and it would involve six times as much traveling time. There is no more convenient venue than First Acoustics; I take the
four stops and walk three blocks. So I called Peter and asked if there was somebody to take my place at the house concert and he said there was so I opted for the home game. The shows were the same time but I got to leave two hours later that I would have.
This is as home game as you can get for me; Kat and Coco are two of my favorite people, Coco's husband Bruce does the sound. Then taking part in the open Mic were Caitlin Mahoney, Scott Wolfson, Elisa Palmer, and Bev Grant, all good friends too. So this was basically a party with my friends where we made our own music.
I got there early, well duh, Kat was the only one there before me and as the featured performer I don't think she counts. I helped do some of the set-up and other people showed up. When I got to my seat I found a balloon and need on it. I guess I got the job as balloon popper during Kat's song, That String. I was not dressed in a white suit this time and my balloon did not match my outfit, it was blue.
The room is set up differently for the open mics, everything is turned 90°, excuse me π⁄2radians, no — π⁄2radians. Now I can live with myself. Good thing nobody else will. So here are some pics I took.

Caitlin

Scott

Elisa

Bev

Kat
Coco gave Kat a unique introduction, she called her, "My human friend Kat Quinn." Why? Because Coco got a catfish and named it Quinn after Kat. Maybe Kristin Andreassen was speaking in Coco's voice when she wrote the line, "I named a goldfish after you." She was clearly taking artistic license by changing catfish to goldfish.
There was a déjà vu element to the evening as Coco, Kat, Scot, and Elisa had all been to Gordonpalooza the night before. I told Kat she had to do all new songs. She didn't. I didn't really expect her to.
I of course hung out after the show then headed to the subway with Elisa and Scott. They took the train in the opposite direction because they don't love me.
Have you picked up that I like these people? I got a lot of hugs the last few days.
I'm leaving for NERFA in a few days so I won't be posting over the weekend. I'll make up for it when I get back. Did I post from NERFA last year? Let me check. No I didn't. I'll update on Thursday before I leave and then again on Monday. I could pretend I'm going to update on Sunday when I get home but I probably won't. I expect you all to go back and read my blogs from 5, 10, and 15 years ago. Yes two days ago was my 15th anniversary of blogging. I have blogged almost every day since I started. Even when I was in the hospital for an extended stay Carey. would write the occasional health report for me. I remember when Joey Ramone died I told her to tell you to listen to the Ramones very loudly.
I started blogging as I've often said to make Carey happy. Why do I continue so regularly after all my friends stopped? It obviously fulfills inner needs. Yes I get delighted when people tell me that they read Wise Madness especially when it's people I don't know well, especially especially when it's musicians I love and know well but they don't know me. But that's not what it's about. I often say it's the way I process my things. It is also in a sense a way for me to live my life twice, once as it happens and once when I write about it. It does give me perspective. It makes me look at things from an outsider's point of view. One of the things that always gets me is when someone says something and appears to be clueless as to how bad that sounds to other people. I hope this helps me not do that. In any event I have no plans on stopping. I am going to have to have my computer repaired and I'm dreading not being able to blog while that happens.
OK, time for a simple breakfast, poached eggs. I have a common dilemma today. I finish therapy at 3:30. I have plans in the City that I'll tell you about tomorrow, at 7 PM. That's three and a half hours. Do I spend two of them traveling home and back? My leg is well enough that I think I can take all that time out. But what to do with myself? What I'm doing tonight is free so maybe I'll have dinner out.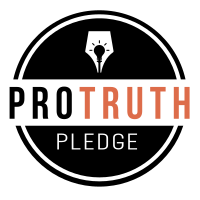 I signed the Pro-Truth Pledge:
please hold me accountable.







Memories: Not that Horrid Song - May 29, 2018
Wise Madness is Now In Session - May 28, 2018
The NFL and the First Amendment - May 27, 2018
On The Road Again - May 26, 2018
Oliver the Three-Eyed Crow - May 25, 2018



creative commons
This work is licensed under a Creative Commons Attribution-Noncommercial-Share Alike 3.0 License.
Horvendile November 09, 2015




Follow on Feedly