I became insane with long intervals of horrible sanity.
Edgar Allen Poe
The trouble with fighting for human freedom is that one spends most of one's time defending scoundrels. For it is against scoundrels that oppressive laws are first aimed, and oppression must be stopped at the beginning if it is to be stopped at all.
- H. L. Mencken
Many people would sooner die than think; In fact, they do so
-Bertrand Russell
What I have been telling you, from alpha to omega, what is the one great thing the sigil taught me — that everything in life is miraculous. For the sigil taught me that it rests within the power of each of us to awaken at will from a dragging nightmare of life made up of unimportant tasks and tedious useless little habits, to see life as it really is, and to rejoice in its exquisite wonderfulness. If the sigil were proved to be the top of a tomato-can, it would not alter that big fact, nor my fixed faith. No Harrowby, the common names we call things by do not matter — except to show how very dull we are ...
-James Branch Cabell
November 12, 2013 - 11:12 a.m.
Karen by Night
I am having a post-NERFA anxiety attack. Let's see if writing can drive it away. I know one thing that would but it is beyond my control.
I am going to have to start writing multiple entries. One about my day and one about NERFA till I'm caught up on it.
The first day back from NERFA was a long one. I went to school and taught word problems. I'm impressed that I made as few mistakes as I did considering my sleep deprivation. I didn't have a spare moment. Between and after classes I was doing school work and writing. I didn't finish Wise Madness so I put it in my Drop Box. I love Drop Box. I then went to check my post office box. Did you realize that makes me an idiot? It was Veteran's Day. the post office was closed. Then I raced down to therapy. Therapy was interesting as I had a very busy week. So there was one thing that she was totally wrong about and it bothers me. It was a social insecurity issue and I told her that I stopped myself dwelling on it. She compared it with my putting off paying my maintenance when I had my co-op. It's almost the opposite. I was stopping myself from obsessing on things and imagining the worse. I am not doing that now which is why I have anxiety. Not thinking about it is a good thing. I wish I could do it now,.
After therapy instead of going for therapy food I went to The Strand to buy a book. The literary criticism of James Cabell I had next on my queue proved far too pretentious and pseudo-intellectual. I had seen a copy of Gogol's Dead Souls at the Strand a few weeks ago and went back to buy it, I knew it was in the cheap book table in the basement. I found the "Books for under $10" table and who was standing right next to it? Pam! I knew she worked there but I had never run into her before. That was nice. I love meeting friends like that. I was going to say "by chance" but it wasn't as I thought about her before I went it. But it wasn't the purpose of my visit so it still counts as serendipity. The book wasn't there which was upsetting But then I found the "Books under $5 table!" That's where it was. So now I have a good book to read. How many of you knew that the bleakly named Dead Souls was a comedy? I have only read some short stories by Gogol and I'm looking forward to this. I hope it's a good translation,
Then I stopped at the bank to get my rent and to Trader Joe's to get food. I was pretty much out. There wasn't much point in stocking up before NERFA. I unfortunately lugged home a bottle of spiced apple cider. Why is it unfortunate? I already had a full bottle at home. I had forgotten I had bought it. I thought it was the almost empty bottle it replaced.
Then I went home and very quickly finished writing my last entry. Then I raced out the door to go to the Way Station to see Karen Dahlstrom. How much do I love Karen's music? I was at the Way Station and didn't use their bathroom. Why is that a big deal? This is their bathroom:

I sat with Fred, Karen's bandmate in Bobtown. I was going to write a macro for Bobtown but they already have one. They are very much a part of my core music. They are a band I'm always with, even if I'm not.
Karen solo is totally different. Karen is a folk singer. That's is the best description for her. She isn't a singer/songwriter. Her songs are not all about herself. They are about, well folk. She also does what John Platt calls "unconventional covers." She transforms songs. She makes me enjoy I Wanna Dance with Somebody! not a song usually on my hit parade. Of course the song is still evil. It got into my head, Karen's version, and led to me writing a truly terrible song that then earwormed me. Yes Karen I blame you. I've just been to polite to say so till now.
I had just seen her do two songs at the DJ showcase at NERFA but this is different. Two songs is just not enough to judge a solo artist. Bobtown could blow me away with their set last year, the acts that blew me away this year were bands too. A band has a sound, a singer you have to judge more on my subtle things though there are exceptions,
Karen is one of the few singers with a voice so good that, that's what jumps out at me. It's not my usual favorite, the soprano with the huge range like Sandy Denny and Annie Haslem. It is another favorite though, the alto, I am right about that aren't I? I am far from an expert on these things, She could be a contralto. Whatever it is, it's not just beautiful but gets into your head. I was thinking after the show that I'd love to hear her do the sultriest song ever written, Stormy Weather. The problem is she's get propositioned by every straight man and gay women in the joint. Hell I want to proposition Lena Horne when I hear her do it and she's dead.
That didn't come out as creepy did it?
I took some pictures. I'm back to doing that but I'm having anxiety issues editing them. But last night I did all my NERFA pics and today did Karen's. Not that I have many. Photos at the Way Station Stage pretty much demand sepia.

I was tired and still hadn't recovered from NERFA so I left immediately afterward even though I wanted to talk to Karen. I did get to talk to Fred as we walked for a few blocks. Then he turned off the path and I continued to the subway. I can make the trip in something like 17 minutes if I hit the trains right.
OK Now I'll make breakfast then come back and write about NERFA.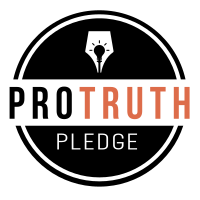 I signed the Pro-Truth Pledge:
please hold me accountable.







Memories: Not that Horrid Song - May 29, 2018
Wise Madness is Now In Session - May 28, 2018
The NFL and the First Amendment - May 27, 2018
On The Road Again - May 26, 2018
Oliver the Three-Eyed Crow - May 25, 2018



creative commons
This work is licensed under a Creative Commons Attribution-Noncommercial-Share Alike 3.0 License.
Horvendile November 12, 2013




Follow on Feedly