I became insane with long intervals of horrible sanity.
Edgar Allen Poe
The trouble with fighting for human freedom is that one spends most of one's time defending scoundrels. For it is against scoundrels that oppressive laws are first aimed, and oppression must be stopped at the beginning if it is to be stopped at all.
- H. L. Mencken
Many people would sooner die than think; In fact, they do so
-Bertrand Russell
What I have been telling you, from alpha to omega, what is the one great thing the sigil taught me — that everything in life is miraculous. For the sigil taught me that it rests within the power of each of us to awaken at will from a dragging nightmare of life made up of unimportant tasks and tedious useless little habits, to see life as it really is, and to rejoice in its exquisite wonderfulness. If the sigil were proved to be the top of a tomato-can, it would not alter that big fact, nor my fixed faith. No Harrowby, the common names we call things by do not matter — except to show how very dull we are ...
-James Branch Cabell
June 13, 2015 - 12:26 p.m.
Joy to the World ... Trade Center
Once again I slept late. I can't honestly say I never do that anymore. But I don't like sleeping till 10. I used to do that all the time. That was the real me. But somehow that changed; my body wants to go to sleep at 2 and wake up at 10. Why shouldn't I do that?
I did things that did not involve going to a concert last night. That makes it noteworthy It's actually more noteworthy than that. I did them with Joy. Who's this Joy you are asking? "You never write about Joy?" Well I do if you pay close enough attention. I just don't write about her often. She lives a tad further than my other friends, Australia. She's in Brooklyn for two weeks and I am taking full advantage of that. Why didn't we have someone take a picture of us? Sure I'm an idiot but Joy isn't. Oh well. All I could show you is a picture of our backs. I might just do that. I am not going through my pics, none of which are of Joy. Because you know, I'm an idiot.
Before she got here she asked me for things to do. I immediately said, The Friday Night Sunset Singing Circle at Wagner Park!. We weren't listening to music we were making music with Terre Roche. I took pictures so she's know exactly where to find me. See I'm not always an idiot. I made sure to get there early so I'd be there first and could take the pictures. I was sitting at a table under an umbrella and I saw a blur, I don't see well, the general size and shape of Joy waving at me. It was Joy! I got up and got an big transcontinental hug.
Joy is one of those people that even though I rarely see we I don't have to catch up with. That happens as we do other things. But we can start by talking about whatever's on our minds at the moment as if we see each other every day. And that's what we did. While we were talking she said, "Do you know him?" I had no idea who she meant but as she's not crazy or an idiot figured there was someone behind me. It was Fred. I knew he'd be there. I introduced them then a bit later when they started spreading the yoga mats we took our places on the lawn.
I wrote about the The Sunset Singing Circle two weeks ago so I won't go into the mechanics again. Let's just say that there's something magical about sitting in the beautiful park right on the harbor with a view of the Statue of Liberty and Ellis Island at sunset singing beautiful songs is pure magic. Then add that I got to sing with friends, one I rarely see, one I often see, and Terre, who I've been hearing sing since 1988, just puts it over the top. There's a song book. I told Joy to look through it and to shout out requests. The first song she spots and now she has to sing? the Cuckoo. Last time I was there what's the first song that I spotted that I knew I had to sing? The Cuckoo. I bet nobody else requested it all summer, There's a reason we are friends. And no it isn't like it's our song. We have never discussed it. We just both have good taste.
We sang. We watch the sun set. We watched the ships go by. It was a little sticky but not too bad. It was quite a bit cooler by the water. It's hard to find a better way to spend an hour and a half.
When it was over we bid adieu to Fred then I showed Joy my favorite piece of damn I'm blanking on the term. It means art designed and taking advantage of a specific location. It's the Merchant Marine memorial in the harbor off Battery Park. It depicts the attempted rescue of a sailor who has fallen into the sea. Someone on a boat reaches down his hand to grab him. At low tide he will be save, he's far above the water. At high tide only his arm shows and we fear the worst.
As I was heading down to meet Joy I had a brilliant idea, that we go to the newly opened observation deck at the World Trade Center. I know that's touristy but guess what, tourists do it because it's fun. I want to be a tourist in my own city. And I had Joy as my beard. I wasn't sure if she would want to go and was delighted when she was excited about it. It's a fun walk to the trade Center from Battery Park. It's just straight ahead of you. You can't get lost and it's damn imposing. I have only approached it from the West, this was my first time from the east. I thought we'd have to walk around to get to the deck but no, we walked in and there was the ticket booth. As it opened only two weeks ago I thought there's be huge lines. I wasn't sure if we'd get in at all. The best I hoped for was being told to come back in two hours. But no, there was only a few people in front of us and we could go straight up? Don't people know it's open? They said it's busier during the day but it's spectacular at night. I will go again during the day.
The fun starts with the elevator. It's like a Disneyworld Ride. There are projections along three walls. On the way up it's as if you were in a glass elevator and were looking across the city. But not the city now. When you start it's with the founding of the City and you see the City grow and you reach the present when you hit the top.
When you get off you don't start at the observation deck. You walk through more exhibits with projections and pictures. Then you face a wall and get a show right out of the 1964 New York World's Fair. It shows pictures of the city along and entire wall. Then comes big reveal. The screen rises and you see the City through the window. Then oddly you go down two levels to see the observation deck. It's all inside. That's disappointing but still spectacular. They rent pads that tell you what you are looking at but Joy said, "I don't' need that I have you." She said that of all her friends in New York I'm the most New Yorker. I am proud of that. We took the 360° walk then headed down.
The elevator going down was even better First off we were the only ones on it. The projection was like being in the elevator form Willie Wonka. You fly around the World Trade Center. You get such a feeling of motion. When we got to the bottom know what we did? We went right back up. We wanted to have the elevator to ourselves for that trip so we could fully appreciate that show. We really confused them at the top when we headed right back down. We explained at the bottom what we were doing.
By the time we got out it was 10:30. We spent a lot of time there. We hadn't eaten. So we had a real New York dinner. Hot dogs from a cart!
So Joy is staying very close to me, about a mile, but on a different subway line. But we could both use the same station. I waited with her for the
then took the
home. I had perfect timing. I just made my train. That saved me 15 to 20 minutes.
I'm seeing Joy again tonight, we are going to see Caravan of Thieves at Rockwood. You should join them. They rock.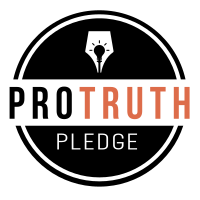 I signed the Pro-Truth Pledge:
please hold me accountable.







Memories: Not that Horrid Song - May 29, 2018
Wise Madness is Now In Session - May 28, 2018
The NFL and the First Amendment - May 27, 2018
On The Road Again - May 26, 2018
Oliver the Three-Eyed Crow - May 25, 2018



creative commons
This work is licensed under a Creative Commons Attribution-Noncommercial-Share Alike 3.0 License.
Horvendile June 13, 2015




Follow on Feedly