I became insane with long intervals of horrible sanity.
Edgar Allen Poe
The trouble with fighting for human freedom is that one spends most of one's time defending scoundrels. For it is against scoundrels that oppressive laws are first aimed, and oppression must be stopped at the beginning if it is to be stopped at all.
- H. L. Mencken
Many people would sooner die than think; In fact, they do so
-Bertrand Russell
What I have been telling you, from alpha to omega, what is the one great thing the sigil taught me — that everything in life is miraculous. For the sigil taught me that it rests within the power of each of us to awaken at will from a dragging nightmare of life made up of unimportant tasks and tedious useless little habits, to see life as it really is, and to rejoice in its exquisite wonderfulness. If the sigil were proved to be the top of a tomato-can, it would not alter that big fact, nor my fixed faith. No Harrowby, the common names we call things by do not matter — except to show how very dull we are ...
-James Branch Cabell
December 25, 2017 - 3:53 p.m.
Jets and Sharks Jews
Since the last time I blogged I saw Jewmongous, went to my first Jet game in years, had therapy, and watched Classic Doctor Who that I had never seen. Each of these is worth an entry of its own. So, what happened this morning? Slept two and a half hours later than usual and writing this will have to wait till after I eat. I'm going to spend my Christmas blogging and watching Doctor Who. I'll listen to Christmas music while I write. Now it's Just One Angel: Vol 1.
After writing that sentence I ate brunch. I tried something new, the Aldi garlic Texas toast. It was the base for my eggs Horvendile. This is going to become a staple. I often make garlic bread, but this is so easy and it's cheap. Food always distracts me. Now to get down to business.
Friday was therapy; that was interesting. The last week I got halfway through discussing things that made me depressed and we picked that up. The night before I had gone caroling and was still on my post-caroling high. My therapist suggested that I might not want to talk about depressing things as it might bring me down. My reasoning was that this was the perfect time to talk about it as I could intellectualize it; I was feeling so good I could talk about it without feeling bad. I was right. My therapist figuratively patted me on my head. I got to talk about things I never get to talk about and get validated at the same time. I wish I had driven and there was a pay lot so that would be a pun. I'm joking but this was an important mental health day. It's common to get depressed around the holidays, it's usually a good time for me. It helps that I have so many fun holiday traditions. There's one still up in the air, New Year's Eve with Warren and Tina. I love that but it's difficult going from City Island. I have to be able to make the last bus back to City Island and then the next day I am off to Coco and Bruce's in Brooklyn for the New Year's Day party. I told you I have lots of traditions. I wrote about them the other day and forgot to mention most of them. I'm an idiot. You knew that.
On Saturday, Erev Christmas Eve, I went to Jewmongous, Sean Altman and Cindy Kaplan's annual comic Jewish Christmas show. How much do I love it? I missed seeing Tomoko at the Way Station to see it. I desperately need a Tomoko show but Jewmongous is a tradition. How do these traditions get started? I'll tell you; I don't know, but without our traditions our lives would be a shaky as a Fiddler on the Roof. See how Jewish I am? You saw the nose, you already knew.
The show has been at the Cutting Room for a while, a strange venue. It's nice and the sound is excellent, but they need to get their act together. Doors were at 6 PM. I got there at 5:45. Door shouldn't have been open, but the gate should have been up, and I should have been able to wait in the nice warm dry bar. Instead the gates were closed. I stood there with my nose against it looking forlorn. I saw the staff inside which was a good sign but nobody let me in. I tried the website to see if I got the time wrong. The website wouldn't load. I went back in the subway, so I could get Wi-Fi. The page still wouldn't load. The problem was from their end. I went back in front and now there were people waiting to get in. One of them was more aggressive than me and shook the gate. They opened them. Next time I'm there I try that. They told us we could wait by the bar and the doors would open soon, It, was 6:10. I walked to the other door and it was already open and I sat down. Everyone else followed me in. None of this made sense.
There's a minimum so I ordered dinner, that was great. I was the 24th street burger, the old location was on 24th street. What was on it? Pepper Jack cheese, bacon, and chipotle mayo. I left off the avocado. I highly recommend it. It was cooked perfectly. I told you I get distracted by food.
There was one annoying person in the audience. She came in alone, as did I, and felt the need to be the center of attention, I didn't. This is how I posted on Facebook.
You know that scene in Annie Hall where Alvy and Annie are standing behind the blowhard, while waiting on line to see a movie? I'm experiencing that now sitting at the Cutting Room waiting for JEWMONGOUS to start. She's at a table with strangers talking nonstop. Every other sentence starts with "I." Can Marshall McKeown come out and shut her up?
I knew I misspelled Marshall's last name, but I didn't want to start googling him while eating dinner. I knew somebody would send me the corrected spelling. Mark came through; It's McLuhan. In the true Jewish Christmas, I did not physically or even verbally assault her, I just did a stage whisper on Facebook.

I didn't know anybody in the audience that was not married to Sean. That was not a throng, just Inna Dukach. If it were a fundamentalist Mormon Christmas show, there could have been tables of wives.

I go to this show just about every year. A good number of songs are the same every year. I laugh at them more, every year. We do the same songs caroling every year too. That's what holiday traditions. There were quite a few new songs too; there were great new songs; Sean came out with a new Jewmongous album and Cindy is going to be releasing a new one. I took pictures. I took videos. The card is still in my camera and I think they will remain there today. I doubt I'll have time to deal with them today.

I sat up front. I sing along to the songs. I heckle Sean. When Sean asks if there are any anti-Semites in the audience I raise my hand. When he asks if anyone has heard of The Protocols of the Elders of Zion, I give out a woohoo! I don't think I heckled Cindy. I'm sorry Cindy. That doesn't mean I don't love you. I didn't even point out that she was wearing a Star Trek shirt. It's made of a sparkly metallic silver fabric. If it were ST:TOS the neckline would have been down to her navel instead of a crew neck. Welcome to my brain; I start with noticing the Star Trek styling and then must follow through with thinking about how Star Trek would have handled it.

After the show I had my annual talk with Cindy and Sean. I see Sean more often, but this is usually my only talk with Cindy. I didn't know that she performs regularly; I think of her as a print writer that does the music as a sideline; I was wrong. My New Year's resolution is to see her more often.

I said hi to Inna and met Sean and Inna's daughter Ruby for the first time. I have been seeing pictures of her since birth. She is part of my confusing musician friends' daughters-trio; Ellis & Terry's daughter is another Ruby and Mike + Ruthy's daughter is Opal. My birthstone is ruby, my mother's was opal. I always have trouble keeping the three of them straight. Sean and I always seem to be planning things. We discussed next year's Jewmongous. It's never too early to start.

Yesterday I had to leave here at 10:28 to make the 1 o'clock Jet game at the Meadowlands in New Jersey. This was my first game in years. Alan has season tickets. He has not missed a game since 1979. This make 37 entire seasons where he has not missed a single home-game. The rules, as laid down by his friend Mike, is that you get credit for a football game if you see at least one half of the game. Too keep up the streak he had to race to games from a wedding and his grandfather's funeral. He made it to both games by halftime. You must appreciate that kind of dedication.

I met Alan at the Port Authority bus terminal. I made great time. I can make it in 1:18. There are not many places in the City I can get to that fast. Alan arrived when I was on the bus ticket line. That was convenient as I bought both tickets. Instead of giving season ticket holders separate tickets they give them transponder cards; the kind they use in office buildings and hotels. You just place them against the reader. I didn't ask but I assume you keep the same card from year to year. I'll ask Alan about that.

Football is the toughest game for me to watch live because of my poor vision. I can see the players moving but not the ball. No matter, I still had a great time. I only closely follow baseball and basketball, but I know enough about football to enjoy it. The most important thing to know as a Jet fan is that they are going to lose. When the season starts you know they aren't going to make the Super Bowl. That means you are never disappointed. There is no pressure being a Jet fan. The Jets lost. We didn't feel bad. In our prediction game we both predicted they'd lose. I won, I predicted a final score of 24-17 an Alan 24-20. The actual score was 14-7. We were both surprised at the lack of scoring. That usually happens because of the weather, but it was not cold, not windy, and there was no precipitation.

We took the Jersey Transit train home. It's Jersey so they do things stupidly. There's a train that leaves shortly after the game is over. The problem is that it doesn't go to New York, just to Secaucus. If you miss the connecting train to New York, you must wait almost an hour for the next one. They should have a dedicated train to connect that waits for the one from the Meadowlands. Maybe they do now. Our train was delayed but the train to New York was still there and we had almost no wait. It worked out perfectly. We got back to the City faster than the bus would have and it's cheaper. We then had almost no wait for the E train. My plan was to go to Rockefeller Center to see the tree on Christmas Eve. I changed my mind and decided to go home to watch Doctor Who. Alan took the train back to Queens where he was parked.

When I got home I discovered to my delight that Jane had bought a prime rib and Bernie had cooked it for Xmas Eve dinner! They had company, Dave's brother and a friend of theirs. This was a great cut of meat and Bernie cooked it perfect. Prime rib was always our family's celebration dinner. That put me in the holiday spirit.

When I looked at Instagram I saw that Kristin Andreassen had a Concert Window show. How did I not know about this? How did I not know that she does a show the fourth Sunday of every month where it's possible? I not only love Kristin's music, I not only love Kristin, I love the way she does an online concert. It's not a concert as much as hanging out with her friends while she plays songs. When you send a comment, she talks back to you between songs. This was her Christmas show. She was joined by Critter Eldridge, her significant other, and Korby Lenker. Korby's girlfriend was there too but she didn't perform. I never met Korby. I have never seen him perform, but he's a Facebook friend and he did John Platt's On Your Radar. I was sick and had to miss that one. The word on the street is that he crushed it.

When Kristin asked for requests I said, Thirteen Wolverines aka "the Greatest Song Every Written." It is pure neuro. It's largely a math joke of 13 being 12+1, that she sings in a cartoon bear voice. In this case it's a cartoon wolverine. I wanted it as not only do I love it but it's not on any album. I thought of it as a personal weird pick that nobody else would want. Instead two other people immediately chimed in and said they wanted to hear it too. My dream is for somebody to animate it.

I was so happy that I didn't go to the tree. This was much better. Then I raced to watch as much Doctor Who as I could get in before midnight. I had a one-week trial subscription to the Britbox channel on Amazon Prime. They have recently recovered serials that were thought lost till a few years ago when missing episodes were found in places like Nigeria. The Web of Fear and Enemy of the World had one missing episode each that was replaced by stills shown while the soundtrack which was still extant played. They animated the missing episode of The Invasion, an eight-part cyberman serial. I haven't watched the last seven episodes but even though I canceled I was still able to watch last night after midnight, so it looks like my subscription ends today. I hope it's still there. This is the first UNIT story. Brigadier Alistair Gordon Lethbridge-Steward was introduced in The Web of Fear where he was still a colonel. This doesn't mean much to most of you but to an old-time Doctor Who fan this is huge. Imagine if The Empire Strikes Back was long missing and then they found parts of it.

That's how I'm going to spend my Christmas. There will be no Chinese food and I am not going to the movies. It's not typical Jewish Christmas but it's a very me Christmas. I hope everyone's holiday is as good as mine. As Tiny Tim observed; "The Flying Spaghetti Monster bless us. Every one." When they forced Dickens to change the title from "A Festivus Carol" they made him change that line too. This is the way he wrote it.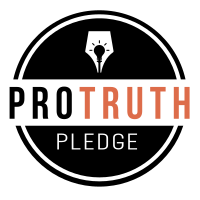 I signed the Pro-Truth Pledge:
please hold me accountable.







Memories: Not that Horrid Song - May 29, 2018
Wise Madness is Now In Session - May 28, 2018
The NFL and the First Amendment - May 27, 2018
On The Road Again - May 26, 2018
Oliver the Three-Eyed Crow - May 25, 2018



creative commons
This work is licensed under a Creative Commons Attribution-Noncommercial-Share Alike 3.0 License.
Horvendile December 25, 2017




Follow on Feedly