I became insane with long intervals of horrible sanity.
Edgar Allen Poe
The trouble with fighting for human freedom is that one spends most of one's time defending scoundrels. For it is against scoundrels that oppressive laws are first aimed, and oppression must be stopped at the beginning if it is to be stopped at all.
- H. L. Mencken
Many people would sooner die than think; In fact, they do so
-Bertrand Russell
What I have been telling you, from alpha to omega, what is the one great thing the sigil taught me — that everything in life is miraculous. For the sigil taught me that it rests within the power of each of us to awaken at will from a dragging nightmare of life made up of unimportant tasks and tedious useless little habits, to see life as it really is, and to rejoice in its exquisite wonderfulness. If the sigil were proved to be the top of a tomato-can, it would not alter that big fact, nor my fixed faith. No Harrowby, the common names we call things by do not matter — except to show how very dull we are ...
-James Branch Cabell
June 05, 2015 - 12:39 p.m.
27 Jennifers minus 26
I always have a dilemma, should I edit my pics and post them in my blog or not? I'll ask you, do the pictures enhance your experience or not? Today I'll be lazy and not post them
Wow I just got distracted for 20 minutes. Now I'm back to writing. How have I managed to update almost every day for almost 15 years? I don't know, it's a miracle.
So yesterday I did my typical not being able to get out of the house. I need to buy eggs today so I will have to. I of course did manage to get out for the evening and I made a night of it. I didn't have therapy this week so it was indulge myself night. There were. It started with hearing that Jennifer Kimball was not only playing in Brooklyn, not only playing within walking distance of my house, but with Alec Spiegelman, Dave Flaherty, and Christopher McDonald of Cuddle Magic as her band. Then it gets even better. It was at the Branded Saloon. It is across the street from The Vanderbilt and down the block from Ample Hills Creamery. one of my favorite restaurants and favorite ice cream parlors. I hit the trifecta. I took some convincing to get myself to abandon the dinner I had planned but I'll tell that saga at the end.
Like I said it was within walking distance, 2.59 miles. How do I know it to the nearest hundredth of a mile? I used the Map My Walk app on my phone. Why do I do that? So I can blog about it of course. Ok it's also so I can keep track of how far I walk. Ok it's mainly for that. This was a nice walk as I didn't need directions. I knew how to get there. Well I did use Google Maps to find the shortest route. It saved me quite a bit of walking.
I planned on arriving at the Vanderbilt at 7:00, the show was set for 8:00. I left a little late and arrived a little late, 7:05. Yes I often notice exact times. The Vanderbilt is a gastropub. I'm not the kind of person that goes to gastropubs. Not only do I like things simple gastropub makes me think of gastropod and I don't really want to eat snails and slugs. Carey. says but they are locally raised and free range snails and slugs. So why is it one of my very favorite restaurants? Because what it calls itself is not important. What matters is that they have amazing food and perhaps the best wait staff of any restaurant I know. I discovered it looking online for the best hot dog in Brooklyn and found an article that said it was their kielbasa. It used a broad definition of hot dog. I tried it, the article was right. They have a variety of sausages and I've tried them all. The cottage fries that come with it are wonderful. It's a pub and known for its beers but you know I don't go in for that. But they put a bottle of water on the table. The hostess and waitress are not only attentive but friendly. I always feel like they are happy that I'm there. That's why I will always sing their praises.
I finished then walked across the street to the Branded Saloon. I didn't even have to put my hoodie on. I walked in at 7:35. Oh yes the service at the Vanderbilt is fast. Sound check was about to start but they let me stay. I said "hi" to Alec of course and Jennifer introduced herself to me. I thought that funny, she's the performer I'm there to see, of course I know who she is. I told her that I first saw her back when her old band The Story had just put out their first album. Was that 1992? It was at the Greenwich Village Folk Festival. That festival had a major impact on my life. If it wasn't for that you would not be reading this. I would not be blogging. My entire life would be different. Why? Back in 1989 I looked at the New York Times radio listings. I found that WFUV was broadcasting the Greenwich Village Folk Festival headlined by Dave Van Ronk. I loved Dave so I listened. That's how I discovered WFUV. That's where I first heard Christine Lavin. That set me on my path to my current musical world. Now fast forward a few years. I saw in the Village Voice a listing for the Greenwich Village Folk Festival. Of course I went. I went the next year too. It had the feel of the Falcon Ridge Emerging Artist Showcase. From Four O'clock until 9:30 or 10:00 there was a nonstop string of performers doing either one or two songs. It was the best place ever for discovering music. I didn't know the underground scene then. It was my first time taking notes at a concert, much the way I do now at NERFA. On the program I jotted down a few words to remind me who they were next time I saw them. And I kept on the alert for the musicians I liked. The discoveries I remember are The Story, Dave's True Story, and Whirligig. None of them are still performing as groups but I still see individual members of the bands.
Now let's fast forward to 1999. I was in Boston for the North American Bridge Championships. My team got eliminated on a knockout event in the afternoon which meant my evening was free. I decided to see what was going on at Club Passim. I was delighted to see that Jennifer was playing! So that's where I went. I was ready to see anyone I didn't dislike and was so happy to find it was someone I love.
I don't think I've seen Jennifer since 2006. And now here she was playing near my house with a favorite band of mine backing her up..
Jennifer's new material is great. Her album is coming out early next year. It was a birthday present from her husband? Huh? How can that be? He went on her computer and chose songs that she had written. Then he contacted musicians to play with her and booked a recording session. Isn't that a great gift? Don't know him but her husband rocks.
Know what else rocks? Her music. So you know how I say that Kat Quinn's music sounds like pop if you aren't paying attention. You might think that Jennifer's was typical singer/songwriter material if you didn't listen closely. I have to admit I don't know what she does but there's something odd and original about it. During sound check Dave, the drummer, said "guitarists like you." To her. She denied being a guitarists, "a strumist maybe." Sure she's not a virtuoso. I'm not going to hear her play guitar. But she doesn't just strum. What she does is simple but interesting. There's content in the playing, it isn't just to keep her hands busy while she sings. She also plays baritone uke but she isn't just another pretty girl with a uke. There's always something haunting to her songs. That's perhaps the best word to use. There's also a dreamlike quality. Her singing sounds like there are unusual harmonies even when there are no harmonies. I don't know how she manages that. And of course the band was great. Alec even brought his vintage pedal organ. Yes it is foot powered.
The one thing missing in the evening was friends. I was there alone. Sure I talked to Alec before the show but that's not the same. But when the show was done who did I see sitting behind me? Kristin! I know Alec through Kristin so it wasn't that surprising. I first saw Alec playing with Anaïs Mitchell. I know Anaïs because she went to school with Lena. It is a small world … but I wouldn't want to paint it. That's a Steven Wright joke that Jennifer told last night. After talking to Kristin a bit I heard someone say hello and it was Critter. I had thought I saw him earlier but it wasn't him. But this time it was. He was talking to me that made identification sort of obvious. So I hit the trifecta, food, music, and friends. Hey didn't I say I hit the trifecta before? There was ice cream to come so perhaps I hit the exacta. Why isn't in the quadfecta? Now my original plan was to go to Trader Joe's after the show. It was listed as going from 8 to 9 and Joe's closes at 10, but it's only 18 minutes away. But the show ran later than that and I talked to Kristin and Critter till almost 10 so that plan was out.
So my next stop was Ample Hills, my first time there this year. I had a pretzel cone with chocolate brittle and dark chocolate ice cream. The former is chocolate peanut butter ice cream with pieces of peanut brittle in it. I had it in a pretzel cone. It was so good.
So last night was a good one. I had a random anxiety attack during the show when the lyrics to a song set off a string of associations but it was not a bad one. Other than that everything was great. There was nothing I felt ambiguous about. It was all good stuff.
I almost forgot to tell you what convinced me to go to dinner at The Vanderbilt. It was Carey. Carey and I are a bit, shall we say out there. Perhaps evil. We have our own language and it includes names for people. Even our friends. One of our friends is known as the sausage. Don't put your mind in the gutter. It's a patty sausage. Yesterday we were talking about the sausage. I told her I was thinking of getting sausages for dinner. She said I had to. We also decided that the friend is a thuringer sausage. She showed me a pic. It looked good. After that I really wanted to have sausages. So that's what I did. In a civilized world Carey and I would be safely locked up.
OK I only have one egg in the house so I'll make a one egg breakfast, matzoh brie. I'll post this, make breakfast then go out to Trader Joe's. I have more exciting plans tonight.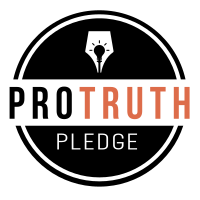 I signed the Pro-Truth Pledge:
please hold me accountable.







Memories: Not that Horrid Song - May 29, 2018
Wise Madness is Now In Session - May 28, 2018
The NFL and the First Amendment - May 27, 2018
On The Road Again - May 26, 2018
Oliver the Three-Eyed Crow - May 25, 2018



creative commons
This work is licensed under a Creative Commons Attribution-Noncommercial-Share Alike 3.0 License.
Horvendile June 05, 2015




Follow on Feedly