I became insane with long intervals of horrible sanity.
Edgar Allen Poe
The trouble with fighting for human freedom is that one spends most of one's time defending scoundrels. For it is against scoundrels that oppressive laws are first aimed, and oppression must be stopped at the beginning if it is to be stopped at all.
- H. L. Mencken
Many people would sooner die than think; In fact, they do so
-Bertrand Russell
What I have been telling you, from alpha to omega, what is the one great thing the sigil taught me — that everything in life is miraculous. For the sigil taught me that it rests within the power of each of us to awaken at will from a dragging nightmare of life made up of unimportant tasks and tedious useless little habits, to see life as it really is, and to rejoice in its exquisite wonderfulness. If the sigil were proved to be the top of a tomato-can, it would not alter that big fact, nor my fixed faith. No Harrowby, the common names we call things by do not matter — except to show how very dull we are ...
-James Branch Cabell
March 12, 2018 - 4:33 p.m.
May Flights of Angels on Ariels Ease Thy Parting
Sorry I didn't write this morning, I wasn't feeling well. I don't know what caused it, but I had a headache and was weak. I suspect it was an almost Crohn's attack that past. Whatever it is I was able to eat, albeit a bit late and I'm ready to write though my head is still a bit light. I have a bottle of acetaminophen in my pocket. Why don't I take a couple? Pro tip; pills are more effective when you swallow them than when you keep them in your pocket. I don't like dispensing medical advice as I didn't go to medical school but in this case I'm sure of my facts.
Tone is going to be an issue with today's entry. I cannot write what I want to write and keep it consistent. That inconsistency is important, it is how my mind and emotions work. There's no way of knowing for sure but I suspect that most people are the same way but only show one side at a time.
Yesterday I went to the Knick-Raptors game at Madison Square Garden. It was a 1 PM start, that meant leaving at 11:30. As the buses run once every half hour my choices were getting there right before game time or half an hour early. I chose the latter. I got to my seat just before the Knicks lineup was announced. Good thing as I couldn't tell the players without a program. This is the Knicks' box score.
The first five players are the starters. Hardaway is the only one that was slotted to be a starter from the beginning of the season. Beasley is a useful sub. Ntilikina is a 19-year-old rookie that was eventually going to be a starter, not this season. Mudilay is a third-year player drafted three years ago that the Knicks just traded for. He isn't quite a bust as he was drafted as a teenager and was thought to have star potential. He lost his starting job because he's a terrible shooter. Now he's the Knicks starting point guard. The player I didn't know at all is Kornet, he was just signed from the G league, the NBA's version of the minor leagues. The last four players did not start the season with the team, some, perhaps all, are G-league pick-ups. This is a team of replacement players. Since Porzingis was injured the Knicks have been scrambling to find useful players for the future. They've gone from a team hoping to make the playoffs to a team looking forward to a high draft pick.
None of that means I didn't have fun at the game with Alan. I always have fun at games with Alan. As we had no expectations of winning the game losing doesn't hurt. It gets us closer to that high draft pick.
When I got home I planned on blogging. I eventually did. But first I got some bad news. Maura Kennedy posted a eulogy for our friend Jeff. He had died unexpectantly. He was just about my age. His wife Karen was too distraught to tell the world on Facebook. I'm glad that Maura did. When I saw her post, I messaged her to find out what happened, and we ended up talking on the phone.
I'm not going to talk about his death but his life. I come to praise Jeff, not to bury him. Jeff was a charter member of the music junkies club. How much so? He went to far more concerts than I do. In their wedding vows Karen pledged to go to all the Dylan concerts with him. Even though they started 10 years after me, Jeff and Karen might have seen the Kennedys more times than me. What was it up to Maura? 150? I know it was past 100. Jeff kept count, I never did. He's seen Dylan more than 100 times and I think was getting close with Springsteen. I never heard a count, but Richard Thompson was on his can't miss list too. They moved from New Jersey to Maryland a few years ago and I have not seen them often since so I have not kept as current. They have always had a broad view of what constitutes a local show. They lived in Jersey, central Jersey, yet would go to shows at Stony Brook out on Long Island. I considered it a long trip from Eastern Queens. They were the only ones that would regularly travel out there that lived further than myself. If the Kennedys or Red Molly were playing I expected to see them. I'd often see them at other shows too. They were regulars at the New Bedford Folk Festival, even after moving south. Jeff I a member of my tribe.
We of course often talked about music. Our other big topic was baseball. Forgive him, he was a Yankee fan. That's an important lesson, even Yankee (cursed be there name) fans can be good people. I'll miss Jeff.
There's a series of lunchtime concerts for St. Patrick's Day week at Liberty Plaza. I had planned on going today, two things prevented it. One was that I wasn't feeling well. That was sufficient but not necessary. Even though I just found out about it this weekend I didn't add it to my calendar and didn't realize that was this week. I'm an idiot. I can't go Friday because of therapy. The other two I want to see are The Murphy Beds tomorrow and Poor Man's Gambit on Thursday. Those are the two nights I have things planned in the City, so I have to fit in the 3-hour round trip or find a way to spend all day in the City. I'm afraid I'm going to wimp out and just go on Thursday, when Poor Man's Gambit is playing as I have never seen them outside of NERFA. The Murphy Beds I've seen many times. Hey, does anyone want to join me? Or hang out with me between concerts? That would be fun. Dan works nearby and figured I'd go with him but he's on tour this week. No fair.
Guess what, the acetaminophen did work better in my body than outside. I'm still a bit sleepy. I'm going to take it easy today. A nap is looking very good.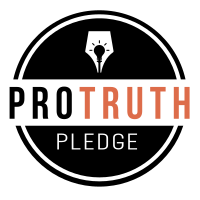 I signed the Pro-Truth Pledge:
please hold me accountable.







Memories: Not that Horrid Song - May 29, 2018
Wise Madness is Now In Session - May 28, 2018
The NFL and the First Amendment - May 27, 2018
On The Road Again - May 26, 2018
Oliver the Three-Eyed Crow - May 25, 2018



creative commons
This work is licensed under a Creative Commons Attribution-Noncommercial-Share Alike 3.0 License.
Horvendile March 12, 2018




Follow on Feedly