I became insane with long intervals of horrible sanity.
Edgar Allen Poe
The trouble with fighting for human freedom is that one spends most of one's time defending scoundrels. For it is against scoundrels that oppressive laws are first aimed, and oppression must be stopped at the beginning if it is to be stopped at all.
- H. L. Mencken
Many people would sooner die than think; In fact, they do so
-Bertrand Russell
What I have been telling you, from alpha to omega, what is the one great thing the sigil taught me — that everything in life is miraculous. For the sigil taught me that it rests within the power of each of us to awaken at will from a dragging nightmare of life made up of unimportant tasks and tedious useless little habits, to see life as it really is, and to rejoice in its exquisite wonderfulness. If the sigil were proved to be the top of a tomato-can, it would not alter that big fact, nor my fixed faith. No Harrowby, the common names we call things by do not matter — except to show how very dull we are ...
-James Branch Cabell
December 04, 2017 - 2:31 p.m.
Jazz Jumping on the Subway
I go to many concerts, most of them are not on moving trains, yesterday's was. Hey, I'm learning how to write a lede. Did that spoil it? No, you want to hear about the concert on the Q train.
Every Sunday between Thanksgiving and Christmas the New York City Transit museum runs vintage trains between the 96th Street Q station and the Second Ave F. It switches lines at 63rd Street. They are cars from the 1930s, the cool ones with the overhead fans and rattan seats. They were still running some of them when I was a kid. Yesterday was extra special as there were swing dance bands on some of the cars and on the platform. Anyone on the subway could ride the trains. Some people are just commuting. Some are going to ride the trains. Some cosplay in period outfits. Some come for the music like me. Some combine them. I will do that next year. I was on a music car which was packed so I didn't get to explore the car. The seats were not rattan, I wanted to see if they were in the other cars. And I wanted to see if they had the little fold down seats I vaguely remember from my childhood. I always looked forward to riding these trains then. They are not the only trains running. Here is the full info:
Catch the Holiday Nostalgia Train on Sunday, November 26th, December 3rd, 10th, 17th, and 24th! In celebration of the one-year anniversary (sic don't get on my Mark) of the Second Avenue Subway, this year's Holiday Nostalgia Train will run along the F line between 2nd Av and Lexington Avenue / 63rd Street and via the Q line between Lexington Avenue / 63rd Street and 96th Street on the Upper East Side.

The Holiday Nostalgia Train departs from the 2nd Av subway station on the F line at 10am, 12pm, 2pm, and 4pm and from the 96th Street subway station on the Q line at 11am, 1pm, 3pm, and 5pm.

The special eight-car subway train of R1-9 cars from the 1930s is complete with rattan seats, ceiling fans, incandescent bulb lighting, drop-sash style windows, vintage roll signs, and original advertisements.
The band I went to see was The Hot Jazz Jumpers, the sister band to Banjo Nickaru and the Western Scooches. I have written about the Scooches before, I love them. The Scooches are the Americana incarnation of the Hot Jazz Jumpers or are the Jumpers the Jazz incarnation of the Western Scooches? It depends on your point of view. Both are fronted by Nick Russo aka Banjo Nickaru, and Betina Hershey. Until I made the connection with Nick Russo I thought Nickaru was a Rumanian name.
The show started at the 96th street end. Even though it's on the subway I had to walk from the 6 line to get there. It was easier to walk to blocks than to take the subway all the way down to 14th street where the lines connect. I had never entered at that station before, it's new. The new subway entrances are far my inviting than the traditional ones where it looks like you are walking into an unfinished basement. The station is larger and much better lit.
When I arrived, I had to figure out where to go. There was a band playing on the Mezzanine, the Jumpers had played their earlier, but I wanted to be able to leave home later and I wanted to see them on the train. When I went down to the platform there were no signs telling you where to go. It was a crowded platform with a mix of people just trying to get someplace, cosplayers, and people enjoying and photographing the people in cosplay. There were volunteers and I could have asked them where to wait for the show but instead I decided to walk the platform and look for the band. All the time regular trains were coming into and out of the station. I know the music train was leaving at 2:55 so I had a deadline. As I was walking I heard someone call my name, it was Corny and Amy with their son Leo. Corny said he wasn't in costume but people were still asking to take his picture, his look is vintage. I should have gotten a picture of them. I wanted to hang with them longer, but I needed to find the band before the train came in. As I walked back up the platform I saw Nick racing. He had to get on the right car. Most of the rest of the band was already on the train, the plesshorn player. You don't know what a plesshorn is? Neither did anyone else. I just googled it. It's only in the German edition of Wikipedia, Fürst-Pless-Horn. The plesshorn player's name is Gordon. That got confusing; as we boarded the train a volunteer said, "Gordon is here." How did he know my name? Why was he announcing it? Why was everyone else talking about Gordon arriving? I figured things out but for the rest of the show whenever someone said, "Gordon" I'd still look up and think they meant me.
It's a lot easier to show you than to tell you what this was like.
It doesn't get better good-neuro than that. The guy playing the washboard is wearing shotgun shells on his fingers. You can see what a plesshorn looks like. If you can't figure out which is Banjo Nickaru and which is Betina Hershey I will have nothing more to do with you and will not tell you which is which.
I took the train all the way to 2nd Ave and all the way back to 96th street. I didn't keep my prime viewing spot the entire time. I sat down for a while. I offered any kid around a spot in front of me. There was one ridiculous photographer with an SLR behind me. He held his camera up in front of him to take pictures. The strap was right in my face. Not in front of my face, touching my face. I turned around and glared. He picked the strap up. A few minutes later he did it again. This time the strap was hitting the head of a kid I let in front of me. Some people are solipsists. Most are not. This was magical and a new holiday tradition for me. The friend who this would have been the most perfect for is Seth. He is a New York City history enthusiast and student. He's a musician. He has the vintage look in his regular wardrobe. Unfortunately, he also had a gig at Gene & Isabel's house. Seth, next year you are going to this with me.
When I got off the train, I introduced myself to Gordon and asked about the plesshorn. The black on it is leather. It's meant to be played from horseback and that makes it easier to grab on the fly. The military version is valveless, like a bugle. Then I said my goodbyes and gave hugs to Betina and Nick before heading home. Other than Seth, who doesn't have a choice, who else is going to join me next year?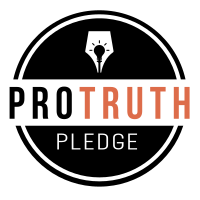 I signed the Pro-Truth Pledge:
please hold me accountable.







Memories: Not that Horrid Song - May 29, 2018
Wise Madness is Now In Session - May 28, 2018
The NFL and the First Amendment - May 27, 2018
On The Road Again - May 26, 2018
Oliver the Three-Eyed Crow - May 25, 2018



creative commons
This work is licensed under a Creative Commons Attribution-Noncommercial-Share Alike 3.0 License.
Horvendile December 04, 2017




Follow on Feedly