I became insane with long intervals of horrible sanity.
Edgar Allen Poe
The trouble with fighting for human freedom is that one spends most of one's time defending scoundrels. For it is against scoundrels that oppressive laws are first aimed, and oppression must be stopped at the beginning if it is to be stopped at all.
- H. L. Mencken
Many people would sooner die than think; In fact, they do so
-Bertrand Russell
What I have been telling you, from alpha to omega, what is the one great thing the sigil taught me — that everything in life is miraculous. For the sigil taught me that it rests within the power of each of us to awaken at will from a dragging nightmare of life made up of unimportant tasks and tedious useless little habits, to see life as it really is, and to rejoice in its exquisite wonderfulness. If the sigil were proved to be the top of a tomato-can, it would not alter that big fact, nor my fixed faith. No Harrowby, the common names we call things by do not matter — except to show how very dull we are ...
-James Branch Cabell
August 19, 2007 - 10:23 a.m.
I'm a Party Animal
I've been busy so I better stop procrastinating and start writing.
On Friday I went to see The Kennedys at The Minstrel Coffeehouse. When I see musicians that I like there I volunteer to be the sound assistant. I really need to learn how to do sound.
The show was at 8 and I asked what time I should be there. I thought 6 the latest but I was told 6:30 – 6:45. I wanted to stop for dinner first and left at 4:30. The problem is that it was not only rush hour but it was also raining and I didn't get there till 6:40; so much for dinner. I really didn't leave enough time. I should have expected it to take me an hour and a half at the least. I can get there in a hour without traffic.
When I got there just a minute after Pete and Maura arrived. They were unloading their car. After talking to Maura I went in to set up and found that they had already set up the sound system. I really did need to get there earlier. Next time I'll know.
I did work on the sound check. I didn't learn much setting up for the Kennedys because they bring their own board and mixed the sound from the stage. Pete and Maura really believe in DIY. They even bring their own monitor.
The opening act was Sonas. They were a revelation; Cape Breton style fiddlers from New Jersey. Follow the link and listen to some of their music. We had to really work balancing their sound so I did learn something.
Pete and Maura thought that Phyllis was coming to do the merch but she didn't so I ended up doing the merch. I felt a bit guilty as that meant I didn't do my sound duties but there were other people to help with that and there was just me to do the merch. You need someone really familiar with the albums and who knows all the prices. To make things more complicated they were selling merch from four different incarnations; The Kennedys, The Strangelings, The Snacks (Their children's CD), and The Stringbusters (Their swing ukulele album). In any event I can't say no to Maura.
Oh yes once again I proved I have no brain. I put all the pictures I took of the Strangelings at FRFF on a CD. I put that and the Roger Corman autobiography that Pete had lent me in a bag to give them. You know what I did; I left it at home.
I got so deeply involved talking to Maura that I missed most of Sonas's first set. I really needed to split myself in two. I love talking to Maura but Sonas was great and I wanted to hear them. It is worth the price of admission to just watch Amy play the fiddle; she radiates pure joy. She also taps her foot like a demon. During sound check she told us that they played one stage with a slippery floor and a chair without rubber on the bottom and she slid halfway across the stage by the time they were finished.
I put my umbrella under the chair next to Larry the sound guy but he didn't realize I would sitting with him and let somebody sit there. That meant I didn't have a seat when I went in to listen. I found a folding chair and set it up in the back. I'm glad that the place was packed. When I see the Kennedys I either sit right down front or all the way in the back. One nice thing about the back is that I know people can't see me so I am much less inhibited and dance up a storm in my seat. That greatly amuses Maura.
During the break I returned to my merch duties. We sold a lot of CDs. I have to work on my DVD sales pitch. They had a great deal on it. The Strangelings DVD was $20 and their CD is $15 and you can get both of them for $25. That's what I'd be buying If I didn't have the DVD already.
I had to do a little accounting when the second set started but I was able to see almost all of Sonas' this time. They didn't wear out their welcome.
Do I need to write about the Kennedys' music again? I really have run out of things to say about it. One thing that I love is seeing people's reactions the first time Pete starts playing Rhapsody in Blue on the ukulele.
After the show we ended up staying too late and rushed getting out of their in time. Pete and Maura and I ended up leaving after all the volunteers.
They don't do the post concert dinner and drinks any more. The volunteers, artists, and anyone else who attended and wanted to used to go to a pub after the concert to eat, drink, and talk. The pub stopped serving so late so they can't do it anymore. They are trying to find another place to do it. As I had missed dinner I was especially disappointed. I ended up going to the Morristown Dinner, the place I meant to eat before the show. I ended up getting home about 1:15 AM. It was a late night.
Yesterday was party day. In the afternoon I went to Isabel's fiftieth birthday party. It was at a restaurant in Rockville Centre. I couldn't find my invitation. I realized that the night before and emailed Gene, Isabel's husband for the info. I had a little trouble figuring out where to park but I made it in plenty of time.
I only knew one person there other than Gene and Isabel but any party I go to and hear Moxy Fruvous doing King of Spain when I walk in has to be a good one. Gene set it up so that the sound system played his iPod so there was lots of good music.
There was food, drink and people so I had fun. I guessed right that Isabel bought the Strangelings CD at FRFF so I got them her the DVD. That was very convenient being able to not have to go out of my way to shop.
Oh yes, I have relative reading this so I have to talk about what food was served. That is always the first thing we discuss at any function, party, wedding, or funeral.
I had chicken, I don't know the name of how it is prepared but it is what they usually serve at WFUV fund drives except this was better. There were roasted potatoes and of course birthday cake. I was lucky my tummy was good and I was able to enjoy myself.
I came home for a pit stop then went up to the Bronx to see Lisa who was in for the weekend. She stayed with a friend of hers up there. She invited a group of friend. It wasn't really a party but everyone but Lisa insisted on calling it one. We just sat around and talked for a while then walked over to a dinner.
I had a very social couple of days.
The engineer for the people that made an offer on the house came while I was at Isabel's party. He found that we have termites in the basement. That isn't good.
Today's plan is to go to Lincoln Center for the Roots of American Music Festival. Today's lineup is Harvest Wind, Chuck Brodsky, The Quebe Sisters Band, Diana Jones, and Garnet Rogers. When I originally planned on going it was too see Chuck but last weekend I discovered Diana Jones. I am listening to Diana on John Platt's show right now.
I have some other things I want to write about but don't have time now. I really should write a note to remind me. I won't but I really should.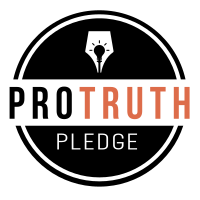 I signed the Pro-Truth Pledge:
please hold me accountable.







Memories: Not that Horrid Song - May 29, 2018
Wise Madness is Now In Session - May 28, 2018
The NFL and the First Amendment - May 27, 2018
On The Road Again - May 26, 2018
Oliver the Three-Eyed Crow - May 25, 2018



creative commons
This work is licensed under a Creative Commons Attribution-Noncommercial-Share Alike 3.0 License.
Horvendile August 19, 2007




Follow on Feedly