I became insane with long intervals of horrible sanity.
Edgar Allen Poe
The trouble with fighting for human freedom is that one spends most of one's time defending scoundrels. For it is against scoundrels that oppressive laws are first aimed, and oppression must be stopped at the beginning if it is to be stopped at all.
- H. L. Mencken
Many people would sooner die than think; In fact, they do so
-Bertrand Russell
What I have been telling you, from alpha to omega, what is the one great thing the sigil taught me — that everything in life is miraculous. For the sigil taught me that it rests within the power of each of us to awaken at will from a dragging nightmare of life made up of unimportant tasks and tedious useless little habits, to see life as it really is, and to rejoice in its exquisite wonderfulness. If the sigil were proved to be the top of a tomato-can, it would not alter that big fact, nor my fixed faith. No Harrowby, the common names we call things by do not matter — except to show how very dull we are ...
-James Branch Cabell
October 10, 2016 - 3:23 p.m.
Idiotproof
Even though I'm off the med that made me sleepy in the morning and made me need coffee early I'm going back to eating before writing; so expect later editions of Wise MadnessI'm going to try and make them earlier than this though. I didn't leave the Island yesterday so for the most part what this edition of Wise Madness will consist of things like that, details of how I do things and the way my mind works.
Before anything else I will finally remember to tell you that this household has a new member, Smoke. Smoke arrived here about a week and a half ago. Smoke is a kitten with either an invisibility cloak or who can teleport. Jane thinks it's the former and I think the latter. She brought him home and he just disappeared. I said "he" but we don't really know Smoke's gender. We agreed to say "he" till we know for sure. That would involve seeing him up close and that's the challenge. For days we didn't see him at all. The only evidence of his existence was missing food and water when the other cat, May was in another room. Then one day we found a toy mouse in the middle of the living room floor. I finally spotted him as he dashed past me. I could hardly see him; he was just a trail of smoke. Since then if we are very still he will come out but runs at movement and gets skittish if we talk. Last night there was a first. I started coming down the stairs for ice cream and found him on the second landing. He saw me and dashed down but only to the first landing. I stayed still and so did he. We looked at each other. Our first eye contact. When I started walking down he ran but he didn't frantically dash. I saw where he went, into Bernie and Jane's bedroom.
We know that he goes invisible or teleports as he can appear out of nowhere. Jane thought she saw him by the kitchen counter. She looked in the corner by the wall, He wasn't there. Then he was. There didn't seem to be anyplace he could have come from. In the interest of fair reporting there is a narrow space between the counter and the wall but it looks too small for him. No, teleportation or invisibility is far more likely.
If he gets to the point where he will stay in the room with me, I'll take pictures and post them here. I'm a blatant whore. I mock people for posting cat pictures but I know it draws eyeballs. Consider it infotainment. Next, three miracle foods that will make you live forever.
I watched the debate last night, at least much of it. I reached my breaking point before I broke my computer. I accidentally killed the feed and I left it off. It isn't like I needed convincing who to vote for. I don't even know why I watched it. I usually don't want debates' I always know who I'm voting for before that point is reached.
Then I did a minor idiot story, I meant to watch the baseball game but instead watched Stranger Things. I'm finally getting into it. There wasn't as much Winona Ryder and there was more 11 in this episode. I'm not thrilled with the blobby monster but I liked it better than the blobby monster debating Hillary.
I used up my last egg for breakfast yesterday which meant going out to get more. I managed to put that off till it was almost 7 o'clock. I was afraid the store closed then but it didn't. I asked Jane if she needed something and she said black pepper. When I went to that shelf in the tiny grocery store, not a bodega but close. I saw accent on the shelf. I have been looking for MSG for a while and not seen any so I bought it. Sadly, that little bottle the size of a salt shaker was as much money as the big bottle of MSG I could get at the bodega in Crown Heights. I need to pick up my warmer clothes from Oh the three eyed raven's house soon. Maybe I should pick up my food items too. I used the MSG on my hameggandcheese on a bagel this morning, then forgot I added it. Then I wondered why the sandwich was so good. Then it hit me. Don't be afraid of MSG. It adds a subtle flavor to things that's so good.
Weeks ago I accidentally took two hydroxyzine and one sertraline (generic Zoloft) instead of one hydroxyzine and two sertraline. That led to some unfortunate side effects including hallucinations. My psychiatrist and therapist both suggested that I should get one of those days of the week pill boxes. I had already thought of that on my own. I used to have one that had four compartments a day and I took pills four times a day. When I was just taking one kind of pill when I woke up I figured I didn't need it. When I started my second prescription I figured I needed it but it wasn't a rush. I'm off the hydroxyzine and on Neurontin now which doesn't have the bad side effects but I still want to take it as prescribed. So I broke down and bought one which has to compartments for each day. Once I got over that hump it allowed me to get into my well-organized mode. My goal is to make things idiotproof. Why? I'm an idiot. But I'm an idiot that's smart enough to foresee that I'm going to do idiotic things. I love making procedures for avoiding accidents. I make things as automatic as possible. On Sunday night after taking my before-bed pill I refill the box. First I take the Neurontin and place one pill in each compartment. Then I close all the PM compartments. Then I take the sertraline and put in two in each AM compartment and close the compartments as I go along so I don't double fill any. I make sure of that with the Neurontin by counting them out as I put them in.
When I wake up in the morning I take the pills before leaving my bed. I don't close the compartment so I can see quickly that I took it and I can see the next day which compartment to open.
I follow the idiotproof philosophy in everything I do regularly. When I empty my pockets I put things in the exact same place every day. I will only put my glasses down in a one place in each room. When I make my coffee in the morning I take the can of coffee and go over to the grinder. There is no open counter space by it. I put the top of the grinder on top of the paper towel dispenser and the lid of the coffee can on top of a can that's on the counter. Then after I grind it I put the measuring spoon back in the can, where I keep it. And put back the lid to the coffee that I put back in the cabinet. I try to never vary this. Today for some reason I put the coffee lid someplace else and had to hunt for it. Something had to distract me for to break my habit. The whole idea is that I don't have to think about it. I just noticed that my phone wasn't charging. That's another thing I do automatically. It's sitting next to me now plugged in as I type.
I don't do it enough but today I did something to idiotproof today's blog. I wrote in my diary ideas file what I wanted to write about. It tells me that I have to tell you how my fantasy baseball team the Nashional Batnoses did. Till the All-Star break I reported to you every week. Shortly after that I stopped? Why? The team's fortunes started going downhill. Half the team had huge slumps. In August and September out three top starting pitchers got hurt. They didn't just get hurt, they got lead story in the sports section hurt. Carlos Carrasco was hit in the hand by a land drive and broke it. That's it for his season. He missed a month at the beginning of the year too. That's the lesser injury. Matt Shoemaker was also hit by a line drive. He got hit in the head and had to get brain surgery to relieve the pressure in his skull. He awoke and could speak but we'll have to see if there's long term damage. So what was the result of all these disasters? Here's the final standings.


So we ended up in second place and I made a profit on the season. That's what happens to me most years. I end up in the money and some disaster stops me from winning. So like the Mets we came up short but survived a decimated pitching staff and came in second. The management promises to not raise ticket prices till well win the title. We'd like to thank all our loyal fans. Batnose fans are the best fans in the world. Give yourselves a hand.

One other thing that I remembered because the bag is right next to me and my feet are cozy. I got in the habit of wearing slipper socks when I'm home. I think this started 15 years ago when I was hospitalized and I got those hospital slipper socks. It's nice they keep my feet warm when I walk around. I even sleep in them. When those wore out I'd pick up pairs when I could. Sometimes I'd go in for a test or if my parents were hospitalized I'd take some home. Those aren't very well made though. They aren't designed to last. I looked online for better ones and found fabulous angora socks. They were expensive but I bought them half-priced and I kept getting more pairs of the over the years. Then A few years ago they stopped being available! This was a disaster. I searched and found other slipper socks called snoxx. They were not as comfortable and sized a bit small and I bought them twice. I also had this ridiculous fuzzy pair that came with this blue onesie I bought that were almost a blue version of the pink bunny suit Ralphie got in A Christmas Story. I dumped the onesie but kept the socks. Now everything has holes in them and I bought more. I'm poor so I bought cheaper ones in bulk. They arrived today. They are amazing, more cozy than anything but the angora. I'm so happy with them It's a luxury I got for $4 a pair. I got half a dozen. They feel so good. My feet are happy.

It's late. I have to post this then run into the City to get bagels and get my watch fixed. I hope it just needs a battery.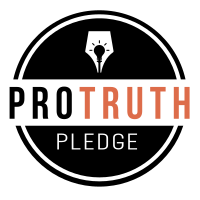 I signed the Pro-Truth Pledge:
please hold me accountable.







Memories: Not that Horrid Song - May 29, 2018
Wise Madness is Now In Session - May 28, 2018
The NFL and the First Amendment - May 27, 2018
On The Road Again - May 26, 2018
Oliver the Three-Eyed Crow - May 25, 2018



creative commons
This work is licensed under a Creative Commons Attribution-Noncommercial-Share Alike 3.0 License.
Horvendile October 10, 2016




Follow on Feedly