I became insane with long intervals of horrible sanity.
Edgar Allen Poe
The trouble with fighting for human freedom is that one spends most of one's time defending scoundrels. For it is against scoundrels that oppressive laws are first aimed, and oppression must be stopped at the beginning if it is to be stopped at all.
- H. L. Mencken
Many people would sooner die than think; In fact, they do so
-Bertrand Russell
What I have been telling you, from alpha to omega, what is the one great thing the sigil taught me — that everything in life is miraculous. For the sigil taught me that it rests within the power of each of us to awaken at will from a dragging nightmare of life made up of unimportant tasks and tedious useless little habits, to see life as it really is, and to rejoice in its exquisite wonderfulness. If the sigil were proved to be the top of a tomato-can, it would not alter that big fact, nor my fixed faith. No Harrowby, the common names we call things by do not matter — except to show how very dull we are ...
-James Branch Cabell
February 08, 2016 - 11:16 a.m.
Call Me Myshkin
I'm considering making this entire entry on idiocy, yes that means there's an idiot story coming. Of course there are other directions I might go. What do I know? I'm an idiot.
When I wake up I ask my phone what's on my calendar for the day. It told me Kat Quinn at 9 PM. I didn't leave the house before then. For dinner I finished my soup, and yes it was better the next day. Kat made a Facebook event for the show and when I said I was going noticed that it was at The Sidewalk Café, I was ready to go to Rockwood Music Hall on autopilot. I was so happy that I noticed that. I used to go to the Sidewalk Café all the time, once every two weeks at least. There was a time in the 90s that I'd just go to the East Village and check out who was playing at Café Sine and the Sidewalk Café. I was never happy about how I went there and only in the last few years realized that I went a stupid way. I would drive to Forest Hills and take the
or the
to the
, get off at Astor Place and walk over to Avenue A. I did this for years. I could have just stayed on the
to 2nd Ave or Essex Street and walked about the same distance. Now I'm coming from the other direction. What's the best way? I can take the
to the
which is a same platform transfer or I could take the
to the
which involves walking a few blocks to a different station. I decided to use my phone apps to see which is faster. The Transit App used the actual train and I think bus times so I used that. It shocked me by saying the fastest route was the B46 bus to the
to the B14A. this is a bit Byzantine but it gave me a shorter travel time than my other options. I get to the bus stop just minutes before the bus arrived, just as the app said would happen. I took it to Flushing Ave. I walked up to the platform. The
came on the wrong track and had only a few cars. There was an announcement, "This is the last stop please leave the train." I asked the motorman what happened? There was construction so I had to take the
a few stops to Hewes and then take a shuttle bus. I saw I was going to be late so I texted Dan to save me a seat. I got to Essex and then waited for the M14A, that was 8 minutes. I should have just walked, it would take me about the same time. It was already 9:00 when Kat was supposed to go on. Finally the bus came, It took two minutes to get to E5th street where the stop is, half a block from the venue. I went it, went to the back. The singer had a beard, this led me to believe that it probably wasn't Kat. I looked around, Kat wasn't there. I went out front to see if she was listed as playing. It didn't list who was playing. I checked the Facebook event. The show is on Wednesday. Have I mentioned that I'm an idiot? I texted Dan who hadn't responded from earlier and told him, "I'm the world's stupidest human." That sounds right. I don't know why but I had entered the show for the wrong date on my calendar. So now I had to get home. I kept it simple, so I thought. I walked over to the Astor Place stop on the
. The train was running but the next one downtown wasn't for 10 minutes. I heard the announcement that there was one uptown in 4 minutes. So I went back to the street and crossed over to the uptown side to catch the uptown train. I took that one stop to 14th and made the up and around transfer to the
. I spent over 2 hours pretty much riding public transit and walking for no purpose whatsoever. Yes, I am an idiot.
I'm not the only idiot though. I can't say what it is but a friend wrote one of the stupidest things I ever saw on Facebook. It was a parable that made no sense. It would be like a fable whose moral was, if you hop around on one foot you'll get rich.
One of the stupidest things I ever heard anyone say about diet was said by a doctor friend of mine. He never used the word but he was a vegan. He once said to me that I shouldn't eat meat because it had "foreign proteins" in it. I pointed out that unless I took up cannibalism everything I ate had foreign proteins and the ones in meat are far closer to human proteins than ones in plants. Now he had to know that, didn't he? He's a very intelligent person and a doctor. Did he think I wouldn't know it? He knows that I'm not just smart but know science. I have never figured out what motivated him to say that.
Now for music. I was thinking about writing this and WUMB just convinced me I should; they played a Tom Rush song because today's his birthday. Yesterday John Platt played a set for Tom Rush's birthday and that's when I wrote in my blog notes "Tom Rush on John Platt, Jackson Browne, etc." Tom Rush is one of those guys that I know I'm "supposed" to like but I don't. It's not that I dislike him. It's that he could never make an impression on me. Hell for a while I'd have to make an effort to remember if he's the "Tom Sawyer" band. Yeah the band didn't make an impression on me either but I never felt I was supposed to like them, more like I was supposed to mock them. But back to Tom Rush. I couldn't name a song that he did. Because John Platt played him last night I know he covered some Joni songs, the Circle Game and Urge for Going. I love Joni, love those songs. I don't love his versions of them. My reaction is, "Why not just play Joni?" He also covered Jackson Browne and James Taylor. You might have picked up that I don't like either of them. They are "Sensitive New Age Guys;" A great song by Christine Lavin and exactly what I don't for the most part want to hear songs by. I love John and he has very similar taste to me … for the most part. I have to part ways on his affection for Sensitive New Age Guys. He followed the set with Sweet Honey on the Rock whom I love but as their name says, they are sweet. They are not the cure for SNAGs. Fortunately he followed it with Mya Byrne's The Power of the Lord. Townes Van Zandt said; "There are two kinds of music, blues and Zip-a-Dee-Doo-Dah. That's not quite right, I actually like Zip-a-Dee-Doo-Dah but I did need the blues there.
Let's see if I can get through a day without being an idiot. The WFUV pledge drive starts tomorrow so updating might be sporadic. I have a ridiculous day planned, all day at the drive then John Platt's On Your Radar. At least I'm not going in at 6 AM on Wednesday.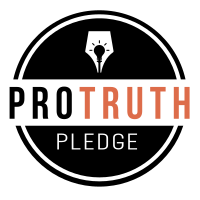 I signed the Pro-Truth Pledge:
please hold me accountable.







Memories: Not that Horrid Song - May 29, 2018
Wise Madness is Now In Session - May 28, 2018
The NFL and the First Amendment - May 27, 2018
On The Road Again - May 26, 2018
Oliver the Three-Eyed Crow - May 25, 2018



creative commons
This work is licensed under a Creative Commons Attribution-Noncommercial-Share Alike 3.0 License.
Horvendile February 08, 2016




Follow on Feedly