I became insane with long intervals of horrible sanity.

Edgar Allen Poe


The trouble with fighting for human freedom is that one spends most of one's time defending scoundrels. For it is against scoundrels that oppressive laws are first aimed, and oppression must be stopped at the beginning if it is to be stopped at all.

- H. L. Mencken


Many people would sooner die than think; In fact, they do so

-Bertrand Russell


What I have been telling you, from alpha to omega, what is the one great thing the sigil taught me — that everything in life is miraculous. For the sigil taught me that it rests within the power of each of us to awaken at will from a dragging nightmare of life made up of unimportant tasks and tedious useless little habits, to see life as it really is, and to rejoice in its exquisite wonderfulness. If the sigil were proved to be the top of a tomato-can, it would not alter that big fact, nor my fixed faith. No Harrowby, the common names we call things by do not matter — except to show how very dull we are ...

-James Branch Cabell

October 25, 2017 - 6:58 p.m.

Idiocy and Genius

Lots of idiocy to write about today. I had something serious planned but that might wait till tomorrow; you won't take it seriously after you read about how stupid I am though I also show that I'm a genius. Wise Madness is an extended koan teaching through seeming contradictions.

I'll start with the quickies. I always keep a bottle of water by me, I have a great one made by camelback. A couple of evenings ago I went to fill it. I put it down on the couch where I was going to sit and use my computer. I didn't sit right down, I walked away for thirty seconds. I came back and there was a puddle and a flowing stream on the couch. I hadn't screwed the top back on the bottle. It was pure luck that the water didn't end up on my computer which was sitting right by it but fortunately on higher ground. Instead the puddle formed where I sat. I had to get towels to soak it up.

Next night the light at the top of my stairs leading to the top floor, where I live was out. To change it I have to stand on the stairs up to the roof. I brought a pack of four bulbs with me as that wouldn't roll when I put it down on the stairs. Somehow as I was unscrewing the old bulb I pushed the pack a bit forward and they fell two flights and of course shattered. I had to hunt for all the pieces to sweep up. Have I mentioned that I'm an idiot? I think I might have.

Now on to why I didn't write this morning. After much discussion my therapist and I decided that I should get somebody to help me, i.e. hold my hand, while I filled out the forms to get the money that my school owed me that is now being held by the state. This is a central trigger for my anxiety. I don't need help figuring out how to fill things in. I asked Carolann to help me Tuesday, Wednesday, or Thursday and she agreed to meet for lunch at Le Pain Quotidian near Union Square, that's convenient for both of us. I gave her the choice of days.

Yesterday I accomplished my primary goal, not leaving the house. I did accomplish my secondary goal of creating the November On Your Radar event. When I lost my hard drive, I lost Picasa, my photo processing app. I tried using Google Photos, but it won't do the job. By the time I gave up I didn't feel up to then downloading a new app and learning how to use it. I figured I'd do it today.

I started writing this early, around 9:30. I started by saying that I woke up too early and was sleepy. The next thing I knew I was waking up an hour later. I needed that hour. Shortly after I did I got a calendar alert; it was for lunch with Carolann. I thought she said Thursday, it was Wednesday, today. I told you that I'm an idiot. But I'm also a genius, and took into account that I'm an idiot. I knew this might happen which is why I set up an alert two hours before lunch, a half an hour before I had to leave. That gave me time to take a shower, get dressed, and gather my things. That illustrates the way my mind works and doesn't work as well as anything.

I got to Le Pain Quotidian early, as did Carolann. It was on the corner of the block where my old therapist was. I used to stop in and get coffee and a pastry before therapy. I have stopped at other locations many times for the same kind of thing. I never knew there was a sit-down restaurant in the back. I went back there and was going to text Carolann that I was sitting in the back when she walked up to me. She beat me there and knew that I'm blind and wouldn't be able to see her.

I ordered the Grilled Chicken & Smoked Mozzarella Melt
arugula, tomato salsa and basil oil. I asked for it without arugula, it had arugula. No matter, I removed it and the rest was delicious. They serve the coffee in little pots and coffee mugs without handles. The restaurant is Belgian but Carolann said it's the way they serve coffee in France. I said that's why Germany overran them in two weeks. The little pot is fine, It's the handleless cup I object to. Good thing the coffee was great.

Then we went to the Library on 2nd Ave to work. I brought my computer, but we never used it. We used Carolann's computer and my phone. I needed help with two additional things that developed since we arranged to meet. The first was a letter I got from Medicaid. The envelope was designed to trigger my anxiety. Instead of saying in friendly lettering;

https://juststickers.in/wp-content/uploads/2017/04/dont-panic.png

it said, Urgent-Response Needed!. I had opened it in therapy, the font was too small for me to read easily. There was a lot there. Carolann held my hand, I wore my old distance glasses which now function a reading glasses, and could get through it after Carolann read the tiny print directions.

The third thing she helped me with was NERFA registration. Yes, I'm going to NERFA. I'll tell you how that happened soon. That only gives me issues some years. Most times I get it down early and with no trouble. This year there is still anxiety attached but it's NERFA and everything will be good.

After getting everything, we walked back to Union Square to catch the subway in opposite directions. Carolann said that she'd stop at Whole Foods first. I said, "too bad I was just at Trader Joe's and don't need anything. Just before I was about to swipe my MetroCard I remembered I did need something, potatoes. I walked back to TJ's, which we had passed, and bought the spuds and a few other things including spiced apple cider. Is that an idiot story or would that require my swiping my MetroCard before I realized my error? Can I have a decision from the judges?

I'm done with this in plenty of time for the World Series. I'm rooting for the Dodgers as they play for the league of real baseball, no DH, and I love Clayton Kershaw; I want him to finally have a great post-season. The Trolley Dodgers won, and Kershaw pitched a gem. Tonight, Justin Verlander, who I love, his pitching for Houston, I'm still rooting for LA. If the Astros win I won't feel too bad.

As I had dinner for breakfast I'm going to make breakfast for dinner. That will make me happy. The Dodgers winning made me happy. Seeing Carolann made me happy. Getting all those important things done made me happy. Getting to go to NERFA made me happy. Writing this makes me happy as do My Gentle Readers.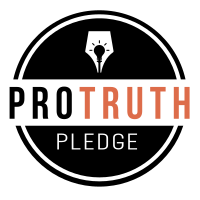 I signed the Pro-Truth Pledge:
please hold me accountable.







Memories: Not that Horrid Song - May 29, 2018
Wise Madness is Now In Session - May 28, 2018
The NFL and the First Amendment - May 27, 2018
On The Road Again - May 26, 2018
Oliver the Three-Eyed Crow - May 25, 2018



creative commons
This work is licensed under a Creative Commons Attribution-Noncommercial-Share Alike 3.0 License.
Horvendile October 25, 2017




Follow on Feedly