I became insane with long intervals of horrible sanity.
Edgar Allen Poe
The trouble with fighting for human freedom is that one spends most of one's time defending scoundrels. For it is against scoundrels that oppressive laws are first aimed, and oppression must be stopped at the beginning if it is to be stopped at all.
- H. L. Mencken
Many people would sooner die than think; In fact, they do so
-Bertrand Russell
What I have been telling you, from alpha to omega, what is the one great thing the sigil taught me — that everything in life is miraculous. For the sigil taught me that it rests within the power of each of us to awaken at will from a dragging nightmare of life made up of unimportant tasks and tedious useless little habits, to see life as it really is, and to rejoice in its exquisite wonderfulness. If the sigil were proved to be the top of a tomato-can, it would not alter that big fact, nor my fixed faith. No Harrowby, the common names we call things by do not matter — except to show how very dull we are ...
-James Branch Cabell
October 17, 2012 - 3:12 p.m.
Idiot Wind
I'm going to try something new; I don't have time to write today's edition of Wise Madness now but I'll start it and finish it after class. Somebody just gave me a box of chewy chocolate chip cookies. Life is good.
Yesterday was my first full day at Hogwarts. How did I spend it? Largely by wasting time I didn't make it out of my apartment till 1 PM. By then it was too late to get a breakfast sandwich at Murray's bagels. I had so been looking forward to that. So instead I overpaid for eggs someplace else then went to Murray's for a bagel. They have great bagels.
Then I went food shopping at Trader Joe's. I am trying to walk more so I walked over to Union Square instead of taking the subway. I stocked up on staples, and the fixings for andouille sausage soup. It weighed a ton because of all the drinks, milk, half & half, OJ, and spiced apple cider, so I took the subway home. I did some things online then got tired and crashed. I'm not sure how long I napped for. I woke up at 7 and went out shopping again. This time for a French press and coffee grinder at Bed, Bath, & Beyond. I also got socks at Marshall's. By the time I was done with that it was late and I know longer felt like cooking dinner. I figured I'd pick something up at Chelsea Papaya. As I walked there on a different route than I took going or in the afternoon what did I find? A Trader Joe's a block from my apartment. I had no idea they opened one in Chelsea. I went in and bought more stuff including cereal and honey. That's what I ended up having for dinner.
I spent most of the rest of the evening talking to mini-Hagrid. She told me that she likes me calling her mini-Hagrid. That's good as I like writing it. I've been crashing with a lot of people the last year but she is the first single person so it is just the two of us. That changes the social dynamic. I talk to her far more than I did the other people I stayed with. You might have noticed that I'm a talker. I'm also a listener. I've spent most of my life at home being alone. This is a new experience for me. Good thing she's someone I love talking to.
I'm missing the timing on this but at some point I talked to bad Carey then my sister Sue on the phone. That is something of an accomplishment as I've had trouble doing those things because of my anxiety. I had talked to mini-Hagrid about bad Carey and my difficulty with calling him the night before and that helped. It's sort of like having an extra therapy session. I not only called Carey but I made plans to see him today. We are going to see Ariana Gillis at the Living Room tonight and then having dinner. She's playing at 6 PM. You really should go.
This morning was exciting as I got to make breakfast. I couldn't get Taylor ham so I picked up Canadian bacon to have with my poached eggs. I'll have to find a place in the city to get Taylor ham. I'll go through withdrawal without it. I might end up being dependent on my pork roll pusher, Brian. That's dangerous he holds it over me. It puts me in his power.

I live only 15 minutes from school, 10 if things go perfect. So what happened? Instead of getting to school way early and getting things done I got here just in time. To make things worse the WiFi was out this morning so I didn't get to do things online at home. I played the WFUV question of the day on my phone. That's the first time I've done that. I'm not that comfortable texting, I'd much rather use a keyboard.
OK I'm back from class and I'll finish this up. My classes found my entertaining today. I hope they learned something too. If nothing else they learned about Pete Seeger and the Clearwater. Out of 56 students only one had heard of either one. How sad is that? I told them they had Pete to thank for the Hudson River being clean.
When I was in Murray's bagels yesterday there was an idiot before me on the line. He didn't respond when they asked "Who's next" and didn't give a straight answer to anything else. I could have just ordered before him when he didn't respond but wanted to be fair. Then I got frustrated as his order took forever. Finally they told him to step off the line while they cleared up what he wanted and sent someone else to take everyone else's order starting with me. That got me thinking. Most of the time when I use the word "idiot" here I'm referring to myself There are times though that I talk about my idiot colleagues or the idiots I run into or in the old days my idiot boss.
So here's the thing. How many of the idiots are actually idiots and how many are people doing something atypically idiotic? If they aren't people I know there is no way to know the answer to that. In any case people will overestimate the number of idiots because when they do something idiotic it's noticeable. People who know how to order at Murray's Bagels don't enter my consciousness. What I notice is the 1 person out of 100 that doesn't. I run into so many people a day I'll see quite a few of them. But how can I tell if 1% of the people are idiots or 10% of the people do something 10% of the time. I do idiotic things more than that.
Of course I know it isn't just that as there are the idiot coworkers and bosses that I see often enough to feel justified calling them idiots. Here's another way of putting it. Do you think more than half of the stupid things are done by less than 5 of the populations, the idiots? Let me know in comments .we can debate this.

Now that I finished writing I'm going to walk home. I'm going to need some coffee first. I did not get enough sleep last night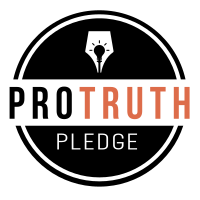 I signed the Pro-Truth Pledge:
please hold me accountable.







Memories: Not that Horrid Song - May 29, 2018
Wise Madness is Now In Session - May 28, 2018
The NFL and the First Amendment - May 27, 2018
On The Road Again - May 26, 2018
Oliver the Three-Eyed Crow - May 25, 2018



creative commons
This work is licensed under a Creative Commons Attribution-Noncommercial-Share Alike 3.0 License.
Horvendile October 17, 2012




Follow on Feedly