I became insane with long intervals of horrible sanity.
Edgar Allen Poe
The trouble with fighting for human freedom is that one spends most of one's time defending scoundrels. For it is against scoundrels that oppressive laws are first aimed, and oppression must be stopped at the beginning if it is to be stopped at all.
- H. L. Mencken
Many people would sooner die than think; In fact, they do so
-Bertrand Russell
What I have been telling you, from alpha to omega, what is the one great thing the sigil taught me — that everything in life is miraculous. For the sigil taught me that it rests within the power of each of us to awaken at will from a dragging nightmare of life made up of unimportant tasks and tedious useless little habits, to see life as it really is, and to rejoice in its exquisite wonderfulness. If the sigil were proved to be the top of a tomato-can, it would not alter that big fact, nor my fixed faith. No Harrowby, the common names we call things by do not matter — except to show how very dull we are ...
-James Branch Cabell
2002-08-26 - 11:56 a.m.
It was the best party ever, we played Fell In Love
I really should be getting ready for work now but I have to update first. I have lots to write about. I don't quite have my priorities straight.
So where do I begin to tell a story of how strong true love can be?
No wrong story. That was a bad book that became a bad movie that became a bad song. It does earworm though.
I'll start on Friday at 3:15. That is when I picked up Carey at Penn Station. I actually caught her coming up the escalator this time. We did our usual exchange of hugs then walked down to my car. Manhattan is hard to park in so what I do is park the car once then subway around town.
Our first stop was Bryant Park. Carey wasn't there to help me work but to ride the wonderful Piaf-playing Carousel. When we got there it wasn't playing Piaf so I asked the operator if she could put the Piaf CD on. She made me very happy by obliging. Carey then rode on the bunny and I was right next to her on a horse. We had a great ride and got to hear La Vie en Rose.
Next on the Agenda was seeing Black 47 at the Seaport. We got so involved talking to each other that I missed the stop where we were supposed to change trains. That meant we had to take a hike through downtown. We got there later than we wanted to but it wasn't a problem. All the seats were taken but we were planning on standing right by the stage anyway. We were the only people standing there so we got great spots. We said hi to Phyllis took our places. Heather joined us during the opening act. We saw Lisa getting a hot dog and she waited for the opening act to finish before she joined us. When Black 47 came on lots of people came and stood by the stage. Most of them were well behaved but there were a few drunken louts. One tried to push his way in front of Lisa and then crawled all over her back. Yuck. I did my best to insulate her from him.
Black 47 was great as usual. I have started calling them a Black 47 cover band: They have been playing the same set since 1989.
After the show we went for food and snacks at the seaport, I got Bourbon Chicken, Lisa got cheese fries, and Carey got an Orange Julius that she insists was mango smoothie.
Then Carey and I went back to my house. We looked through my photo albums. She discovered that my nephew Max looked just like she did when they were very young.
Then we went to pick up Neal at LaGuardia Airport. The Airport is about 10 minutes from my house but this wasn't as simple as it sounds. When we got there Carey ran in to look for him. It was really crowded so I drove around the block so I wouldn't block traffic. There was so much traffic that it took me at least 20 minutes to get back to her and she was alone. Neal's flight wasn't even listed on the incoming flight board. I parked the car and went in with her. I checked my machine to see if Neal had called, he hadn't. We then searched till we found a courtesy phone to find out what happened. They just gave Carey an 800 number to call. She called and found out after much huffing and puffing that the plane was redirected to JFK. We made our way through the construction and traffic out of LGA and I drove to JFK. American has two terminals there, one for domestic flights and the other for international. His flight was due to land just about when we got there. It said it was at gate 4 but the gates went from 40-49 so we figured one digit was out. We asked the people coming off the plane if there were from Chicago and were told no. We then asked the security guy and he said there was a gate 4 but that it was at the international building. I guess they think Chicago is in another country. We went to the other terminal and didn't see Neal inside. We went outside and found him right away. Carey is a meanie and won't give me the reward I thought I deserved for finding him first. They didn't tell him about the change in airports till after they were in the air. That is so unfair. In the end it meant that we got back 2 hours late. As soon as we got back I showed them to their bedroom. I left a surprise in their bed, a towel, a party hat, and something that was tossed from the stage at the DVN show. I won't go into more detail than that.
This is shaping up to be a verrrrrry long entry and my neck is killing me.
I haven't mentioned this before but I had a house concert planned for Saturday. Ruth Gerson was performing. I first saw Ruth in 1994 and have been following her ever since. We've become friends over the years. Last summer she had a baby, Emma Pearl, and hasn't performed in New York since then. She lives here but she has been doing house concerts, not club dates.
Difficult travel was a hallmark of the weekend. Lawrence drove Joy up from Virginia. The trip that he usually does in four hours, took over six. This worked out well actually as it gave us time to have lunch; we had a late start to our day because we slept late.
Shelly was also driving up from VA but she left later and because of the traffic got here after the show started. Lisa had trouble figuring out how to get here from Brooklyn by railroad and I ended up picking her up at the subway. There was lots of traffic so that was almost an hour round trip driving for me. Melissa and Ruth made their LIRR trains so picking them up was a breeze. Gary drove Colleen and got here just when I was expecting them. Roy came from visiting his wife in the Hospital and got there a bit before eight when the show was scheduled to begin.
Because Shelly was late and we had some time there was an opening act. I showed the tape of my first day on Jeopardy. I've seen that more in the last year than in the ten years before that.
Shelly still hadn't arrived when that was over but Ruth has a breast-feeding induced curfew so she had to start. It was so good hearing her perform again. She is an amazing singer songwriter. I always think of her as a cross between Janis Joplin and Edith Piaf. Shelly arrived during her set. I feel bad because part of her being late was due to a mistake I made on the directions I sent her. That's what comes of writing them when I was tired.
I was so happy to see that everyone loved Ruth. I thought they would. Lisa and Roy had seen her already and I had given CDs to Shelly and Carey. After the show Ruth sold plenty of CDs to everyone else. We cut it close but I got Ruth and Lisa, and back to the railroad with four minutes to spare. I thanked Ruth for playing and she thanked me for inviting her. She might join us at CBGBs on Tuesday to see Deni Bonet. Ruth and Lisa road the railroad back to the City together.
Gary and Colleen stayed a bit longer and then it was just insane Früheads left. Stayed up till five singing, telling jokes, and making fun of Play Jian's TV show. We even sang Fell in Love and finally ended with The Drinking Song It was like the Budgiedome with electricity and running water. Leah called and I put her on speakerphone. We sang to her and she read us a very funny, very evil story. I wish she could have been here.
On Sunday we went to Jian's Chinese restaurant for lunch. It is right near Thornhill Street so we had plenty of photo ops. I'm sure everyone thought we were crazy.
It is amazing how much fun it is to just spend time with kindred spirits. Melissa said how great it was to not have to explain all her references. We could just cry out "Albatross" and know people would get it. There were people that couldn't make it that I would have loved to have been there. I'm sorry guys; you'll be invited again next time. It really was a perfect weekend. It is so nice to be reminded that I'm not alone. I have the best friends in the world.
Everyone made his or her way home and then Carey and I drove Neal to the airport. This time there were no problems. The ten-minute drive took ten minutes.
Carey and I had the world's best hamburgers at Jackson Hole Wyoming then we drove back to the City for ice cream and the train back to Baltimore. We couldn't find any parking in the Village near Cones so we just got Sedutto's in Penn Station. Carey got on her train and I came home and collapsed. There was one more call to Leah then Morpheus overcame me.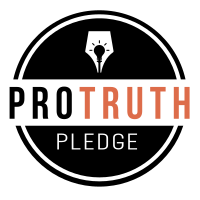 I signed the Pro-Truth Pledge:
please hold me accountable.







Memories: Not that Horrid Song - May 29, 2018
Wise Madness is Now In Session - May 28, 2018
The NFL and the First Amendment - May 27, 2018
On The Road Again - May 26, 2018
Oliver the Three-Eyed Crow - May 25, 2018



creative commons
This work is licensed under a Creative Commons Attribution-Noncommercial-Share Alike 3.0 License.
Horvendile 2002-08-26




Follow on Feedly