I became insane with long intervals of horrible sanity.
Edgar Allen Poe
The trouble with fighting for human freedom is that one spends most of one's time defending scoundrels. For it is against scoundrels that oppressive laws are first aimed, and oppression must be stopped at the beginning if it is to be stopped at all.
- H. L. Mencken
Many people would sooner die than think; In fact, they do so
-Bertrand Russell
What I have been telling you, from alpha to omega, what is the one great thing the sigil taught me — that everything in life is miraculous. For the sigil taught me that it rests within the power of each of us to awaken at will from a dragging nightmare of life made up of unimportant tasks and tedious useless little habits, to see life as it really is, and to rejoice in its exquisite wonderfulness. If the sigil were proved to be the top of a tomato-can, it would not alter that big fact, nor my fixed faith. No Harrowby, the common names we call things by do not matter — except to show how very dull we are ...
-James Branch Cabell
February 24, 2018 - 2:52 p.m.
Demand Side Hopology
I decided to not blog today. I tried. I couldn't do it. My computer was staring at me with disapproval. I fear it just likes the feel of my fingers on its keyboard, but I can't resist its puppy-dog eyes. Am I in an abusive relationship?
As of two days ago I had no plans for this weekend. I don't worry about that, when the depression is at bay I have no problem amusing myself at home. Yesterday, two musicians contacted me and now I have plans for Saturday and Sunday. I told you yesterday that Deni Bonet called me and offered me a comp to her show at Carnegie Hall. I've been comped there before but from WFUV, this was my first time by an artist. For now, on, should I tell artists, "I'm sorry it won't look good if I go to a show at Rockwood; I'm a Carnegie Hall kinda guy." The answer to that is no.
Then late yesterday, technically today, I got a text from Maura asking if I can merch for The Kennedys Sunday at City Winery. I know it's not Carnegie Hall and It's like a vegan going to Hill Country Barbecue, but I of course said yes. I couldn't figure out how I wasn't already planning on going. I had a suspicion and checked the City Winery website. This is not a Kennedys show; it's a George Harrison Tribute:
Celebrate the music, life and message of the quiet Beatle with Willie Nile, Lucy Kaplansky, Mary Fahl (former lead singer of the October Project), The Kennedys, Victory Boyd and, founding members of The Fab Faux, Rich Pagano and Jack Petruzzelli. Hosted by Joe Raiola.
. Pete and Maura do the John Lennon tribute every year and I never asked to do merch as I figured someone would be doing it for the tribute. Maybe I should have asked. I will next year. I have never seen Mary Fahl before, I've wanted to since October Project debuted. I had one opportunity to see them and it was a night there were three other shows going on and chose another one.

The main theme of Wise Madness is exploring what it's like to be me. It's filled with negative things, explaining my anxiety and depression. It deals with being an idiot. I haven't said it explicitly in a while but there are also perks to being me and I never take them for granted. One is having a privileged position in the Folk Music Industrial Complex.

When I sat down to write I planned on writing about guns control and Trump's suggestion to arm teachers. I have a lot of good points, but I've seen most of them presented elsewhere. Then when I was eating brunch I read this opinion piece in the Times, Guns and Opioids are Scourges Fueled by Availability. It's worth giving a read but it takes positions My Gentle Readers already believe in. What occurred to me is turning the argument on it's head. Quinones poses both opioids and guns as supply-side problems. Historically, that is how the right has viewed drugs and the left has viewed guns. That's putting blinders on as they are also both demand-side issues. The left's preferred approach to drug problems is demand side, the solutions revolve around, treatment and education. With the rise of opioids, the right has started to move in that direction too. It's not complete, Sessions still views strict enforcement and punishment as the prescription, but even deep red states are taking a public health view of drugs.

The situation with guns is not symmetric. The right doesn't even see guns as a problem. If we took the right's approach to guns on drugs, most drugs would be legal, but we'd punish people if there use of drugs leads to other problems.

What I'm suggesting is that the left start tackling guns not just as a supply side problem but one with a large demand element. Many people misunderstand the role of the NRA in the gun debate. They think of politicians being beholden to the NRA because of political contributions. It's a nice easy outlook, it allows people to point to opposition to gun control as a form of graft. The reality is that the NRA doesn't give that much to congress. $3 million a year might sound like a lot, but it isn't. There are 535 congressman, That's less than $6,000 a head; a tiny fraction of the donations to any single congressman. The power of the NRA is as pitchmen for gun rights. That's where they spend their money and that's where they get their power. They are a propaganda machine. Want to see something scary, watch NRATV, the NRA YouTube channel. That's just one part of their operation. They fill their followers with fantasies of government oppression that only guns can fight. They fill their followers with fantasies of taking down mass shooters. The reason the NRA has power is that many people believe these things. They think that guns make them safer and they will punish any politician that they think challenges their right to have a gun. There has been a large shift towards gun control of late but in a poll conducted this week something like 45% of the respondents think that arming teachers would reduce school shootings. Sorry, I always try to provide my sources, but I can't find it now. If you find it, please let me know and I'll insert it in this blog.

I am 100% for limiting people's access to guns but that should not be our only approach. There's no equivalent of treatment but there is education. We must show people that possessing a gun makes them less, not more safe. If we say, "guns are bad," they will stop listening. Let's take the idea of arming teachers. Imagine a situation where there's a kid with a gun in in the school shooting people. In the chaos a teacher is not likely to be able to identify the shooter, take careful aim, and shoot him. Much more likely he hears gunshots, another teacher carrying a gun fires it at what he thinks is the shorter. The first teacher sees the gun flash and fires at the teacher and misses. Now there is a gun fight and with nobody in uniform it isn't clear who the good guys with a gun are. When the police come they don't know who to shoot at. This happens with trained policeman who have experience. Imagine teachers given a training course? They'd be like cops freshly out of the academy but with even less intense training. What's worse is that the entire scenario could take place with no shooter, just a gun that is accidentally discharged, like the case of the third-grader that got his hands on a security guard's gun and fired it.

If we want to win this, we must get more people to not want guns to be freely available. We must change hearts and minds. The activism of the students in the Florida shooting might be making a real difference, but we thought things would change after Sandy Hook too. We must keep fighting. We must fight as fiercely as the Second Amendment champions. We must let politicians know that rejecting gun control is not an acceptable position. Most of all we must reach out to those that are not Second Amendment champions but fear gun control more than they fear guns.

Now I can get ready to go to Carnegie Hall and feel superior to all you philistines that aren't.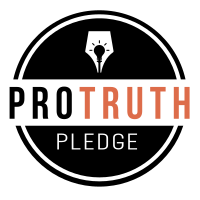 I signed the Pro-Truth Pledge:
please hold me accountable.







Memories: Not that Horrid Song - May 29, 2018
Wise Madness is Now In Session - May 28, 2018
The NFL and the First Amendment - May 27, 2018
On The Road Again - May 26, 2018
Oliver the Three-Eyed Crow - May 25, 2018



creative commons
This work is licensed under a Creative Commons Attribution-Noncommercial-Share Alike 3.0 License.
Horvendile February 24, 2018




Follow on Feedly