I became insane with long intervals of horrible sanity.
Edgar Allen Poe
The trouble with fighting for human freedom is that one spends most of one's time defending scoundrels. For it is against scoundrels that oppressive laws are first aimed, and oppression must be stopped at the beginning if it is to be stopped at all.
- H. L. Mencken
Many people would sooner die than think; In fact, they do so
-Bertrand Russell
What I have been telling you, from alpha to omega, what is the one great thing the sigil taught me — that everything in life is miraculous. For the sigil taught me that it rests within the power of each of us to awaken at will from a dragging nightmare of life made up of unimportant tasks and tedious useless little habits, to see life as it really is, and to rejoice in its exquisite wonderfulness. If the sigil were proved to be the top of a tomato-can, it would not alter that big fact, nor my fixed faith. No Harrowby, the common names we call things by do not matter — except to show how very dull we are ...
-James Branch Cabell
May 09, 2015 - 11:54 a.m.
The Kat's Meow
I've only wasted about two hours. That's not too bad right? No not at all. I'll just keep telling myself that.
You might have picked up that I'm in some financial difficulty. If you have been paying attention you might remember that my school owes me a lot of money. I filled out paperwork to get it. It was taking forever. I called on Monday to find out where it was and got voicemail. I didn't get a call back. Making a call like that sends my anxiety through the roof. Imagine your first time skydiving and jumping out of the plane. That's how it feels. Actually I'm pretty sure I'd be better with that. Yesterday I got up the nerve to call again. This time the woman from school called back. I GOT THE MONEY. They just didn't bother to tell me. It was directly deposited into my account, right after the last time I checked. But who cares? I GOT THE MONEY! It's a lot of money. Whew.
I found out right before I left home to go to my PO Box. I was hoping that somebody went me a zillion dollars for being cute. That didn't happen. What is wrong with the world? I had nothing to eat at home for dinner and I didn't have time to go shopping then cook so I ate out. No it wasn't fancy but it was comfort food. I went to Nathans.
I got home and stayed there for not that long as the next item on my agenda was seeing Kat Quinn at The Living Room. I had to leave plenty of time to get there as I wanted to walk. So yes this is my new thing, walking. It's 4.75 miles and I did it in 1:17:45. How do I know that? I used Map My Walk. You can see the map and the details here. I averaged almost 4 MPH. If it weren't for the lights I'd have exceeded it. My next expedition will be to Rockwood Music Hall. It's only 5.8 miles. If the weather is nice I'll do that on Tuesday. I have had different reasons for walking over the years. For a while it was getting in shape for the hill at Falcon Ridge. Though that was more about climbing stairs. Sometimes it's to get in cardiovascular shape. I know one time I took it up to see if it would help my leg edema. It is the exact opposite of conventional wisdom which is to keep off your feet. But I got it when standing not walking. It's caused by impaired vascular flow I the legs and I know that exercise increases vascularization so I decided to give it a try. It worked. It's a lot better than wearing support hose. But none of that is the reason I am back to walking. What it helps most is my mental health, not my physical. One strange thing, I always sing or hum as I walk. I used to write songs as I want along about what I saw. The last few times I've had song stuck in my head and sang the same thing over and over again. The day before it was "We Love You Conrad" from Bye Bye Birdie. Yesterday was a melody that I couldn't identify. I wasn't sure if I heard it or was writing it. Then along Broadway I heard it, it was an ice cream truck. I don't know what kind. It wasn't the Mister Softee song. I bet I heard it near the start of my walk and picked it up without even noticing.
My plan was to meet Dan at the Living Room at 9:15, I told him that whoever gets there first should go in and get a seat. Google maps said it would take me 1:29 to get there. As you can see I beat that by 12 minutes and I left a little early so I arrived at 9:00. I then lied to Dan as I did not go in. Another band was on and Kat and Jo were sitting on a couch by the bar. I went over and joined them instead. We were almost immediately joined by Ben, Kat's friend from high school. And yes I'm just showing off I remember his name. I lost the name of Kat's other friend who joined us. But in any event I enjoyed myself hanging out with my friends and the friends of my friends. When Dan arrived he didn't notice us and walked in. I went in to get him so he could join the throng.
I hate to tell the world but Dan was wearing a Taylor Swift t-shirt. I was so ashamed to be seen with him. I have of course lost all respect for him. I must have erased my memory of what Kat had to say about Taylor Swift. I have some vague recollection that I didn't want to lose my respect for her.
When the music stopped inside we went in. Dan and I sat in the table that I always sit in. I am such a creature of habit. I would have moved if my phone's battery wasn't almost dead. My table is house right. The lighting was excellent, at least on Kat, but only from house right. I could have gotten good pics from that side. We were joined by Dan's roommate Corey. Yes I remember his name too. They also walked to the show. Of course they live in the neighborhood. If they took the subway to the show they'd have to get off the same station they got on.
Kat performs with many different configurations, as you might have guessed last night Jo sang with her. Each backup singer adds another dimension to her music. There was a full drum kit behind them. At one point Jo walked over to it. I got excited. I thought shew was going to play. But alas no. The snare was buzzing and she just went to stop that.
Kat asked the audience, "What do you want to hear next? An Ariana Grande cover or an original? I of course shouted out, "An original." She said 'I knew Gordon would say that. People that aren't Gordon which would you prefer?" I don't get no respect. Good thing the audience asked for an original. It was one of my favorites too, "Little Rose." OK I'm not going to give the reasons I love Kat's music. I've done that a million times. She has a macro to insert a link to her website. Anyone who gets that is one of my special people. Well OK the The Lords of Liechtenstein get one too but that's just for Noah as I don't respect Dan.
Going home I took the bus. As my phone battery was dead I didn't check what time I had to leave to make it. That was unfortunate as I just missed it. The trip home on the bus took almost as long as the trip there walking.
This was my best day in a while. I got my money, heard great music, and hung out with three of my favorite people. Put a circle around it.
One more thing without explanation. Mud Pie! Sometimes the jokes aren't for you. Even Carey. won't get that one.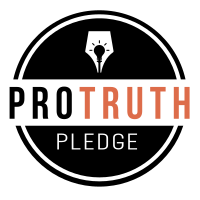 I signed the Pro-Truth Pledge:
please hold me accountable.







Memories: Not that Horrid Song - May 29, 2018
Wise Madness is Now In Session - May 28, 2018
The NFL and the First Amendment - May 27, 2018
On The Road Again - May 26, 2018
Oliver the Three-Eyed Crow - May 25, 2018



creative commons
This work is licensed under a Creative Commons Attribution-Noncommercial-Share Alike 3.0 License.
Horvendile May 09, 2015




Follow on Feedly