I became insane with long intervals of horrible sanity.
Edgar Allen Poe
The trouble with fighting for human freedom is that one spends most of one's time defending scoundrels. For it is against scoundrels that oppressive laws are first aimed, and oppression must be stopped at the beginning if it is to be stopped at all.
- H. L. Mencken
Many people would sooner die than think; In fact, they do so
-Bertrand Russell
What I have been telling you, from alpha to omega, what is the one great thing the sigil taught me — that everything in life is miraculous. For the sigil taught me that it rests within the power of each of us to awaken at will from a dragging nightmare of life made up of unimportant tasks and tedious useless little habits, to see life as it really is, and to rejoice in its exquisite wonderfulness. If the sigil were proved to be the top of a tomato-can, it would not alter that big fact, nor my fixed faith. No Harrowby, the common names we call things by do not matter — except to show how very dull we are ...
-James Branch Cabell
April 19, 2015 - 8:44 p.m.
The Modern Science of Mental Scamming

Day 6 of the WFUV pledge drive. I'm starting to feel the cumulative effects. I was in from 8 AM to 5 PM today. That's not too bad but I'm still tired. Part of it of course is the hour and a half commutes.
I actually got in at 8:15 as I once again had subway problems. The
stopped dead for a while It was 6:40 AM on a Sunday, how much traffic can the train be hitting? I don't know what is going on. I don't blame the MTA when this happens. They aren't stupid and they aren't malicious. They are underfunded. When there are issues the people to blame are the New York State legislators and governor who don't provide the needed money. I got to Grand Central station with almost enough time to catch my train … but today it was on the far end of the station. I ran and just missed it. It wasn't too bad as the next train wasn't that much later.
Once I got in the day went nicely. I had friends there the John Platt's Sunday Breakfast, Colleen, Fred, and David. How often does Pia Zadora find her way into my conversation? I also talked about frivolous things like conditional probability and hypothesis testing. Music found its way in there too. Fred saw Rhiannon Giddens Friday night as did another volunteer and John Platt. It's pretty much agreed that she is amazing. John of course plays the music that's closest to my taste. A show doesn't go by where I don't hear a friend on it. Well today it did as I hardly heard any of it.
After John's show there is an hour's break for Catholic Mass. I went through the CD bin. I didn't find anything I wanted. Next up is Ceol na n'Gael the music of the Irish. My Gentle Readers know I love that too. They even played Wagon Wheel!. It was probably by the Mclean Ave Band, as a call whose pledge I took requested that. Nick, Brian and Gary were there for this shift. Brian and Gary I've known for 20 years. We started very short handed till Brian arrived. He stayed tonight and was scheduled to be late. The same can't be said for the volunteers who never showed up. That was not good. Some volunteers just don't get it. Here's a hint, coming in late, eating, going through the CDs, taking more than the one you are supposed to take per shift, complaining about the food and choice of CDs, and leaving early is not doing a mitzvah. Nobody actually did that today but it happens.
The last hour is Woody's Children. Bob Sherman is the host. I've been listening to him since 1969. He pre-recorded the show and wasn't in. I was disappointed as I always like to talk to him. Then he called and got Brian's phone and asked to talk to me. By tradition I take his pledge. I like that tradition.
After the show I hung out with Brian, Gary, and Nick for a while. Then I walked with across campus with them. Brian and Gary were staying till tonight, I went to the Metro North and Nick to the bus. The ride home went very smoothly.
Now for a change of subject. Last weekend I saw Going Clear the HBO documentary about Scientology. I wanted to talk a bit more about it. First off it's a must see film. It takes you into a subculture that sits within our own that few people know about. It portrays Scientology, accurately, as a scam passing for a religion. Most of the film is interviews with people that have left Scientology, many of them of very high rank. They were the people doing the everyday work of the scam while being scammed. Now these are intelligent people. That's what you have to keep in mind. Because they did such stupid things. They describe themselves as acting stupidly.
So here's the thing I've been wanting to talk about. Their stories all go that they hears about how Scientology can give people tremendous powers. Powers to do things like telepathy and moving objects with their minds. Instead of saying, "Are you nuts?" or "Do you think I'm an idiot?" or even, "I'd like to see someone that can do that;" they said, "I want to do that where do sign up?" without asking for any proof. They knew what they wanted to believe so they believed it. That's exactly what I so often write about. Now I can't empathize with this at all. I can't put myself in their place. I don't know how to turn off my rational mind completely. But other intelligent people clearly can.
It's is actually fortunate that I had to wait so long to get a chance to write about this. Today in the NY Times Sunday Review there is an excellent article right on point, Faith vs. Fact. Religious thinking is totally different than rational thinking. People require totally different forms of evidence. When people leave a religious it isn't because they find out that the religion is false but because they come to dislike the leader. Give it a read. It goes over so many of my favorite things. That religious belief is based on what makes people feel good not the evidence.
OK I have to get up in less than eight hours. I should go to sleep. Perhaps tomorrow I'll have time to process some of the photos and videos I've taken. I have what I hope is a great video of Jess Klein. One more quick thing. How tired am I this week. When I blogged about Jess and Rod Picott I called Jess, Erin about four times. The names are not at all similar. I know Jess well enough to not forget her name. I have no idea why it happened other than I had considered mentioning Erin McKeown in the entry. D
How time am I? I forgot the main thing I wanted to write about today, Last night I saw The Lords of Liechtenstein and Greg Klyma. last night. Now I will hold off and write about that tomorrow. Sorry Greg, Dan, Noah, and Coco.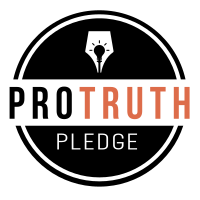 I signed the Pro-Truth Pledge:
please hold me accountable.







Memories: Not that Horrid Song - May 29, 2018
Wise Madness is Now In Session - May 28, 2018
The NFL and the First Amendment - May 27, 2018
On The Road Again - May 26, 2018
Oliver the Three-Eyed Crow - May 25, 2018



creative commons
This work is licensed under a Creative Commons Attribution-Noncommercial-Share Alike 3.0 License.
Horvendile April 19, 2015




Follow on Feedly