I became insane with long intervals of horrible sanity.
Edgar Allen Poe
The trouble with fighting for human freedom is that one spends most of one's time defending scoundrels. For it is against scoundrels that oppressive laws are first aimed, and oppression must be stopped at the beginning if it is to be stopped at all.
- H. L. Mencken
Many people would sooner die than think; In fact, they do so
-Bertrand Russell
What I have been telling you, from alpha to omega, what is the one great thing the sigil taught me — that everything in life is miraculous. For the sigil taught me that it rests within the power of each of us to awaken at will from a dragging nightmare of life made up of unimportant tasks and tedious useless little habits, to see life as it really is, and to rejoice in its exquisite wonderfulness. If the sigil were proved to be the top of a tomato-can, it would not alter that big fact, nor my fixed faith. No Harrowby, the common names we call things by do not matter — except to show how very dull we are ...
-James Branch Cabell
April 23, 2018 - 12:03 p.m.
A Case for Entitlement Reform
I have a lot to catch up on, two concerts, two unpleasant encounters with strangers, and many pleasant encounters with friends.
On Saturday I made the trek west by northwest to Common Ground Coffeehouse in Hastings-on-Hudson to see Mary Gauthier (go-SHAY. That's not an easy place for me to get to, it takes two buses, the MetroNorth railroad, and a ride from the train station. Carter must hate me as he keeps scheduling my favorite musicians, ones that compel me to go. Curse you Carter. As I go there so often I have the commute down to a routine. I take the BX29 to the BX12 SELECT. I get off at Jerome Ave and grab dinner to go at Checkers. I hop on the next BX12 SELECT and take it three stops to the rain station. If there's traffic I eschew dinner. On Saturday something happened that I didn't account for. After two stops on the second BX12 SELECT quite a few people got on. Then a friend of the bus driver didn't get on but started talking to him from outside the bus. Then he got on and continued to talk, He got off, and then got back on and talked some more. I twice shouted at the bus driver that I'm trying to catch a train. He ignored me. It wasn't even a meaningful conversation they were having. It was all, "Hey good to see you!" Because the bus was crowded I couldn't do more than shout from where I was standing. They talked for more time than the entire ride should have taken. The result? I missed my train by three minutes, that is if it was on time. It's usually a few minutes late. I would say I deserve a Nobel Peace Prize for not killing the bus driver except as I still had a chance to catch the train I didn't have time to do it right.
I called Carter and told him that I'd try and make the next train that gets in 26 minutes later. That wasn't easy as the next train skipped the University Heights station I was at. I had to walk across the University Heights Bridge to Manhattan and then take the 1 train two stops to Marble Hill where there's another MetroNorth station. I made it by a few minutes. When I got to Hastings Sarah was waiting for me and drove me to the UU where the concert was.
As I was late I had to rush getting up to speed on the merch. I have never done it for Mary before and didn't even know her. We had talked briefly twice before. It only seems like I know everyone in the folk world. I was ready by the times doors opened and ended up selling quite a bit before the show started. While sitting there I had another duty, making reserved signs for Barb and her +1. While I was at it I made one for myself. Barb was going to be late so needed a seat by the door as to not disturb anyone. I had to be able to get in and out fast, so the same thing went for me. The show as a sell-out. I made the signs and Carter placed them. I went in and took my seat. A couple came in and even though the seats next to me had signs on them that said, "Barb" sat down. I told them the seats were reserved. There had to be other seats in the house as Carter does not sell more tickets than he has seats. The woman said, "We'll move when they come." Their attitude screamed entitlement. Before you jump on the millennials these were senior citizens. They weren't frail, they just didn't want to bother looking for seats. You know what happened. When Barb and her friend came the show as in progress. I told the woman, "They are here now, you'll have to move." Her entire response was to look at me. She didn't get up and she didn't say a word. I tried again and pointed to Barb. Total silence. Ed, who helps me with merch, and I had to give up our seats. I didn't want to disturb other people by looking for the empty seats I knew were there. I ended up sitting on the floor right next to the entitled couple. I could see nothing but the chairs in front me of me. My back still hurts. I was so upset I needed to use coping mechanisms. I couldn't meditate as I wanted to hear the music. I closed my eyes, did Buddha Breathing and tried to immerse myself in the music. Eventually I did but even time my legs or back hurt I had to start over.
Good thing Mary is amazing and worth even that ordeal. She described herself as a songwriter, not a singer. She's wrong. She doesn't have beautiful mellifluous voice. She doesn't have tremendous range. What she has is the ability to move the listener. When she sings about a tree, you really feel the tree. That's clear when she does a cover. I'd much rather hear Mary sing than some golden-throated vocalist that thinks singing is about showing off his or her voice.
Mary is right about being a songwriter, one of the best. Her songs lead you into new worlds, experiences beyond those that are routine. Her latest project is songs she's written with veterans. The vets are not songwriters. This is therapy for them and as it works out, for Mary too. They tell her their stories and she finds the song within then they work on it together. That's Mary's forte, she doesn't write clever songwriter songs. Like her singing what she does is use words in a way that moves you. She's like Woody Guthrie or Billie Holiday, not Cole Porter.
I did luck out coming home. My friend Artie was there. He was a WFUV volunteer. He stopped doing it a few years ago. I haven't seen him since. He came over and talked to me before the show. I discovered he lives in New Rochelle, not far from me. He gave me a ride home! That saved me at least an hour. I told you I had fun with friends.
On Sunday I made an even longer trek, to Merrick on Long Island to see The Lords of Liechtenstein and The Brother Brothers at Court House Concerts aka Gene & Isabel's house. That's a two-and-a-half-hour trip and that was only because I just made the LIRR by a minute; the next was a half hour later. I got on the train and heard someone call my name. It was Michael and Star, Dan and Noah's parents. Dan and Noah are the Lords. That was great, I had company on the trip out, so it felt like it took no time at all. I was their native guide from the train station to the house. They had been there before, but they had always driven. They didn't this time because they had lent Dan and Noah their car, so they could go to a gig in Cambridge MA.
We got there a little early but were not the first to arrive, Chris and Coco were already there. It takes me two and a half hours to get there but any show at Gene and Isabel's is a home game. I'm on the list before they make the list. This goes double when my people are playing, both the Lords and the Brothers are my people. Fred lives only five minutes away, so he is also a regular. Who else? Jeff, Carol, and Brianna came in by LIRR from Forest Hills. Gary was there and I'm blanking on who else. Sorry, it isn't because I don't love you.
Dan and Noah are brothers, you might have picked that up from them having the same parents. I bet you guessed that Adam and David were brothers from the name of their band but unless you have seen or heard of them you wouldn't know that they are identical twins. That means I have to work on who is who. I still can't tell if they aren't holding instruments, Adam plays fiddle and David cello. They both play guitar. Adam is first alphabetically and was born first. Somehow that reminds me that he is the one that plays fiddle. I have no idea why the fiddle should come before the cello. It works, I'm not going to question it.
I have to give Gene credit for this pairing, they demonstrate the yin and yang of duos. Adam and David are identical twins so are equally talented while Noah has been carrying Dan for years. Dan would be very disappointed if I didn't heckle and tease him. Noah would be too. Two duos do complement each other. While both have the familial harmonies what they do with them are quite different. The Brother Brothers write beautiful perfectly balanced pieces, the Mozarts of the folk world. The Brother Brothers are the PDQ Bachs. People think of them as funny, but they only have a few funny songs. What they are is weird, they write about things others don't write about, at least not from the perspective they do.
I had company going home too. I wrote the train with Jeff, Carol, and Brianna. I love traveling by myself, it gives me time for introspection, but I love traveling with others too and I do that far too infrequently.
It took me three hours to get home as I stopped to eat at Nathan's in Penn Station. Nathan's will forever be a treat for me. They have the best hot dogs and the best fries. No matter how many times I go it always feels like a treat.
Most of this entry is happy but I titled it for the bad experiences, not because they made the biggest impression, but because I think it's clever. I'm a clever songwritery kind of writer.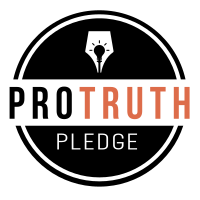 I signed the Pro-Truth Pledge:
please hold me accountable.







Memories: Not that Horrid Song - May 29, 2018
Wise Madness is Now In Session - May 28, 2018
The NFL and the First Amendment - May 27, 2018
On The Road Again - May 26, 2018
Oliver the Three-Eyed Crow - May 25, 2018



creative commons
This work is licensed under a Creative Commons Attribution-Noncommercial-Share Alike 3.0 License.
Horvendile April 23, 2018




Follow on Feedly