I became insane with long intervals of horrible sanity.
Edgar Allen Poe
The trouble with fighting for human freedom is that one spends most of one's time defending scoundrels. For it is against scoundrels that oppressive laws are first aimed, and oppression must be stopped at the beginning if it is to be stopped at all.
- H. L. Mencken
Many people would sooner die than think; In fact, they do so
-Bertrand Russell
What I have been telling you, from alpha to omega, what is the one great thing the sigil taught me — that everything in life is miraculous. For the sigil taught me that it rests within the power of each of us to awaken at will from a dragging nightmare of life made up of unimportant tasks and tedious useless little habits, to see life as it really is, and to rejoice in its exquisite wonderfulness. If the sigil were proved to be the top of a tomato-can, it would not alter that big fact, nor my fixed faith. No Harrowby, the common names we call things by do not matter — except to show how very dull we are ...
-James Branch Cabell
October 14, 2015 - 4:11 p.m.
Mind the Gap
Notice how I didn't update this morning? This is the tale of what I did instead. I'm not sure if it counts as an idiot story, you tell me.
I was never planning on writing this morning as I had an 11 o'clock coffee date with Carolann in Ditmas Park. I know I can't finish writing in time to make that. I did manage to make breakfast and eat it before then. As it was a coffee date I only made one, not my usual two cups of coffee. Ditmas park isn't far but the fastest route involves taking three trains, the
to the
to the
. According to Google Maps the train timing worked out nice then, the trip would take 35 minutes. I timed things just right to catch the
. I love that I can do that. But when I got to the station the
was not on the platform. Mine is the first stop at this time of day and it usually sits there waiting to leave. There was a train on the local track that I assumed was a
; now I could take it but I knew a
was on the way. Then I heard them say Franklin Ave next stop. That's the express stop I needed so I ran to board it. There was a crowd by the door, the train itself was not that crowded, everyone just decided to stand right by the door near me.
OK, so you know how there are those constant announcments, "Mind the gap," warning people of the gap between the train and the platform? You know how you don't know how anyone could actually not do that and have an accident? Well guess what I did. As I tried to step on the train my leg fell right down the gap, which was larger than usual. I think what happened was that as I was getting on someone in the train moved, not out of my way, but into my way, and pushed my leg away. Whatever it was my left leg fell down the gap and I was afraid the train would leave. It didn't. I managed to extricate myself and get on the train. I was in some pain. My leg naturally hurt, it was banged up pretty bad. It wasn't that bad but it hurt enough that when someone offered me a seat I took it.
I had no trouble getting off the train at the first stop and taking the byzantine route to the shuttle. It involves walking to the far end of the platform, up a flight of stairs, down a corridor, up a small flight of stairs, along another platform, up another flight of stairs, across a bridge to the far platform, then down another flight of stairs. Whew, I'm tired just typing that. I still had no trouble transferring after one stop to the
. I managed to walk the block from the
to the café with not much difficulty. I beat Carolann there and sat at one of the chairs outside to wait for her. I read the Times on my phone. I was not too concerned about my leg. Then all of a sudden something popped and I had a severe pain in my left knee. I rolled up my pants leg and saw a swelling the size of a peach. It looked like I had two knees. The extra one was on the inside. I got up and had difficulty walking. I hobbled inside and asked for some ice in a plastic bag to put on the knee. I know that quick icing is important.
When Carolann arrived I told her what happened and showed her the swelling through my pants. She said I had to get it looked at. That's exactly what I would have said to someone else. I could tell it wasn't broken and I didn't snap any tendons or I would not have been able to walk like I could but the swelling was huge and it got worse not better with time. My only hesitation was dealing with my insurance of course. That always gives me anxiety. But it helps that Carolann was there. There's a cab place right next door and Carolann got one and it took us to an urgent visit in Park Slope. I was still saying that I'm sure all they will tell me to do was keep it elevated and iced and to take acetaminophen. But I also felt better safe than sorry.
When we got there my eyes were having trouble, yes I have multiple health issues, so Carolann filled out the paperwork and I signed it. They took my insurance so there didn't seem to be a problem with it. I was worried about that.
Carolann had to leave just about when they took me. I thanked her profusely. I'm lucky to have such good friends. By this time my leg hurt so much that I had to use a wheelchair to get to the exam room. The nurse asked if I could roll up my pants so he could see the damage and I was gratified to hear him say, "Wow!" Yes this was bad. But I was happy that it looked as bad as it felt. I need the affirmation that I was no overreacting to a little booboo. The doctor saw it and said I needed to get it x-rayed. I knew it would be negative but again you have to make sure. I didn't really know, I heavily suspected.
Now the challenge was getting undressed. The only thing I couldn't manage was my let shoe and sock. The tech got those for me.
At first I had a lot of trouble getting into the position needed tor some of the x-rays. One advantage of a lifetime of hospital visits is that I've learned how to accommodate for my infirmaries. I managed to lay down with my left leg straight and my foot vertical. Then I managed all the other positions. It's all about moving the rest of your body to minimize the stress on the damaged part. And doing that actually made things better. When it was done I was able to walk out. But I still needed help getting my shoe and sock on.
The x-rays were negative. What I have is an enormous bone bruise on my tibia. Guess what the doctor told me to do; keep it elevated and iced and to take Tylenol. Just what I said except that she used the brand name. I really do know my stuff. They gave me a cane. I asked which hand to hold it in, I thought I knew but again wanted to be sure. I was right. My left knee was hurt, which hand should hold the cane? The answer is the right. You hold the cane in the hand opposite the damaged leg. It look me a while to get into the proper rhythm but I did. I really liked all the people at the urgent care, CityMD.
The next challenge was getting home. I decided to walk to the subway. I was just a block from the
. First I stopped at the drug store and bought an ice pack. Then I walked a block but as I approached the avenue it looked like sixth not fourth. I asked someone what it was; it was sixth. I had walked the wrong way. I turned around. Just as I passed Fifth avenue I saw one of the green cabs right next to me. I was in a lot of pain and I gave in and took the cab. Getting in was the most painful part.
The cab ride was actually fun. I couldn't pin down the driver, Jacque's, accent. He was Syrian with a Greek mother. His native language was Arabic but he also grew up speaking French. So I had an interesting discussion about Syria. I asked him what he thinks America should do. He gave the right answer, "I don't know it's very complicated." We also talked about the chemical import business, that's what he did in Syria. It was a real New York cab ride.
Getting out of the cab was easier and he helped me. He was such a nice guy. I made it up the stairs, that wasn't easy. I filled up the ice bag. I managed to get undressed. Once again the hardest part was the left sock. But I was in bed and managed it. Now I am using my sleeping bag to keep the knee elevated. I have the ice bag on the bruise. I took acetaminophen. I'm in only a little pain now. The doc said it should take about a week to heal. So now I'm home and will take it easy the next few days. I am going to try very hard to see Rod Picott on Friday night at Rockwood Music Hall. I won't kill myself but I've gone of pain killers after surgery so I could drive to an instore show. I think I can manage to get to Rockwood.
I had planned on writing other things but those will wait. I'll leave you with a video about how I hurt myself.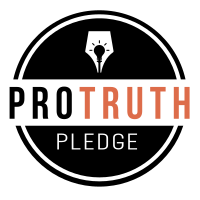 I signed the Pro-Truth Pledge:
please hold me accountable.







Memories: Not that Horrid Song - May 29, 2018
Wise Madness is Now In Session - May 28, 2018
The NFL and the First Amendment - May 27, 2018
On The Road Again - May 26, 2018
Oliver the Three-Eyed Crow - May 25, 2018



creative commons
This work is licensed under a Creative Commons Attribution-Noncommercial-Share Alike 3.0 License.
Horvendile October 14, 2015




Follow on Feedly