I became insane with long intervals of horrible sanity.
Edgar Allen Poe
The trouble with fighting for human freedom is that one spends most of one's time defending scoundrels. For it is against scoundrels that oppressive laws are first aimed, and oppression must be stopped at the beginning if it is to be stopped at all.
- H. L. Mencken
Many people would sooner die than think; In fact, they do so
-Bertrand Russell
What I have been telling you, from alpha to omega, what is the one great thing the sigil taught me — that everything in life is miraculous. For the sigil taught me that it rests within the power of each of us to awaken at will from a dragging nightmare of life made up of unimportant tasks and tedious useless little habits, to see life as it really is, and to rejoice in its exquisite wonderfulness. If the sigil were proved to be the top of a tomato-can, it would not alter that big fact, nor my fixed faith. No Harrowby, the common names we call things by do not matter — except to show how very dull we are ...
-James Branch Cabell
June 18, 2015 - 11:33 p.m.
Stupid is As Stupid Does
Welcome to a now rare, once common, evening edition of Wise Madness brought to you by Kellogg's of Battle Creek.
I spent 20 minutes looking for a good ad. Sometimes I don't get myself.
Yesterday was not a good day. I had mail in my PO Box. I left a hour before the post office closed. I can usually make it there in 50 minutes. There was delay after delay on both trains. I made it to Broadway Lafayette, about halfway, at 5:30 closing time. I just turned around and went home. I assuaged my disappointed with dinner, andouille sausage and baked cinnamon plantain. Yes that actually helped.
Today I volunteered all day at WFUV. I have to be there at 6 AM. OK I actually get there closer to 6:10 when I take the MetroNorth. I plan this to the second. I wake up at 4:13, leave the house by 4:33, the
is scheduled to leave at 4:40. To make it more accurate I use the app that tells me the actual arrival time. If I plan it right, and I did, I get to the platform as the train is pulling in. When I bought my ticket at Grand Central Terminal Jim, no not that Jim, Jim not Jim bought a ticket at the next machine and we road to the Bronx together.
Today is the annual 1 Day June pledge drive that they call the summer drive but we know that it is not actually summer yet. Howard changed the white board to say "pre-summer."
It went well. We had a nice level of being busy most of the day. I had a nice level of needing to supervise. Nobody made any mistakes that were too hard to fix. I did a good job at learning names. Let's see how many new ones I still remember. There was Sarah, Brenna, and Blaine, all students the first shift. Later came Christian and Ben. Working the desk was was was, OK I asked her, her name like 5 times. I got it! Rosie! I told her I'd picture her singing "An English Teacher" from Bye Bye Birdie. See mnemonics really work. So do using the name repeatedly. The other volunteers were regulars. I actually knew the name of everyone who answered phones today. I will not list them all as I will still forget to mention one f them. Knowing everyone's name is easier that being able to come up with all of them without seeing their faces. I even got the "Which volunteer won't show up" pool right. I'm as sharp as a tack. Or am I just tacky? I think the latter.
Jim and my bickering banter got more laughs than usual. I suggested that we go on the air as WFUV's Opie and Anthony. We could just do our schtick and them the regular staff could come on and say, "pledge now and we'll get these guys off the air." I think we could raise a fortune.
I often think of leaving after Lori not LORi, Rona, Bob, and Brian show up. They can all supervise. I rarely do. Hey it was a one day drive. I wasn't that tired. That's true even though I hardly slept the night before. Now I'm telling things out of order. I'll blame the lack of sleep for that. I went to bed around 9 PM but tossed and turned and was still up at 1 AM. I got at most four hours of sleep.
It was a good food day. There was sausage and eggs and rolls for breakfast. Last time I said it would be great if we had cheese to go with it. Laura, the volunteer coordinated agreed. So what I did find this morning? Cheese too! I told Linda, who orders the food, "I love you." I might be a prima donna but I'm a grateful prima donna. I do love Linda. When Laura came in I told her that I love her too. What did Laura say to make me love her less today? We bond over Doctor Who and Bluegrass. Today I found out she either didn't like something she should love or loves something she shouldn't. Yes my taste defines what other people should love. Well at least how much I love them. I still love Laura, only a little less than before.
Mike is a baker. He made death by chocolate cookies! I told him that I loved him too. Yes my affections can be bought with confections. Oh and then we had pizza for lunch. I had told Laura that it's not fair that the night shift gets pizza and we don't. So she got pizza! That made me love her more too. So in total I do love her more than before the day started.
Going home I encountered a particularly clueless pair at Grand Central Terminal.
After I got off the MetroNorth train I headed to the
train. It was 6:30, still rush hour. It was Grand Central Terminal, the archetypal crowded place. The place was packed and people moving around trying to make their trains. This couple decided this was a perfect time and place to take a selfie at the top of the stairs leading to the platform. This is my new things when people do stuff like that. I don't push them, I don't say anything. I just make sure to brush against them as I squeeze by. I make sure they know they are blocking traffic.
Yet that was not the stupidest person I saw on the subway this week. This is what one type of turnstile looks like.
As you can see you enter on the right hand side. Your way is blocked on the left. The turnstile rotates clockwise from above for free so people can exit through it but counterclockwise only if you swipe your metrocard first. A woman in front of me swiped her card then tried to enter on the left, even though there were bars blocking her way. She kept trying and of course couldn't get through. She moved to the next turnstile but it wouldn't take her card as it had just been used. Now I didn't realize what was going on till I saw that the first turnstile, the one I was about to use, was already paid for. I called her back and told her to enter on the right. She did. Then I followed. She did not thank me. She was not just stupid but also rude. She's the second person that I encountered on that type turnstile with that combination. Once I swiped my card with my monthly and a woman tried to exit even though she saw me in the turnstile. I waited for her to leave as her leaving wouldn't affect my paid entrance. But what did she do? Even though it was not the way she had to go she turned the turnstile counterclockwise and used up my admission .Then she walked through clockwise. I told her what she did and that I now couldn't enter and she did not offer to pay my way. I had to use a single fare that I had on a second card to get in as I didn't want to wait the 15 minutes till my card was good again. I might make this a new feature, stupid AND rude people on MTA transit.
I told my landlady that I was out all day today so it would be a good day to clean my room. I had previously told her I don't want her touching my things. I just want the floors swept, the bathroom cleaned, and my linens changed. I came home to find that she had moved everything on my night table. It looked messy but I had everything organized. I had piles of CDS, some of which needed to be ripped, and others already ripped. She took them all off the table and put them in a box, all mixed together of course. I had a pile of mail that I needed to go through. She mixed it up with old mail that was already organized and now it was all thrown together. I always hate people going through my things and this was particularly bad. I pretty much had a breakdown. As I went through the stuff trying to figure things out I started to cry. I kept crying through the entire process. I know it wasn't that big a deal but I've been under a lot of stress. It highlighted my living conditions that I hate. I lost it. I made myself a peanut butter sandwich to feel better. Yes food helps. Writing this is when I'm finally over it.
OK now I should try and watch some TV on my computer. It will probably be an episode of Angel. I need a new show to watch on HBO since I caught up with Game of Thrones.
Oh wait. I didn't tell you something smart I did. There's always an issue making cold brew iced coffee. It takes 24 hours. I make hot coffee every day with my brunch. If I start making iced coffee right after that I won't be able to make hot coffee till later the next day., But today I didn't make coffee. I had mine at WFUV! So last night I started the cold brew. Now it's ready! Glad I remembered that. I can stop brewing it and have a glass.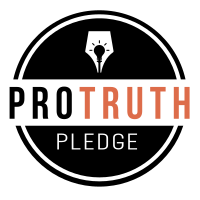 I signed the Pro-Truth Pledge:
please hold me accountable.







Memories: Not that Horrid Song - May 29, 2018
Wise Madness is Now In Session - May 28, 2018
The NFL and the First Amendment - May 27, 2018
On The Road Again - May 26, 2018
Oliver the Three-Eyed Crow - May 25, 2018



creative commons
This work is licensed under a Creative Commons Attribution-Noncommercial-Share Alike 3.0 License.
Horvendile June 18, 2015




Follow on Feedly