I became insane with long intervals of horrible sanity.
Edgar Allen Poe
The trouble with fighting for human freedom is that one spends most of one's time defending scoundrels. For it is against scoundrels that oppressive laws are first aimed, and oppression must be stopped at the beginning if it is to be stopped at all.
- H. L. Mencken
Many people would sooner die than think; In fact, they do so
-Bertrand Russell
What I have been telling you, from alpha to omega, what is the one great thing the sigil taught me — that everything in life is miraculous. For the sigil taught me that it rests within the power of each of us to awaken at will from a dragging nightmare of life made up of unimportant tasks and tedious useless little habits, to see life as it really is, and to rejoice in its exquisite wonderfulness. If the sigil were proved to be the top of a tomato-can, it would not alter that big fact, nor my fixed faith. No Harrowby, the common names we call things by do not matter — except to show how very dull we are ...
-James Branch Cabell
May 22, 2017 - 3:21 p.m.
Front Country with a Melody and Kristin with a Hamer
I didn't get enough sleep last night so I had breakfast and more importantly coffee before writing this. Let's see if I can finish before the caffeine runs out. It's race; isn't this exciting?
Yesterday was a beautiful day and I had beautiful plans. Brianne and her friends were doing a performance art piece in Washington Square Park then Kristin Andeassen and Front Country had a show at The Knitting Factory in Brooklyn. Brian and company were scheduled to be there till 5 PM. I figured I'd get there at a 20 after four or so and then hang out with Brianne for a bit before I headed to Brooklyn. You know what they say about the best laid schemes; they gang aglayed. I missed the bus I wanted to make but had plenty of time to make the next one in 20 minutes and that would still get me there 20 minutes early. Too bad that bus was 25 minutes late. Now it was iffy if I'd get to the park before Brianne left. I texted her and asked if she could stay a little late and wait for me.
I got on the subway and just about when I was getting into Manhattan I got a message from Brianne that they finished an hour early. I texted back asking if she was still around so we could hang out. I decided to not count on that and called an audible. I hadn't seen Fearless Girl at Bowling Green so I headed down there. When I arrived, I got a message back from Brianne that they were already on the PATH train back to Jersey.
I went to Bowling Green and found what I feared, The Charging Bull and the Fearless Girl surrounded by tourists. It was beautiful weather on a Sunday and statues have become a popular spot for tourists. It didn't used to be that way and it's not the addition of the girl that did it. I'm not sure if someone did an excellent job promoting it or if it was word of mouth. I'd like to do a survey, I suspect that a majority of the tourists are international.
I still had a lot of time to kill so I did what I do when I'm in Manhattan with time to kill, I walked. I started at the very south tip of the Island and figured I'd walk up to Broadway to 14th street where I catch the
to Williamsburg and the Knitting Factory. I stopped to take pictures and to get Wetzel's Pretzels at the Fulton Station. I had never heard of it; Just saw the name on the window, and wanted to try it. I love a good pretzel I walked all around and couldn't find it. Are any of My Gentle Readers familiar with it?
The pictures and dissing New Jersey via texts to Dan and the pretzel hunt used up much of my time so I ended up taking the subway from Prince Street. The Facebook event said the show was at 7:00 and that was what I was shooting for but I checked the venue website and it said 7:30 so I wasn't worried. I just didn't want to be rushed during dinner. I knew where that would be, Crif Dogs. It is right at the Bedford Subway station where I get off for the Knitting Factory. That makes it too tough to pass up. I had a breakfast dog, a Crif Dog, it's smoked, wrapped in bacon, and topped with a cheese and a fried egg. That's either as good as it sounds or far better depending on your reaction to the description. I had tater tots with it. I grew up not liking tater tots because my mother bought the ore-ida frozen ones and didn't like them. I don't know if my tastes have changed or those are just not good but now I love tater tots.
I got to the venue about twenty minutes before show time. I found out then that there was a third act, Unruly Mane up first. The Facebook even said the event ended at 10. The venue website had the show at 7:30 and a comedy show at 9:00. That was a very short show which was disappointing but it did mean I'd easily get home before the last bus. Neither of those things was right. Each act started on the half hour and Front Country went on last at 9:30. I wasn't that happy with that, as I wanted to see their entire set but if I did I'd have to take a cab home from the subway. Google said I could stay until 10:18 and still make the last bus so that's still more time than I thought when it seemed to be ending at 9:30.
When I went into the room with the stage it was almost empty. There were only 3 people there. I sat on the floor with my back against the south booth. I was soon joined by a woman that did the same thing. My guess is that she wouldn't have done it if I hadn't. The sound guy brought her a chair and then went to look for one for me. The show had started by then and people were filing in one by one. I saw some feet walk in front of me and looked up to see Kevin. I thought he might be there. I stood up so we could talk. Then the sound guy brought me a high bar chair. I could sit and keep my eye level the same as standing. At first I demurred but then stopped being proud and sat down which was not down but slightly up.
When Kristin went on we approached much closer to the stage. I didn't even recognize Kristin or Jefferson Hamer, who played guitar, because they were wearing big Justin Bieber baseball caps. They are not Bieber Beliebers, someone gave Kristin the hats. At least I hope they don't have Bieber Fever.
I am not sure if I've seen Kristin play in this configuration before; she played her acoustic guitar, Jefferson the electric, and there was a drummer with a full drum kit. Does that make it folk rock? On some songs it clearly was, on others I'm not so sure. Some of the songs were new, I'm not sure if it's the songs or the configuration making the difference. I loved the new ones. When don't I love Kristin's new songs? Even her singing style was less folk and more rock on at least some of the new songs. Don't ask me what the difference is but I know I can hear the difference. She did one song in the true folk revival tradition; she discovered the song on the Library of Congress website. It was one of Alan Lomax's field recordings. During the 50s-folk revival, they'd have found an old 78 not listened online but the idea is the same, historical research. She did some old favorites, she clogged, she made delightful banter; it was everything I want at a Kristin Andreassen show except that it was too short.
When she was finished, I saw that Amy and Lucas were there. I hadn't noticed them though I kept looking around and expected them. I went over to talk for a while and introduced Amy to Kevin. They should know each other. Kevin met Lucas at the Aoife show we went to in Fairfax CT.
I had seen Front Country once before as part of Mad Square Music. I was trying to remember who they were on the bill with. I thought it might be Kristin. I had vague almost memories of Kristin being there. She came into the audience during the Front Country set and I asked her. She said it wasn't her. She should have remembered who it thought; it was Julian Lage and Chris "Critter" Eldridge. Critter is Kristin's beau and she was there and I did talk to her. Those almost memories were accurate. I discovered all this by using the search box on the bottom of this page. I don't think anyone ever uses it but me. You should. Here's what I wrote back the September 2014, From the Square to the Cosmos. That is the only time I've seen them which is unfortunate. One time they played with Michael Daves but it was terrible weather, like today, and late. Another time I had a Crohn's attack. This time the stars aligned though it was late for me on any day but Saturday when the buses run later.
They are a rather fantastic New Grass/Not Bluegrass band newly from Nashville. Before that they were from the San Francisco area. Is that right Melody? That's what I remembered but you just said California last night. She explained the reason for the move by playing their swinging version of Woody Guthrie's Do Re Mi. I knew it was the money, SF is very expensive. I like what I wrote a few years ago. They instrumentation is blue grass but Melody sings like a rocker. It works. I cannot go another two years without seeing them. I wish I could have stayed to the end. I stretched it as far as I could and still leave a margin for error.
Something odd happened when I was leaving. I left Kevin to say goodbye to Kristin. I told her to give my regrets and explained why I left to Melody. When I got back to say goodbye to Kevin he was no longer there. Did aliens eat him when my back was turned? I hope they just beamed him aboard their spacecraft so they could ask him about what musicians they should see while they are in town. Too bad they didn't ask me, they could have given me a ride home.
A mini idiot story on the trip home. I was walking up Roebling and had to make a left on 7th Street. I checked and saw I was on 5th street. I somehow lost track and found myself already on 8th street and had to go back a block. How can I miscount two blocks? Oh right, I'm an idiot. Good thing I left that margin of error. The train came right after I got to the station. Despite what google said I'm pretty sure the next train would have been fine as I got to the bus stop 20 minutes before the bus did. I made the last bus so it counts as a victory.
I was going to go shopping and to my PO box today but the weather is miserable. Tomorrow I'm going to the Met game so I probably won't make it there till Wednesday.
I have something challenging to do today and I'm fighting the desire to put it off till tomorrow. We'll see if I succeed. The weather makes it more difficult. That's just the way my brain works. Should I say my mind? What's the difference? The brain is the physical object, the computer so to speak, and the mind is what it does, the programs and operating system. If it's biochemical I'd think of it as the brain, if not the mind. My money is on a mixture of both.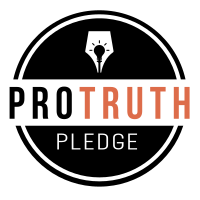 I signed the Pro-Truth Pledge:
please hold me accountable.







Memories: Not that Horrid Song - May 29, 2018
Wise Madness is Now In Session - May 28, 2018
The NFL and the First Amendment - May 27, 2018
On The Road Again - May 26, 2018
Oliver the Three-Eyed Crow - May 25, 2018



creative commons
This work is licensed under a Creative Commons Attribution-Noncommercial-Share Alike 3.0 License.
Horvendile May 22, 2017




Follow on Feedly