I became insane with long intervals of horrible sanity.
Edgar Allen Poe
The trouble with fighting for human freedom is that one spends most of one's time defending scoundrels. For it is against scoundrels that oppressive laws are first aimed, and oppression must be stopped at the beginning if it is to be stopped at all.
- H. L. Mencken
Many people would sooner die than think; In fact, they do so
-Bertrand Russell
What I have been telling you, from alpha to omega, what is the one great thing the sigil taught me — that everything in life is miraculous. For the sigil taught me that it rests within the power of each of us to awaken at will from a dragging nightmare of life made up of unimportant tasks and tedious useless little habits, to see life as it really is, and to rejoice in its exquisite wonderfulness. If the sigil were proved to be the top of a tomato-can, it would not alter that big fact, nor my fixed faith. No Harrowby, the common names we call things by do not matter — except to show how very dull we are ...
-James Branch Cabell
August 11, 2013 - 7:32 p.m.
Beware the Klller Tents! or They Might Be Jian'ts
I built up the energy to write again. Now we are on to Saturday at Falcon Ridge. Somewhere along the line I swapped programs with somebody else. This is not the one I marked up. I have to actually remember what I did. I think I can actually do that.
Every morning at Falcon Ridge is pretty much the same. I go over to the Steeple Coffeehouse camp for breakfast and conversation. That's pretty much my two favorite things in the world and if they didn't have the festival but Joe & Company set up and fed me I'd be there.
I had to actually head down the hill early for the Rolling in the Aisles workshop with Mike & Dave, Jay Mankita, Annie Wenz, Susan Werner, and the YaYas. The font is small and they abbreviate things so when I saw Jay M, I took that to mean Mafale and just assumed the next name was Catherine Miles. Yes I know it says the YaYas too but hey that was too many people for a workshop so it made sense. LORi came down too as this was our first chance to see Half of Früvous , Mike and Dave. I came up with the perfect name for the duo, They Might Be Jian'ts. When we got down there, TMBJ was nowhere to be seen. They weren't there. This fit in with what they had told me. I had been corresponding with them before the Festival and Mike said they were driving down from Toronto that day. I wondered how they were going to make such an early workshop. So I found that Mike & Dave were replaced by Jay and Annie. This is not a good trade. It was still worth getting down there early for. Susan had an apotheosis and has reached goddess stature. When I first saw her I liked her a lot. Then there was a period that I could take or leave her. But now she's as good as anyone I know. Which is good as I always knew she had the talent and the personality. Now she is simply amazing. She did a brand new song that she had just co-written with John Denver, it's easier to collaborate with a dead person, Thank God I'm a Carnivore. It's a love song to meat including bacon. After her set I had to go back and propose. She didn't say "no." She didn't say "yes" either but I think that means she keeping her options opened. Susan was dead on. I felt bad for Jay and Catherine, they had to follow her. They didn't just not embarrass themselves, they didn't just follow gracefully. They matched her. That's saying a lot. You have not lived till you have seen Jay Zumba like Helen. The running gag was Catherine running off with Susan and Jay liking it. During I Got the Last Good One Susan snuck up behind Catherine and started dancing with her and leading her off the stage. Jay followed close behind. The audience was literally rolling in the aisles. I really felt sorry for Jay and Annie because not many people could keep up with Susan and the YaYas that morning.
The YaYas are not just funny. They have raised their ballgame to a whole new level since I've known them. They used to be great friends that were solid performers. Now they rock like Slayer used to. To keep up with Susan in that situation took talent, lots of it. Mike and Dave would have been able to keep up the level but not many others.
I have no idea how I wasted time till 3:10 when the Kennedys went on the main stage. It must have been something important as I missed a date with Katherine. I was supposed to see Bobtown at the Acoustic Live tent and then Katherine would join me at my tarp. I'm pretty sure that it wasn't important and that I'm just an idiot. Katherine forgave me so you should too.
I was then on the Tarp with Brianne to see the Kennedys and Susan Werner. I don't know what I said during the Kennedys but something made Brianne cry. that made me cry. These were good tears. Despite the terrible sound Pete and Maura put on an extra good set. Part way through it I saw that Becca was sitting only a few rows ahead of us so I went and sat with her for a bit. Becca time is always an important part of Falcon Ridge and it's very sad that it was all we had all festival.
I went back to join Brianne and Katie, Al, and Kevin on our tarp for Susan Werner. I just raved about her and I want to rave about her again. She did her Iowa farm songs, not what you'd think a city kid like me would love but I did. She knows how to put the words together. She has something to say and says it so well. And she loves meat. I'm in love. The Iowa songs reminded me that I missed meeting Katherine. Did I mention that I'm an idiot?
After Susan I headed up to the Budgiedome. I did something I never do anymore, I cooked dinner! I don't bring food but Mel gave me smoked sausages on Thursday. It might not be easy being me but people give me an awful lot of things and do an awful lot of very nice things for me.
I gave something back by cooking the entire thing and feeding Katie and Brianne too. Needless to say I cooked them well. Even though I'm out of practice I can still cook. Yes it's just grilling in a pan but I'm taking credit for it.
Not quite sure where the time went. I think I might have taken a shower then too I did! I didn't have time in the morning. But that's why I missed the Stray Birds and Eliza Gilkyson on the many stage. I felt no need to rush down for Andrew & Noah so I just went down to see They Might Be Jian'ts. LORi and Steve joined me on the tarp for that. We know each other through Moxy Früvous. The Budgiedome wouldn't exist without them.
So I've gone to well over a thousand concerts since Moxy Früvous broke up. My tastes have broadened and refined. I am a musical sophisticate. Half of Früvous is still more fun than anything. I know they aren't the best musicians. They aren't the greatest singers. They aren't even the most skilled songwriters. What they are is the best Früvous out there. They hit all the right emotional notes. They make you laugh. they make you feel community. They get your blood flowing. They are a jolt to the pleasure center of your brain. They did what I most wanted to hear an updating of Killer Tents that they wrote for Falcon Ridge 1999. The first time they did that song at the workshop stage in 99 is my favorite Früvous moment. It is what they can do better than anyone else.
They also did their solo material. It doesn't get me as excited but it's still great. It just lacks the nostalgia factor. I'm sure that people seeing them for the first time were blown away. If you haven't seen Früvous you haven't seen anything like Mike & Dave, I mean They Might Be Jian'ts.
I always forgo the final act to set up the Budgiedome. This year it was The Grand Slambovians. They were so loud we could hear them fine from the Budgiedome.
I should get ready to head out so I'll leave the Budgiedome session for another entry.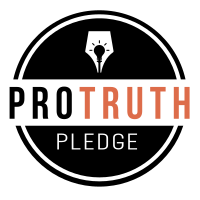 I signed the Pro-Truth Pledge:
please hold me accountable.







Memories: Not that Horrid Song - May 29, 2018
Wise Madness is Now In Session - May 28, 2018
The NFL and the First Amendment - May 27, 2018
On The Road Again - May 26, 2018
Oliver the Three-Eyed Crow - May 25, 2018



creative commons
This work is licensed under a Creative Commons Attribution-Noncommercial-Share Alike 3.0 License.
Horvendile August 11, 2013




Follow on Feedly