I became insane with long intervals of horrible sanity.
Edgar Allen Poe
The trouble with fighting for human freedom is that one spends most of one's time defending scoundrels. For it is against scoundrels that oppressive laws are first aimed, and oppression must be stopped at the beginning if it is to be stopped at all.
- H. L. Mencken
Many people would sooner die than think; In fact, they do so
-Bertrand Russell
What I have been telling you, from alpha to omega, what is the one great thing the sigil taught me — that everything in life is miraculous. For the sigil taught me that it rests within the power of each of us to awaken at will from a dragging nightmare of life made up of unimportant tasks and tedious useless little habits, to see life as it really is, and to rejoice in its exquisite wonderfulness. If the sigil were proved to be the top of a tomato-can, it would not alter that big fact, nor my fixed faith. No Harrowby, the common names we call things by do not matter — except to show how very dull we are ...
-James Branch Cabell
August 09, 2017 - 11:04 a.m.
An Idiot at Falcon Ridge
Time to start writing about Falcon Ridge details complete with idiot stories. As he has the last four years Fred drove me to the festival. City Island is right on the way, that makes it easy. I actually did preparation the night before. I was packed well before he got here. I had everything I needed at a staging area at the top of the stairs. I remembered the things I often forget, my pillow and my towel. As he got closer I packed as much as I could on a hand truck and with Jane's help, carried the rest down to the street on the elevator. And we headed out. So far so good.
The path from City Island to Falcon Ridge is incredibly easy. Once you get on the Hutchinson River Parkway there are no turns till you get to the farm. The Hutch becomes 684 which becomes 22, and you take that to the site. We didn't even set the GPS.
Fred and I always have a lot to talk about and were deep in conversation. We did have our ritual, "That's a weird looking tree;" as we passed the cell tower in the Hutch. Then as we were talking about something else I happened to notice a sign for Fairfield. That's in Connecticut. We don't go through Connecticut. We somehow ended up on the Merritt Parkway. How did that happen? I'm such an idiot that it overcame Fred's intelligence. Now we needed help from Google Maps. We made lemonade; this was the scenic route. That is till we hit the terrible storm. I have rarely seen such ominous clouds. I checked on my weather app, Dark Sky, appropriate name, and saw that it was a narrow band that we would drive through. It was narrow but was very happy that it was Fred driving not me. It had an end of the world look.
The detour cost us about an hour. No big deal, we still beat Paul & Sarah and the Steeple People other than Jim and Eileen. As Joe and Emily had my tent I couldn't even set up. The Steve, Paul, and Phil had sent up the Budgiedome over the weekend so we had a place to hang. We took out my things out of the car so we could get to Fred's. There was no pillow. Sure, it was with all my things to pack in the staging area, it was still there when I got home. I used Fred's and Mel's phone to call and text Emily and Joe asked if they could bring an extra pillow for me. I went to put on my baseball cap. I couldn't find it. I thought it might be buried in the car. Nope, I found it on the post at the top of the stairs when I got home. Have I mentioned that I'm an idiot?
Fred and I decided to go out to dinner. I used to always stop at the Martindale Chief Diner over by the Taconic on the way home and suggested we eat there. I love that place. We got there to find it closed. We were in the country, diners close at 8 PM. They suggested the O's Diner. I had never been there, it's far closer to the Festival. We got there. They closed at 9:00 and were only serving cold food to go. There was one last chance, Four Brothers Pizza. They are open to 10:00 so we didn't starve. We found Chris, Seth, Emily, Trunger, Mayor Bill, and other Shantytowners there. Fred an I split a small pizza. It wasn't New York pizza but it did the job. We got to use our last bathroom with running water before the festival. Then we had a nice night hanging out with our friends. Mel is neither a Budgiedomer or Steeple People but she is an honored member of CampBudgieSteeple as are Angel and her daughter.
It's nice arriving on Wednesday, much more relaxing. We didn't have to set up and rush down to the lounge stage. Instead we lounged around CampBudgieSteeple. I finally made it down to the Farmer's market. I've never done that before. There is a lot of alcohol which does not excite me though I tried some hard cider. Yuck. I don't know how you people drink that stuff. I bought one thing, an apple cider donut. That's a proper use of apple cider. I also sampled many kinds of sausages. It's on the first day of the Festival so the market focuses on things that will last. Fresh produce would no longer be fresh when you got home.
Then I was off to the Lounge Stage. I never set up there. Thursday is my first day seeing most people at the Festival and I spend most of my time talking and hugging people. I listen to the music from the Green Room or just standing outside the Dance tent where it is held. I got there before the music started and went backstage to talk to my people there. I tried to not get in the way. That's not so easy for me. I did OK, a gentleman's C. This was my best Courtney time. All the Pesky boys were there but no Pesky girl, Kara couldn't make it. Was Craig the one I assumed was Jake when he was sitting there? In my defense, he was a silhouette and I'm blind.
I bounced between the Lounge Stage and Camp Steeple where I ate. Was that steak tips night? I think so. I proposed to Ethan over steak tips. I'm already engaged to Emily over bacon so I didn't propose again.
The final round at the Lounge Stage might have been the best but I couldn't stay for the whole thing as I had to set up the Budgiedome for our song circle. I stayed for two Joe Crookston songs.
When I arrived at the dome I found that it was already set up for the song circle so I just hung out with my friends. The song circle is supposed to start when the Lounge Stage ends but nobody showed up for a long time. We were thinking of giving up when people started coming. We need to make the Budgiedome easier to find, especially on Thursday. Paul hasn't posted who was there for the song circle so I have to rely on my memory which we know is non-existent. I know that Dan & Faith were there. Ben Raab who ended up hanging with us all weekend was there. Who else? I don't know, I just know it was lots of fun. It's always lots of fun. It is what Falcon Ridge is about. Pros and amateurs mixed. I know Mel sang something. I didn't. That's wrong. Next year I have an original song before Falcon Ridge.
This looks like a convenient place to stop. I have good breakfasts at Falcon Ridge courtesy of Emily and Camp Steeple. When I get home, I eat things I don't have there. Yesterday it was matzoh brei. Today it's sausageeggandcheese. Hey Emily, remind me to bring matzoh next year and I can make matzoh brei for those that want to be Jewish for breakfast.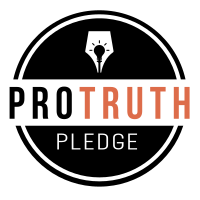 I signed the Pro-Truth Pledge:
please hold me accountable.







Memories: Not that Horrid Song - May 29, 2018
Wise Madness is Now In Session - May 28, 2018
The NFL and the First Amendment - May 27, 2018
On The Road Again - May 26, 2018
Oliver the Three-Eyed Crow - May 25, 2018



creative commons
This work is licensed under a Creative Commons Attribution-Noncommercial-Share Alike 3.0 License.
Horvendile August 09, 2017




Follow on Feedly