I became insane with long intervals of horrible sanity.
Edgar Allen Poe
The trouble with fighting for human freedom is that one spends most of one's time defending scoundrels. For it is against scoundrels that oppressive laws are first aimed, and oppression must be stopped at the beginning if it is to be stopped at all.
- H. L. Mencken
Many people would sooner die than think; In fact, they do so
-Bertrand Russell
What I have been telling you, from alpha to omega, what is the one great thing the sigil taught me — that everything in life is miraculous. For the sigil taught me that it rests within the power of each of us to awaken at will from a dragging nightmare of life made up of unimportant tasks and tedious useless little habits, to see life as it really is, and to rejoice in its exquisite wonderfulness. If the sigil were proved to be the top of a tomato-can, it would not alter that big fact, nor my fixed faith. No Harrowby, the common names we call things by do not matter — except to show how very dull we are ...
-James Branch Cabell
August 11, 2016 - 1:58 p.m.
Die Meistersingers Von Hïllsdale
Now it's time for Saturday at Falcon Ridge. Falcon Ridge is a four-day festival but Saturday is the only day with a full schedule. All the stages open during the day and an evening set on Main Stage. Yet somehow I want to combine that with Sunday and the ride home on Monday in one entry. It ain't happening. I have to interpolate another opera in for today's title. Sorry, Ring Cycle Fans. I will still stick to Wagner.
Before that I have an idiot story from yesterday but it's not my idiot story. I missed therapy! I got a call from my therapist wanted to know if I was OK as I wasn't there. I had checked Google Calendar on my laptop and it wasn't on it. Then I looked on my phone's calendar and it was there. Something caused it to not sync. Now I made it a recurring event. I am keeping it the same time and day every week. It took a while to set that up.
Now back to Brigadoon. It had rained the night before, was that the night it rained? Yes, it was. In fact, I put my tarp down late as it was raining when I woke up and went to the port-a-potty. It's a quarter-mile-walk. The rain meant the tent didn't heat up so I went back to sleep. I made a great discovery. When you go back to sleep it isn't the same time when you wake up. Falcon Ridge teaches fundamental principles of physics. I had breakfast at Camp Steeple. This is when we voted and changed the name to Camp Steeple from the Steeple Tent. I get to vote; I have dual citizenship with the Budgiedome. I'm not sure if that means I'm in the EU.
Of course after that I had to hang out with my Budgiedome crew. As I wanted to be down on mainstage by noon that meant taking a shower problematic. So problematic I put it off till later in the day. I went down with Annie and we just made it in time for the Gaslight Tinkers. I wrote about them yesterday. If you missed it read it. Fred came up with the key phrase, "Acid Bluegrass." They are right up there with PJN and Spuyten Duyvil in giving me a jolt to the pleasure center.
Then came the Most Wanted Song Swap with Annika Bennett, Scott Wolfson and Other Heroes, and Gina Forsythe. I would have said them in the opposite order as I do it geographically left-to-right but I followed the program which is not even alphabetical. I have seen Scott & Co. about 6 billion times. They have played the Budgiedome every year they've been there. Yet I came up with something knew to say about them, well at least about Scott. So you talk to Scott off stage and he's this mild mannered quiet guy. He's not shy but he doesn't sound excited, a Bob Newhart delivery. He has the black plastic glasses and looks like an accountant. He gets on stage and completely transforms into this high energy rock start jumping up and down and racing across the stage. Scott is like Superman except that he forgets to take the glasses off. If he did nobody would know who he was and Lois Lane would say, "notice how we never see Scott Wolfson and Superman together?" How do I know I nailed this? I started talking about it with Fred. I got to, "he's this quiet guy with glasses" and Fred says, but on stage he becomes high energy, he's Superman." Scott I told you that you'd like this.
The plan was to then go up to the Budgiedome and shower and take a nap. I did not get much sleep. But then I realized I hadn't said hello to the people at the lost and found or the WFUV booth. So I went to both of them and of course stopped at Taste Budd's for my Frozen Chocolate Chiller. And of course I ran into a million people. And of course I stayed a long time at the FUV Tent. Finally, I started going up the hill and halfway up I had to go to the bathroom. The closest one was backstage main stage. So I went back there and ran into more friends and had watermelon and cold water and spent more time. Finally, I dragged myself away and went upstairs. Then I talked to people in the Budgiedome. I had to say goodbye to Annie. She wasn't feeling well and had to go home. That was sad. Then I went to take a shower at the fancy Camp Steeple shower. I was all set up and it didn't work. I never found out what was wrong. I had to gather my stuff and move over to the Budgiedome shower. I did. Then I sat in the dome and talked to friends. When I went to get dressed I couldn't find my watch. It was not in my tent where I expected it to be. It was not on the table in the Steeple shower hut. It was not in the Budgiedome or the Budgiedome shower. Ugh. I spent a lot of time searching and driving everyone else crazy.
By the time I went downstairs I had missed Vance Gilbert's set and just heard Sarah Potenza while I was walking. She was intriguing. I will have to try and catch her. I watched Mike + Ruthy from our tarp with Fred. Then we literally pulled up stakes and moved back to the Budgiedome to get ready for the evening. I was going to finally take my nap. I didn't. What wonderful people was I talking to? I'm not sure but they were wonderful.
The Budgiedome music lineup was
Mark Allen Berube
Scott Wolfson and Other Heroes
SONiA disappear fear
Elaine Romanelli
Carolann Solebello
Phil Henry
Aaron Nathans
Those were all returning performers but SONiA hadn't been up for 12 years. Or was it 10? Whatever it's been a long time. Carolann wasn't scheduled but we were running ahead of schedule and Phil wasn't there yet. Mark did a second set too. None of that is a bad thing. Thank you Carolann. She was invited to play but wanted to take this festival off. She sang to help us out. Aaron was supposed to come up with Michael G. Ronstadt but Michael couldn't come, his father was very ill. He died this week. I got to meet him only once but I loved the family band Ronstadt Generations and Michael Sr. was a great guy.

We had a more extended open micless. We were joined by
Katherine Rondeau
Orly Bendavid
Robin Greenstein
Wendy Sassafras
Robin is a friend and Orly a friend of friends. I at least encountered Wendy's name at NERFA; Sassafras stands out. it was a strong open micless.

OK I'm not going to attempt to write another day up or expand more on this one. I'm going out tonight and will have things to write about tomorrow. I don't know what I'll do. Can I write twice in one day? Maybe.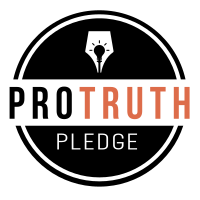 I signed the Pro-Truth Pledge:
please hold me accountable.







Memories: Not that Horrid Song - May 29, 2018
Wise Madness is Now In Session - May 28, 2018
The NFL and the First Amendment - May 27, 2018
On The Road Again - May 26, 2018
Oliver the Three-Eyed Crow - May 25, 2018



creative commons
This work is licensed under a Creative Commons Attribution-Noncommercial-Share Alike 3.0 License.
Horvendile August 11, 2016




Follow on Feedly