I became insane with long intervals of horrible sanity.
Edgar Allen Poe
The trouble with fighting for human freedom is that one spends most of one's time defending scoundrels. For it is against scoundrels that oppressive laws are first aimed, and oppression must be stopped at the beginning if it is to be stopped at all.
- H. L. Mencken
Many people would sooner die than think; In fact, they do so
-Bertrand Russell
What I have been telling you, from alpha to omega, what is the one great thing the sigil taught me — that everything in life is miraculous. For the sigil taught me that it rests within the power of each of us to awaken at will from a dragging nightmare of life made up of unimportant tasks and tedious useless little habits, to see life as it really is, and to rejoice in its exquisite wonderfulness. If the sigil were proved to be the top of a tomato-can, it would not alter that big fact, nor my fixed faith. No Harrowby, the common names we call things by do not matter — except to show how very dull we are ...
-James Branch Cabell
August 10, 2016 - 4:29 p.m.
Falcon Ridge 2016 Part 3: Siegfried
OK. I'm up to Falcon Ridge Friday. Here's the problem, I have three more days to write about but only two more operas in the Ring Cycle to get titles from. I have to either compress days or interpolate another opera. Yes, I this is the kind of thing I think about.
Now who is going to get up to get my FRFF program for me to aid my memory? Don't everyone get up at once. Fine I'll do it myself. Don't think I'll forget this total lack of support on your part. I'm back. I bet when Stephen Colbert needs something his staff gets it for him.
So Friday, let's start with arrivals. Carolann & Mark and "the boy" joined us. I was not worried about them. They are regulars. This was the first time that Annie was joining us and she hadn't been to the Festival at all in five years but she did find us. When did Arpie arrive? Thursday or Friday? I think Friday. He's also a regular though of only a few years. The problem is that it's hard to count family, they are part of the home and the home is part of them.
I was pretty good about getting down to Main Stage for the Emerging Artists. I had to get my press credentials first so missed the first two acts. I was quite happy that as I approached the stage I heard music I liked. I couldn't see who it was from the handicapped area I was approaching from who it was, just that it was someone good. Then I recognized Putnam Smith's voice. I haven't seen him in a few years. It happened quite a bit that when I heard music that I liked but didn't know who it was that it turned out to be someone I liked. I was in and out of the Main Stage area as I had to run up to the Budgiedome or get a Frozen Cocoa Chiller from Taste Budd's. Yes, I had to do that. I have no choice in the matter. I ended up missing some friends and some artists that I wanted to check out because I had heard good things. My favorite part where I found out that it was not prejudice but that I actually loved someone's music was approaching the stage with a friend and the friend said, "Is that ________ " and I said, it can't be this is good. I then amended it to great. It was Bettman & Halpin. I met them at NERFA years ago. What I remembered best was that they were great people. We immediately hit it off as friends. I had not seen them since. I was delighted to find that they made great music.
I spent a good portion of the day backstage. That's all about the shade, cold water, and the watermelon. Oh yeah, I also have lots of friends there. I have friends all over Falcon Ridge, but cold watermelon only there. I'm terrible.
After the emerging artists I went over to the BOT. Alan had invited me to a reception for the emergos aka emerging artists. They came out of their pupae and mingled with us. There was watermelon there too. See I keep you informed of the important things. I got to catch up with Low Lily who I missed on the Main Stage and wanted to talk to. First I saw Corey. I have known him since 2004 when Crooked Still played Falcon Ridge. He was their bass player. I last saw him two summers ago or was it last year when Crooked Still had a reunion and Kevin and I drove up to Hudson NY to see it. Now he sometimes plays with Low Lily and is the acting CEO of Concert Window. We ended up talking quite a bit about that. Now I know how things work. That's me. I want to absorb that kind of knowledge. I also know Liz Simmons who I met with Annalivia which evolved into Low Lily. She is also in EVA with Kath Buckell, lots of double connections. I also got to talk to Amy Soucy and meet Susan Cattaneo. She is the newest member of the Boxcar Lilies and some automatically a friend that I hadn't met yet. I talked to Jenny and Stephanie who accompanied her backstage but I didn't know who else back there was her till I saw her perform. I love the incestuous world of Folk Music.
I left the party to get dinner food with Camp Steeple. What was for dinner? Steak? Sausages? Hot dogs? I ate all of them at some point during the festival. Sorry, I know you are disappointed that I can't give you the complete menu for every meal. I remember that Breakfast was an egg and bacon sandwich! Good thing that calories at Falcon Ridge don't count. You burn them all up climbing the hill. That's another reason I won't move to the flats.
As I was eating I heard the Green Mountain Playboys and Heather Maloney from the top of the hill. We also had our own personal music. A new Budgiedome tradition is the songwriting challenge, Aaron, Carolann, Mark, Allison, Joe from the Steeple Tent, "the boy," Charles, and Amy took part. Who am I missing? The format is that everyone submits a line for a song and one is drawn out of a hat. Then everyone has to write a song that includes that line. Next year I have to take part. I can do this. I might not do it well but I can do it.
I heard Grayak and Professor Louis & the Crowmatix from the tarp I laid down in the morning. I no longer race down the hill in the great land rush. I go down later and put the tarp down near the sound booth. This year we finally marked the tarps with duct tape so others can recognize them. I brought down the tarp but delegated the artistic duty to Craig. Hey he's going for a BFA. He should do a better job than me. The official Budgiedome Tarp says "BD" on it. That's not for Budgiedome bot for Brianne Dougherty; at least that's what she says and I trust Brianne.
I never stay for the last act as I have to help set up the Budgiedome for the evening's music. I did listen from the top of the hill.
The Budgiedome session was magical. We always have great musicians and that night we had a big crowd. So know who the biggest draw at the Budgiedome is? We're About 9. They would outdraw the Beatles. Here was our lineup.
Heather Aubrey Lloyd
Mike + Ruthy
Eric Schwartz
Pesky J. Nixon
We're About 9
The Gaslight Tinkers
Kate Copeland
Mya Byrne
We had three Main Stage acts, Mike + Ruthy, Eric Schwartz, and The Gaslight Tinkers. Kate is an emergo. Everyone else is a former main stage artist or emergo.

Eric first played the Budgiedome the second year when nothing was planned in advance. People walked up and played. He is the one that changed the system by requesting to play in advance. That same year I asked We're About 9 to play and we were off to the races. I had given Eric a big build up to Brianne. I knew she'd love his sense of humor. It's shall we say a bit outrageous. He did not disappoint. He had everyone in stitches. Don't Vote is a new classic. It is not on YouTube. Eric you have to get this online soon. We need it for the election season.

There was lots of history here. Heather has played for us with ilyAIMY. I first saw her at SMAF, the same as We're About 9. She's a good friend. Her first FRFF somebody told her to hang with me and we shared a tarp the first day. She's as dynamic a performer as you'll find.

PJN and WA9 are Budgiedome Regulars. My guess is that WA9 has played the most often and PJN second. They both have the big three, Great acts, great friends, and they put fannies in the seats. As they were playing I kept thinking how happy they make me. They do that by totally different means. Their music and aesthetics have very little in common but they get to the same destination, bliss.

The Gaslight Tinkers are the exactly the kind of band I want at the Budgiedome. They are not regulars; hardly anybody knows them at the festival. I saw them open for Spuyten Duyvil and knew people should know them and asked them to play before they were booked for the Festival. I built them up and they also lived up to my hype. They play a broad range of music. I like how Fred characterized them after a few songs, "What are they playing Acid Bluegrass? It's terrific." Guys that belongs in your press kit. They do a rocking version of Woody Guthrie's I Ain't Got No Home. They do a lot of that, reimagining the Great American Folk Songbook. Then they do music from Trinidad, Soca, that grew out of Calypso. They play a lot of dances. Their music has swing. Go see them.

I met Kate at NERFA playing with Doug Goldstein. I talked to her and was impressed enough to check out a show she did of her own music. Doug played with her on that. That impressed me enough to invite her to the Budgiedome. What does she do? Some sort of amalgam of trad folk, pop, singer/songwriter and classical. Not being able to describe music is a good thing.

Finally, there's Mya. She led off Saturday night two years ago and closed Friday night this year. She's an integral part of my social circle even after moving to the left coast. I'm going to call what she does solo blues. With a band it's rock. It is not Kumbaya. She'll always ask me for a request. I can never remember titles. She tossed me a CD to help my sad excuse for a memory. I chose. Power of the Lord. It's powerful.

The great thing about the Budgiedome is that it's all musicians that I love, it's all artists that are special. Nobody can choose better music for me than me. That makes a lot of sense. Since It's only two nights a year I don't have to find people that are merely good to fill the time. I hope that others share my taste. That's all any presenter can do. I'm not going to guess who others might like, I will present the people that I know connect with me and hope for the best. Whatever else we might be the Budgiedome is not an echo chamber. We don't care who is hot, we care about who we love. Taylor Swift is not welcome.

Then came the open micless portion of the evening. We finished up at 4:30 and had some audience right to the end. I didn't get to sleep till after 5:00. It was a magic day and a magic night. I love Falcon Ridge.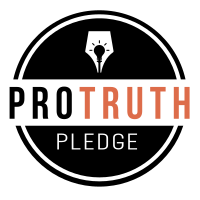 I signed the Pro-Truth Pledge:
please hold me accountable.







Memories: Not that Horrid Song - May 29, 2018
Wise Madness is Now In Session - May 28, 2018
The NFL and the First Amendment - May 27, 2018
On The Road Again - May 26, 2018
Oliver the Three-Eyed Crow - May 25, 2018



creative commons
This work is licensed under a Creative Commons Attribution-Noncommercial-Share Alike 3.0 License.
Horvendile August 10, 2016




Follow on Feedly