I became insane with long intervals of horrible sanity.
Edgar Allen Poe
The trouble with fighting for human freedom is that one spends most of one's time defending scoundrels. For it is against scoundrels that oppressive laws are first aimed, and oppression must be stopped at the beginning if it is to be stopped at all.
- H. L. Mencken
Many people would sooner die than think; In fact, they do so
-Bertrand Russell
What I have been telling you, from alpha to omega, what is the one great thing the sigil taught me — that everything in life is miraculous. For the sigil taught me that it rests within the power of each of us to awaken at will from a dragging nightmare of life made up of unimportant tasks and tedious useless little habits, to see life as it really is, and to rejoice in its exquisite wonderfulness. If the sigil were proved to be the top of a tomato-can, it would not alter that big fact, nor my fixed faith. No Harrowby, the common names we call things by do not matter — except to show how very dull we are ...
-James Branch Cabell
March 15, 2014 - 11:38 a.m.
Free Friday Chronoklepts
As I was going to bed last night and planning on what to write here I was thinking that I had yet another day where I didn't have a conversation with anyone. Then I realized that was nonsense. I had Second Breakfast with Erika. So why did I think that? It wasn't that I didn't value my conversation, that was high value conversation the type I enjoy the most. But it was from before I updated and I had already written it. Our days start at midnight. The Jewish day starts at sunset. My day starts after I blog. So I was right. I have gone a day without having meaningful dialogue.
I wasn't sure what I was going to do last night and that continued to be true all evening. I got some work done in my office then realized it was almost 5:30 on a Friday and reflex kicked in, If it's 5:30 on Friday and I don't have plans I am at the Museum of American Folk Art for Free Music Friday. It's just 5 blocks from my office, how can I resist. In general I don't even know who is playing. I just trust Lara's taste.
So how come when someone I know and want to see is playing but I have to be somewhere else later the show starts late and I miss most of the act I want to see but if I'm five minutes late it starts right on time? Oh right that's not true at all it just seems that way. That's called selection bias.
I got there and the first performer was playing. I waited on the side for the song to end then took my usual seat in the first row. The place was pretty full but there are almost always seats up front.
The show was fun but nobody made a big impression on me. The first act was from Australia. Maybe they were called Men WITH hats
I'm pretty sure the drummer was actually American and just playing with the guitar player while he was in New York.
Then the lovely Lara came out and introduced the second act. Lara is always entertaining in her emcee shill persona. This picture conveys none of her animation or energy but it's a really good pic of her so I'm using it.
The second act was from North Carolina and I don't have a joke name for them. Lara gives everyone's name but as I never see them in print it's harder to remember. There should be a sign someplace with the names of the acts on them. I am pretty sure I'm not the only one that goes there with know knowledge of who is playing.
For the last song the guitar player went off mic and switched to the strum stick.
I don't think I've ever seen a performer play one on stage. They always sell them at festivals and I've seen people play them walking around. I like it. people should try it.
I had shopping to do and was hungry so I didn't stay for the third act. My plan was to shop, go home and cook dinner but as I said. Yesterday was not a day for planning. I bought pancake mix a few weeks ago but haven't used it yet. I wanted to get something I used to have first. It's made for pouring batter. I have a big heavy glass mixing bowl here and I knew pouring it out would be awkward the batter pourer would make things much easier. I didn't know what to call it. It looks like this.
I didn't know what to call it or exactly where to find it. I asked someone that worked there where it was. I described it as; "A batter pourer. you mix the batter in it and its easy to pour from it." He said he had to ask someone who was in the right department. He comes back and said, "We don't have any just something to mix batter" and he showed it to me. It was nothing like what I wanted. I said it was like a big measuring cup. He directed me to the dry measure cups. I didn't give up . I could see that he had no idea what I was talking about. Why didn't he send over the person from the right department. I walked around a bit and I did find it. I would have been out of there in half the time if I hadn't asked and just looked.
I had one before but it disappeared in my travels. I might be in storage. I'm not sure. Yes I know it's a luxury but it's one of those things that just makes life easier. The right tool helps so much. I make pancakes often enough for it to be worth it. At least now I will.
I still needed to go food shopping and didn't know what to do. I had considered shopping fast and going down to see Carolann and Bev's Second Friday series in Park Slope. It it were more convenient it would have been a no brainer. I normally go if I don't have other plans. But unlike the Free Fridays it isn't 5 blocks from me and it takes an effort to get there. It would also mean not having time to go food shopping. So that plan went out the window. I could have gone to the Trader Joe's in Brooklyn and would have if it hadn't somehow gotten so late. I wouldn't have eaten to very late if I went there first and was hungry. So I went to the one in Chelsea and stopped at Hog Pit NY for dinner. I had my usual chicken fried steak.
Then I went to Fairway then Trader Joe's and stocked up on things I needed. Somehow it was after 10 when I got home. The Chronokelpts were in good form. And somehow I wrote over a thousand words. I will never get to the political/religious entry I've been planning forever.
I had no idea what I was going to do tonight. Well actually I had several ideas. But the fact that I missed Second Fridays yesterday is tilting me to seeing Carolann Solebello tonight as part of Brad Cole's salute to Patty Griffin at Rockwood Music Hall. Honor Finnegan, Elaine, Sloan, and Miah are in the show too, My tribe will be there.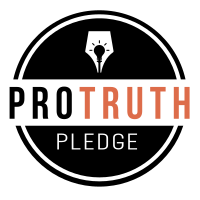 I signed the Pro-Truth Pledge:
please hold me accountable.







Memories: Not that Horrid Song - May 29, 2018
Wise Madness is Now In Session - May 28, 2018
The NFL and the First Amendment - May 27, 2018
On The Road Again - May 26, 2018
Oliver the Three-Eyed Crow - May 25, 2018



creative commons
This work is licensed under a Creative Commons Attribution-Noncommercial-Share Alike 3.0 License.
Horvendile March 15, 2014




Follow on Feedly