I became insane with long intervals of horrible sanity.
Edgar Allen Poe
The trouble with fighting for human freedom is that one spends most of one's time defending scoundrels. For it is against scoundrels that oppressive laws are first aimed, and oppression must be stopped at the beginning if it is to be stopped at all.
- H. L. Mencken
Many people would sooner die than think; In fact, they do so
-Bertrand Russell
What I have been telling you, from alpha to omega, what is the one great thing the sigil taught me — that everything in life is miraculous. For the sigil taught me that it rests within the power of each of us to awaken at will from a dragging nightmare of life made up of unimportant tasks and tedious useless little habits, to see life as it really is, and to rejoice in its exquisite wonderfulness. If the sigil were proved to be the top of a tomato-can, it would not alter that big fact, nor my fixed faith. No Harrowby, the common names we call things by do not matter — except to show how very dull we are ...
-James Branch Cabell
July 25, 2015 - 1:21 p.m.
Avalanche
How did it get so late? It's noon I'm supposed to be long finished with writing this I was up at 9:09. Yes I know the exact minute. I notice these things. What I don't notice is where the time goes.
There is an old Chinese curse, "May you live in interesting times." I live in interesting times. So many ways I can handle this. Today it's chronological followed by what's behind the scenes.
Sadly once again the chronoklepts conquered yesterday. I did not do my laundry. I will have to hand wash underwear now. Well maybe I can get laundry done today if I don't waste too much time. I'm obviously getting a late start and I'm going out tonight. I can't do it tomorrow as it's the Huntington Folk Festival.
OK enough about laundry. Last night I went to Rockwood Music Hall to see Four Hand Band, Sasha Papernik, Alex Wu, and one piano. I had to stop first at Pete & Maura's because my copy of Pete's new album Heart of Gotham was cracked and I wanted a copy to play when I go on Brian's show. I think that will be a week from Tuesday. I have to work it out with Brian. I walked from the East Village to Rockwood. As I was walking I heard my name called. It was Paul Sachs! And a minute later we were joined by Diana Jones! I love running into friends at random. I put them in my spreadsheet of random encounters. Yes I do that too. I should start keeping track of who spots who first. This counts as only one encounter as Diana was with Paul. It wasn't an independent event.
I got to Rockwood just about when I wanted to. Doors were already open. There were only two people I knew in the audience and I don't think Justin counts, he's married to Sasha. The other was Richard and he was photographing it so no one I knew was there just as a fan. You know that means I'm going to proselytize. You should see Four Hand band. Now it's true, it's not what my crowd usually listens to. It's almost all piano without singing. The music is classical along with Gershwin and Berlin, and Bernstein. One of them gives a little talk about each piece before it's played. But somehow there's the same sensibilities as the folk shows I usually see. It's in the way they act; it's intimate and personal. You can't help but like them.
Then the music is brilliant. I love virtuoso piano. Piano music always has what I love, many small parts working together to make something greater than the sum. With four hands that's even more true. I find myself lost in the depths of following all the voices.
The keyboard is a remarkable invention. There's really nothing like it. It takes full advantage of the essential human skill, manual dexterity. We can move ten fingers totally independently. We take that for granted but think of your toes. You can't do the same with them. The keyboard is so good at what it does that it's used to control the music made by totally different methods. The harpsichord, clavichord, piano, organ, synthesizer, and electronic keyboard produce the noise by different methods but we play them all similarly. It just works.
Sasha does sing one song, Berlin's Russian Lullaby. While she sang it struck me that this would be perfect for her to do at Cast Party. The crowd would go wild. So are you going to go with me next time?
After the show I stayed a little while to hang out with Sasha and Justin then I headed out for exciting shopping at Pathmark. I had planned on making chicken for dinner but it was still frozen. I put it in the fridge too late. So I just made hot dogs. I love hot dogs but I've been eating them too much of late. That counts as a failure.
Did I talk to Brianne after I got home or in the afternoon? Not sure but that was a good part of the day. We talked Budgiedome business and we talked personal things.
I often talk frankly about my mental health issues. I think it's important. There should be no more of a stigma attached than to my physical health issues. I have Crohn's disease, cataracts, and I have anxiety and other mental issues. So I'm going to go into an episode I had yesterday and how I handled it.
Someone said something that was totally innocent. But it started a cascade in my brain. It's like somebody said "Susquehanna Hat Company" or "Bagel Street."
No I didn't smash somebody's hat. I didn't react at all. If you were with me you'd have noticed nothing. And I didn't feel that bad. It was a little thing. But it was the pebble that started the avalanche. I had that feeling in the pit of my stomach the rest of the day. It didn't stop me from doing what I was going or ruin my night. I enjoyed the show tremendously. But it was there and it grew. One bad thought lead to another. It was bad but not terrible when I went to sleep. But then I woke up to go to the bathroom. When I got back to bed the avalanche came. The essence was that I felt disconnected from everyone. I thought of people that I knew cared but I couldn't feel it. I recognized that this wasn't rational but it was still real. It kept getting worse and worse. I thought about talking to Brianne earlier. I know Brianne loves me. Then I wrote her a FB message on my phone. That meant it was going to be short. I just told her how bad I was feeling, part of what it's about, and that I was obsessing. That's the right word. I was going to delete it thinking all I had to do was write it out. But I felt that wouldn't work. I had to send it. So I did. It was the middle of the night so I knew she wouldn't see it till the next morning. I wasn't hoping for a response.
Writing the message worked. It let me jump off the hamster wheel. I was still anxious and deeply depressed but no longer obsessed. I could think of other things. At one point I realized I was thinking about the Greek economic crisis and trying to figure out a way that they could simulate the economic effects of leaving the euro and devaluing the drachma without actually doing so. Then I realized I was thinking about that and that the tightness was gone. I moved on to baseball and then to sleep. I woke up feeling so much better. I immediately wrote Brianne to let her know. I didn't want her worrying. Writing about it has brought back some of the anxiety. This is what happens in therapy too. It's what makes it hard to talk about some things. Here I can't even give you the details. My health isn't private but some things are. I can't share everything with you.
I know I'm not the only one that goes through things like this. I always hope someone else will read it and feel less alone. How I snapped out of it is not as important as the fact that I did. There are ways out. We might each have to find our own. We might have to find a new way each time.
I am going to have a lot to talk about at therapy.
Oh back to physical health. I got a call back from the eye clinic. I have an appointment to see the surgeon. They just left a message. They didn't say "call and make an appointment." They just told me when the appointment was. What if I were busy? The only reason I can make it is because it's when my therapist is acting like an New York therapist and taking a vacation in August.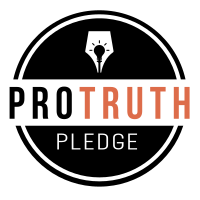 I signed the Pro-Truth Pledge:
please hold me accountable.







Memories: Not that Horrid Song - May 29, 2018
Wise Madness is Now In Session - May 28, 2018
The NFL and the First Amendment - May 27, 2018
On The Road Again - May 26, 2018
Oliver the Three-Eyed Crow - May 25, 2018



creative commons
This work is licensed under a Creative Commons Attribution-Noncommercial-Share Alike 3.0 License.
Horvendile July 25, 2015




Follow on Feedly