I became insane with long intervals of horrible sanity.
Edgar Allen Poe
The trouble with fighting for human freedom is that one spends most of one's time defending scoundrels. For it is against scoundrels that oppressive laws are first aimed, and oppression must be stopped at the beginning if it is to be stopped at all.
- H. L. Mencken
Many people would sooner die than think; In fact, they do so
-Bertrand Russell
What I have been telling you, from alpha to omega, what is the one great thing the sigil taught me — that everything in life is miraculous. For the sigil taught me that it rests within the power of each of us to awaken at will from a dragging nightmare of life made up of unimportant tasks and tedious useless little habits, to see life as it really is, and to rejoice in its exquisite wonderfulness. If the sigil were proved to be the top of a tomato-can, it would not alter that big fact, nor my fixed faith. No Harrowby, the common names we call things by do not matter — except to show how very dull we are ...
-James Branch Cabell
May 15, 2017 - 3:09 p.m.
Music Hath Charms To Change the Savage World.
I'm listening to Cassie and Maggie's The Willow Collection for the first time as I write this. Not the wisest decision as it deserves my full attention and it is distracting me. It's so good. I should have done this yesterday but my anxiety still works in mysterious ways and I didn't take it out of my bag till I was about to leave yesterday.
I missed so much music last weekend when I was sick; I'd say I made up for it this weekend but it doesn't work that way. Still I went out three nights in a row and heard great music every time. Last night it was the third Folk Fights Back show. That's a bimonthly (every two months not twice a month) series of benefits that raises money for causes under attack in the current political climate. The first was the environment, the second immigrants and refugees, and this one was women. The money went to "Safe Horizon, an incredible organization working to help victims of Domestic Violence, Abuse, Rape, and Human Trafficking across all 5 boroughs of NYC and legally through their program in DC!" FFB is the brainchild of three musicians, fiddlers Lily Henley and Rachel Baiman and cellist Kaitlyn Raitz; they know how to pull strings.
I was less familiar with the musicians this time but those I knew, were great, and I figured I'd discover new musicians. I did. The lineup was:
Maya Sharp
The Brother Brothers
Jean Rohe
Keren: Trio
Lily Henley & Duncan Wickel.
Intermission
Alec Spiegelman
Rachael & Vilray
Hite
Taylor Ashton
Did a miracle occur and I got the running order correct? I should just quit now on a high note. What more to say other than there were great musicians and I remembered the running order. I got the list of musicians off the event page. I needed help on spelling if nothing else. The acts I knew were The Brother Brothers, Jean Rohe, if you don't know that I know Jean you don't read Wise Madness enough, Lily & Duncan, and Alec. I had never heard of the duo but I discovered that I know half of Rachael & Vilray, Rachael Price. Early in the evening I thought she walked by and said hi to me as I was about to go into the bathroom. When I came out I didn't see her and I figured it was me being blind. But it was her she was sitting up front and I was sitting and standing in the back. The place was packed and I decided to let someone else have a seat. People left after intermission and someone said, "there are seats in the front row if you want them. I did and sat front row center. Rachael and Vilray were sitting next to me. I am not sure but I believe I sat with him at a show once and we got friendly. He looked very familiar.

I knew only two people there that wasn't performing and didn't work at Jalopy, Amy and Liam. Even they don't count as audience as she helps put the show together and he is Jean's musical and non-musical partner. There was a full house but I would have liked to see some of my friends. The next show is in July, no date yet; do yourself a favor and go.

My apologies to Maya Sharp but I was settling in during her set and could not give her the attention she deserved.

As it was a Mother's Day show and the cause was women they asked all the male performers to cover a song by a woman. The Brother Brothers disappointed me, I wanted them to do Sisters from White Christmas. Hey guys think of that for the future. It would bring the house down. David and Adam moss don't need gimmicks; they are great musicians. They are musicians' musicians. I knew them first as instrumentalists supporting other people. Turns out they are also great singers. It really isn't fair how some people hog all the talent. That's the only reason that I'm not a star.

Jean did a duet with her mother; a song they sang together when Jean was a kid. What was it? "I Want to Be an Old Woman?" Something along those lines. They did it a Capella and it was beautiful. It was the Mother's Day moment of the evening.

Keren was a discovery. I had no idea who she was. She played with a band. I was standing in the back at the time and couldn't take notes. I knew this would happen, I can't come up with a good description of them. That's what I do, boil down musicians to a few lines. Now I can't. I guess I'll have to see them again.

Lily and Duncan did some new material. They are both great violinists but the new material put more emphasis on their singing and the lyrics. They played their violins like ukuleles held on their laps. Then Duncan did the same with a cello. I haven't seen anyone do that since Lindsay Mac. From the back, I couldn't make out the cello but I guessed that was what it was from the sound. I loved the effect.

Alec did new songs; he said it's been a fertile songwriting year for him. It was also a fertile song intro writing year. This was a performance worth of Tom Lehrer. First, he did a monologue on the place of women with two first names in American Song. Think of Peggy Sue, Barbara Ann, and Billie Jean. He spoke of the power of women who need to first names. Then he did his new song; Kellyanne. The delivery was deadpan but I knew there's be a political punchline.

He started talking about this second song by confessing that he went to a well-known, prestigious school, Harvard, class of 2003. He didn't talk about it but he studied math so give a cheer for that. But all the students aren't children of privilege. One of his classmate's father was in prison during his time at Harvard. He was an indifferent high school student and became an indifferent college student. After graduation, he went into real estate. Then Alec sang his song about him. Anyone can grow up to buy America. I will leave who the song is about as an exercise for the reader.

You know Rachael Price from her band Lake Street Dive but that's not her only project. Her duo with Vilray comes from a different place. Vilray writes songs that sound like standards. I was thinking Cole Porter but questioned, "where are the brilliant rhymes?" Two seconds later he rhymed armadillo with pillow. I should not have to tell you anymore; that alone is reason to see them. Rachael's voice is perfectly suited to the music. He has a beautiful voice too. They harmonize. There's substance. They are playing at Rockwood Music Hall Stage 3 three times this month including tonight. I have to see if I can catch them. The problem is money, when you add in the two-drink minimum it's not a cheap night for someone of my limited means.

Hite was weird; from me that's a compliment. I took notes on them, pretty sketchy. Some of the songs were neuromusic! That's the best way of being weird. The leader, sorry I don't know her name, made her uke sound like an electronic instrument on one piece. Their sound was exotic. This was not off the shelf folk.

I started getting edgy about the time when Taylor Ashton's band took the stage. I wanted to make sure to make the last bus to City Island. I checked on Google and to be sure I'd have to leave around 10. I was very good. Even though I loved what they were playing I got up after two songs and started to get ready to leave. I gathered my things. I was able to say goodbye to a few people, Jean, one of the Mosses, and Lily. I didn't wait to the last minute even though I was tracking the bus on my phone. I wanted to make sure I caught it. I did. I made it to the stop with 4 minutes to spare. It was a weekend and the
was not running to Brooklyn but I am not sure if that costs me any time. I went to Jay Street and the weekend construction helped me there as I could take the
, C, or
. I had a nice connection with the
at Bleecker. I had to wait only 4 minutes. You know that if I'm going through this there's a but coming up. Then the train didn't leave. I was sitting in the front car and the operator told me that there was someone on the tracks and they had to shut the power off. She then announced it on the PA. I had about 10 minutes to spare. We waited more than 10 minutes. We finally started moving. To make up lost time it ran express from 42nd Street to 86th. It should have been the entire trip of if they wanted to catch up to schedule. There was a stack of trains lined up behind us some of which could run local.
As we approached Pelham Bay I checked the bus. The last bus was late! I had a chance! That was just the travel gods teasing me. The bus pulled out as my train pulled into the second to the last station. It's time to bite the bullet. When I had a car in Briarwood where parking was difficult I regularly made human sacrifices to the parking gods and was rewarded with good spaces. If I'm going to be on City Island without a car I need to adjust and make human sacrifices to the public transit gods. Is it one set of gods or are their separate ones for bus, subway, and commuter railroad? How about the PATH? I'm a New Yorker so I know that the lives of many people aren't worth as much as good public transit luck. You'll find some every time you ride a bus or subway. But I'm a gentle soul at heart and want to make sure my make my sacrifices as economically as possible. Sustainability is as important in human sacrifice as in anything else. Would it shock you to discover that I love Swift's A Modest Proposal?
I can't leave without saying once again how much I admire Lily, Kaitlyn, and Rachel, for organizing Folk Fights Back and keeping it going. I admire them and I'm jealous. They are doing what I should be doing but right now, I don't have the emotional ability. That's sad as I have useful skills to lend the resistance. Fortunately, they and so many others do. Remember the words of Victor Lazlo in Casablanca: If we stop breathing we die. If we stop fighting the world dies. Don't let the world die. You don't have to do this in a global way. Safe Horizon works just in New York City. They aren't going to change the policies that harm women but they can help individual women in need. They give shelter to abused women and their families. Read about all they do, here, Safe Horizon Homepage. There's a button on top to "get involved." Protesting is vital but so is directly helping those in need under the conditions that prevail before we change the world
I hope I haven't given you whiplash going from my dark humor to my heartfelt admiration. I'll see if I can get the photos I took up soon. See you the next time that Folk Fights Back. It's not just in New York so friends in Toronto, Chicago, Nashville, and other cities can fight back too.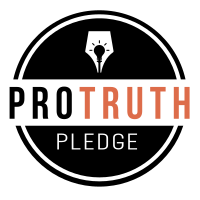 I signed the Pro-Truth Pledge:
please hold me accountable.







Memories: Not that Horrid Song - May 29, 2018
Wise Madness is Now In Session - May 28, 2018
The NFL and the First Amendment - May 27, 2018
On The Road Again - May 26, 2018
Oliver the Three-Eyed Crow - May 25, 2018



creative commons
This work is licensed under a Creative Commons Attribution-Noncommercial-Share Alike 3.0 License.
Horvendile May 15, 2017




Follow on Feedly