I became insane with long intervals of horrible sanity.
Edgar Allen Poe
The trouble with fighting for human freedom is that one spends most of one's time defending scoundrels. For it is against scoundrels that oppressive laws are first aimed, and oppression must be stopped at the beginning if it is to be stopped at all.
- H. L. Mencken
Many people would sooner die than think; In fact, they do so
-Bertrand Russell
What I have been telling you, from alpha to omega, what is the one great thing the sigil taught me — that everything in life is miraculous. For the sigil taught me that it rests within the power of each of us to awaken at will from a dragging nightmare of life made up of unimportant tasks and tedious useless little habits, to see life as it really is, and to rejoice in its exquisite wonderfulness. If the sigil were proved to be the top of a tomato-can, it would not alter that big fact, nor my fixed faith. No Harrowby, the common names we call things by do not matter — except to show how very dull we are ...
-James Branch Cabell
September 23, 2015 - 1:44 a.m.
See I Don't Read Only Dead White Men ... Some Are Just Old
I'm getting more and more upset with myself for starting to write so late. Today my excuse is that I don't know what I'm going to write about. The blog I was writing in my head might be too personal to write in electrons. We'll see. I talked about it a bit with my therapist. Damn, there was something else I said to my therapist that I said I meant to write here and forgot. I remember that, I don't remember what it was. It is really hard not having a brain.
Maybe it was just to have something to write about but I played around seasoning the burger I had for dinner last night. Instead of using ketchup I put it in the plastic container that had the residue of the olive oil and garlic salt I used to coat the potatoes before I roasted them. Then I put steak seasoning, garlic powder, and cayenne pepper on top. That was a very tasty burger.
I finished reading Maskerade. I'm filling in the Discworld books I missed. Now I know who Agnes Nitt aka Perdita X. Nitt is. I've often seen her referred to in other books. I loved the book. If you love opera it's a must read. So it struck me that with Pratchett dead I don't have a favorite living author, Larry Niven perhaps? But it's not like I look forward to new books by him. He might have died already. My interest in him peaked in my 20s. I am looking forward to Doors of Stone, the next and presumed last Kingkiller Chronicle by Patrick Rothfuss but I read only two of his books so it's not the same thing. I'm looking through all my books on Goodreads to see which authors are still alive. I'll give the alphabetical list with a book by each.

Carl Bernstein - All the President's Men

Bill Bryson - In a Sunburned Country

Orson Scott Card - Ender's Game

Richard Dawkins - The Greatest Show on Earth: The Evidence for Evolution

Len Deighton – The Ipcress File

Umberto Eco - The Name of the Rose

Neil Gammon - Neverwhere

David Gerrold - When Harley Was One

William Goldman - The Princess Bride

Guy P. Hamilton - 50 Popular Beliefs That People Think Are True

Douglas R. Hofstadter* - Gödel, Escher, Bach: An Eternal Golden Braid

John R. Horner - Digging Dinosaurs: The Search That Unraveled the Mystery of Baby Dinosaurs

John Irving - The World According to Garp

Olivia Judson - Dr. Tatiana's Sex Advice to All Creation

James Kennedy - The Order of Odd-Fish

Paul Krugman - The Conscience of a Liberal

Christine Lavin* - Cold Pizza for Breakfast: A Mem-wha?

Nicholas Meyer - The Seven-Percent Solution

Ruth S. Noel - The Languages of Tolkien's Middle-Earth

Daniel Pinkwater - 5 Novels: Alan Mendelsohn, the Boy from Mars / Slaves of Spiegel / The Snarkout Boys and the Avocado of Death / The Last Guru / Young Adult Novel

Phillip Pullman - His Dark Materials

Lisa Randall - Knocking on Heaven's Door: How Physics and Scientific Thinking Illuminate the Universe and the Modern World

James Randi - Flim-Flam

Ed Regis - Who Got Einstein's Office? Eccentricity and Genius at the Institute for Advanced Study

Anne Rice - Interview with the Vampire

Spider Robinson – Callahan's Crosstime Saloon

J.K. Rowling - Harry Potter

Charles Savage - Takeover: The Return of the Imperial Presidency and the Subversion of American Democracy

Jeff Sharlet - C Street: The Fundamentalist Threat to American Democracy

Robert Silverberg - Lord Valentine

Neal Stephenson - Cryptonomicon

James D. Watson – The Double Helix

Steven Weinberg - Gravitation and Cosmology: Principles and Applications of the General Theory of Relativity

Tim Wendell - High Heat: The Secret History of the Fastball and the Improbable Search for the Fastest Pitcher of All Time

Ok that took forever to do. So I guess that's all I'm going to write. As you can see I haven't read that many living authors and many of these are very old. An * means I met them. I should have met Neil Gammon but he flaked out on Dragoncon. I still have not forgiven him. And yes I realize there are very few women. But notice that two of them are scientists and there are only six scientists on the list. That's pretty good. I think that's higher than the percentage in the general scientist population. There's more non-fiction than in my total reading. That's because non-fiction goes out of date.

Now to make breakfast. I have a musical doubleheader tonight, the Young Novelists at Rockwood then Rachel Trachtenburg at the Sidewalk Café. Both home games.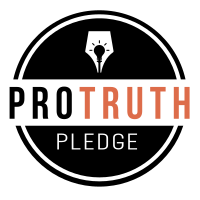 I signed the Pro-Truth Pledge:
please hold me accountable.







Memories: Not that Horrid Song - May 29, 2018
Wise Madness is Now In Session - May 28, 2018
The NFL and the First Amendment - May 27, 2018
On The Road Again - May 26, 2018
Oliver the Three-Eyed Crow - May 25, 2018



creative commons
This work is licensed under a Creative Commons Attribution-Noncommercial-Share Alike 3.0 License.
Horvendile September 23, 2015




Follow on Feedly