I became insane with long intervals of horrible sanity.
Edgar Allen Poe
The trouble with fighting for human freedom is that one spends most of one's time defending scoundrels. For it is against scoundrels that oppressive laws are first aimed, and oppression must be stopped at the beginning if it is to be stopped at all.
- H. L. Mencken
Many people would sooner die than think; In fact, they do so
-Bertrand Russell
What I have been telling you, from alpha to omega, what is the one great thing the sigil taught me โ€" that everything in life is miraculous. For the sigil taught me that it rests within the power of each of us to awaken at will from a dragging nightmare of life made up of unimportant tasks and tedious useless little habits, to see life as it really is, and to rejoice in its exquisite wonderfulness. If the sigil were proved to be the top of a tomato-can, it would not alter that big fact, nor my fixed faith. No Harrowby, the common names we call things by do not matter โ€" except to show how very dull we are ...
-James Branch Cabell
January 10, 2014 - 12:50 a.m.
EXCUSE ME!
I'm doing another nighttime update. I might be quite some time without a computer so updates might be few and far between. We took my computer to Geek squad today and it would take them two to three weeks. I'll try and find someplace local in Brooklyn. I was just told that if it is the motherboard I might as well replace the computer. That's not making me happy.
OK so now I'll fight off the growing anxiety and write about fun things. I came down here for a vacation from anxiety. LORi is very good for that. I'm as sure in my relationship with her as I am with anyone. Each of us knows who we are and what the other expects from us. What's expected is usually silliness. Here's the story of the tagline from the visit. We went shopping at Giant yesterday. That would not in most cases being very exciting. If either of us were alone it would not have been exciting. Together it gave us a guaranteed punchline. We were walking in the parking lot to the store. We stopped for a minute for something or other. We hear behind us a loud and caustic, "EXCUSE ME!" It was a woman pushing a shopping cart who felt that the 40 feet wide lane was too narrow for her cart if we were standing anywhere in it and wanted us to move out of the way. There were no cars to avoid. Nothing else was moving. She could have just moved the cart two feet to the left and gone around us … but didn't. But that's not the kicker. When we were in the store shopping we came to a narrow aisle and someone had their cart sizeways in the aisle totally blocking it. Guess who it was. Yes the same woman. We politely said "excuse me." She did nothing. We said it again and she did move. That was it, since then all we had to say was "Excuse me" in a voice halfway between a Dalek and the IIIIIICE guy at Falcon Ridge and the other one would laugh. It's amazing how often it comes up when you are driving.
Today after Best Buy we went to Pet Smart. Lori needed the help of "a big strong man" to carry the 40 lbs bags of kitty litter. Lori is a CCL (Crazy Cat Lady) with six cats. We couldn't find a big strong man so we had to make do with me.
Tonight we ate home. LORi made great roast chicken and I made Hasselback Potatoes. They look something like this.


You cut the potatoes almost to the bottom and then drizzle olive oil and butter on them then salt them. Then cook them for 40 minutes in the oven. They were delicious. There are lots of variations on it. I'm going to start making these regularly.

Our plans for after dinner were to see Amanda Shires at Milkboy. So we headed out to Ardmore then couldn't find it. I checked to see the address and found that it had moved to Philadelphia. Ugh. Well that was too far so we missed the show. To console ourselves we went to a 50s style diner and had brownie sundaes and coffee. There was a model choo choo gong around over our heads. That was not as good as Amanda but it was fun.

We did not do any of the things we had planned on doing but I had a relaxing few days pretty much free of stress other than the computer. With all my friends and all my going out I hardly have any time just talking to someone I love so this was very much needed. My life is unsettled so I need things and people I can count on.

So what else did we do? We made very man ______ is the name of my _________ tribute band jokes. We discussed etymology. We made fun of ridiculous things people say and do. We tried to pinpoint Lori's position in hell. She's in a deeper hell than me an shares it with Ayn Rand, Robert Heinlein, David Brooks, and Sarah Palin. Below them are Hitler and Stalin. Below those two are two people that can't be named.

Reince Priebus is clearly a wizard from the German version of Hogwarts. No real person would e named that. That's actually true. According to the Social Security Administration not a single person named Reince is in their death registery. There have only be eight people with the last name Priebus.

Here's a question for you. Lori said I was a sinner but even she is not sure that I am. I'll give you an analogous situation to what happened and you tell me if I'm a sinner.

I came up with the brilliant idea that the Chips with Dip and Roosters should take advantage of traveling out of state to commit an epic heist. I gathered them together and told them my scheme. They all looked at me like I'm crazy and said they would never do it … well except for Honor who wanted to know what the take would be. But of course we didn't do anything and was told on no uncertain terms that they wouldn't do such a thing. So am I a sinner? I mean I didn't steal anything. It's like Jimmy Carter lusting in his heart, right? I'm still a good boy, right?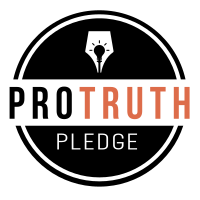 I signed the Pro-Truth Pledge:
please hold me accountable.







Memories: Not that Horrid Song - May 29, 2018
Wise Madness is Now In Session - May 28, 2018
The NFL and the First Amendment - May 27, 2018
On The Road Again - May 26, 2018
Oliver the Three-Eyed Crow - May 25, 2018



creative commons
This work is licensed under a Creative Commons Attribution-Noncommercial-Share Alike 3.0 License.
Horvendile January 10, 2014




Follow on Feedly