I became insane with long intervals of horrible sanity.
Edgar Allen Poe
The trouble with fighting for human freedom is that one spends most of one's time defending scoundrels. For it is against scoundrels that oppressive laws are first aimed, and oppression must be stopped at the beginning if it is to be stopped at all.
- H. L. Mencken
Many people would sooner die than think; In fact, they do so
-Bertrand Russell
What I have been telling you, from alpha to omega, what is the one great thing the sigil taught me — that everything in life is miraculous. For the sigil taught me that it rests within the power of each of us to awaken at will from a dragging nightmare of life made up of unimportant tasks and tedious useless little habits, to see life as it really is, and to rejoice in its exquisite wonderfulness. If the sigil were proved to be the top of a tomato-can, it would not alter that big fact, nor my fixed faith. No Harrowby, the common names we call things by do not matter — except to show how very dull we are ...
-James Branch Cabell
February 21, 2015 - 3:36 p.m.
Mare Erika.
Wow it's late, almost noon and I'm just starting to write. Maybe I should eat first. OK I will. Don't go away. I'm just making a sausage egg and cheese sandwich. I'm back. it was good but I only had English muffins which are too small. I will buy bagels on Monday and have a proper breakfast sandwich.
Wow it's after 2PM and I'm just starting in earnest. Let's see if I can finish this before Carolyn's show, "Songs of the Wild" is over. I'm a loyal listener.
I have not been wasting all my time I edited my photos from last night so this will be an illustrated edition of Wise Madness.
I had a long day yesterday, right? I think so. If sort of feels like more than one day. I'm not sure where the boundaries are. OK I got it straight in my head now. So let's start. It's taken me 155 words to get past the preliminaries.
Yesterday I did things in a weird order, weird for me, not the rest of the world. I ate first thing in the morning then blogged afterward. Do you know that some people don't blog at all? Don't they know that blogging is the most important meal of the day? I did that because I had a lunch date with Erika. We met at Joe Allen's on 46th street. I love that we have "our place." That' where we meet for our irregular lunch dates. What I really love is that the only purpose of the dates is to see each other, to stay in each other's lives. Oh and the food is really good too. Hey it' me, food is important.
I was late. I hate being late, especially in the City. This is not the first time either. Because it involves me changing my routine I don't leave enough room for the unforeseen. I have to stop doing that. Yesterday I just waited forever for the
. Of course I wasn't that late, only ten or fifteen minutes. I unbundled my clothes. The windchill was -10˚F when I left the house so I went into Defcon 3; two pairs of long johns, one silk, one fake silk, my alpaca sweater, and for the first time this year, my Clan Gordon muffler. I was positively toasty.
So know what's nice about talking to Erika? When we ask "how are you?" we mean it. We don't say, "OK." We actually tell the bad with the good. That's too rare. Or is it? Do we really want to go into everyone's problems? Probably not. But we need some people we can do it with. Carey and I used to do that for hours every night, It started on the Frühead.com wall so we called it "walling." It's still how I think of it.
Of course we don't just or even mainly talk about how we are. We talk about all sorts of fun things. You can tell because I had to take my phone out a few times to Google things. Know who the first TV character to use Google as a verb was? it was Willow on Buffy the Vampire Slayer.. That little diversion was pretty much what talking to me is about.
After lunch I walked Erika back to work. Then I walked up to my Post Office Box. Now that I've gotten over my aversion of going to my school I popped in to use the bathroom. It's nice to know of a nice clean bathroom in the neighborhood. I also stopped at my bank to deposit a check. Then I headed back to Brooklyn to go shopping at Pathmark. I haven't been there in a while and I was almost out of many necessities so I bought a lot. There was a lot on sale so I stocked up for the future. I have to put a lot of things in the freezer. I'm set for meat for a while. I still need to pick up milk and eggs. I do that at Trader Joe's.
I haven't done laundry in a long time and I had to do that. Detergent and bleach are two of the things I bought. I forgot to buy one very important thing, nasal strips. I don't' sleep properly without them. I wake up a few times a night with my tongue feeling like the bottom of a bird cage. Remind me to buy it today. But because I was out I didn't sleep well the night before. So when I got home instead of doing laundry I had to nap first. That meant I head to rush with the laundry. I tried to buy nasal strips at Duane Reade when the wash was in but they were out of the ones I use.
After I did the laundry I had to immediately run out to meet Dan at The Living Room. That isn't an easy place for me to get to. It takes two busses or one bus and a 15 minute walk. Google maps said the busses would link up well so I could get their fast. I asked the driver of the B46 where the stop for the B62 was. He said I'd see a sign for the bus stop at Roebling and Broadway. I went there. there was construction going on and no sign. The B62 came right on time and kept going. Ugh. I asked people where the stop was. Nobody knew but one woman said that when she was on the Q59 it stopped at Driggs because of the construction. So that's where I went and there was a sign there saying it was the temporary bus stop for the B62 too. So I'm going to kill someone at the MTA I think this is perfectly justified. How does nobody realize that if you move a bus stop you have to leave a sign saying where you are moving the stop to. And you have to inform the drivers at the connecting busses where it's moved to so they can properly direct passengers. How did they expect anybody to know this?
I then had to wait for the next bus. I waited 15 minutes, yes the time it would have taken me to walk. And that was after I spent all that time looking for the stop.
The Living Room has been open for months without me going there and but now I've gone three times in three weeks. I guess I'm a regular again.
Dan was already there of course but in the bar, not the performance area. We were told that the doors weren't open yet. But then Gene and Isabel came out of the performance space. I have no idea what the woman at the door was talking about. We went back in with them and grabbed what is now my usual table. I've sat there all three times I was there; first row house right. Bah Carolyn's show is over and I haven't even started writing about the show
The Sea the Sea plays around here rarely enough that it's always a special treat when they do. I often write more about their music than I can with most acts. Not only are they great but I can see why they are great. So of course now I'm a bit stumped on what to write new. Well new is a great place to start. They had a lot of new songs. They were quite different than the ones on their last album, Love We Are Love. The older songs have a gentle dreamlike quality. The new ones are … are … are … not dreamlike. They are more percussive. Hey they added a drum, a tom tom. That is new, right? But that wasn't what I meant. It's that they are less lyrical with more dynamic range. Yes that's it. They are not rock music but it's closer to that. They even played electric guitar. But the signature harmonies are still there. When I first heard them I was overwhelmed simply with their sound. Nobody's voices blend better than Chuck and Mira's. Not only that but they express themselves with harmony as well as anyone I know. Their voices dance around each other. One is often a little ahead of the other. It's not about sounding pretty, it's another avenue of expression. There are far too many artists who let that be all that they do. Not them. It's now their songwriting that attracts me more than anything else. There songwriting is like their harmonies, intricate. There is always so much going on. It I filled with levels and hidden structure. Every note and every word is there for a reason.
After they were finished Gene and Isabel went home but Dan I stayed for the next act. I mainly did it to have more time to hang out with Dan. Good thing as the next act was not for me. Every song sounded the same and that one song didn't go anywhere. So I suggested that we leave. I checked the bus times so I wouldn't have to wait in the cold. The temperature was back down to 11˚ and now I didn't have my muffler. But of course you know me. I never make a quick exit. Before the show I told Dan that I love taling about songwriting with Chuck and Mira. Many of my friends are songwriters, Dan is a songwriter, but it's not something that I talk about that frequently with them. Why should they? I love music but I'm still an amateur. But I always can connect with those two, I can so often see what they are trying to do. Maybe it's because their minds are as byzantine as mine and they appreciate that. So somehow a discussion of hats became a discussion of songwriting and Dan got to see exactly what I meant. So I missed the first bus, I didn't want to miss the next one. Google said I had to leave at 12:17. I noticed it was 12:17. I told Dan I had to run. He lives in the same direction I had to walk and we left together. I knew I had to walk quickly. We did till we parted ways. I got to the bus stop less than 30 seconds before the bus. Google Maps knows it's business.
OK it's after three and I've written over 1700 words. I should publish then and finally ger around to showering then putting away the clothes from yesterday's laundry, I'm bad. Most of it is still in the bag.
Wait! Wait! I can't go yet. I never told you what Erika and I had for lunch. I'll be thrown out of my family. I had one of their great burgers and fries. Erika had a brisket sandwich which was served like French dip and homemade potato chips. She wanted to know if I was OK with her dunking her sandwich. I told her of course. That's how I would have eaten it. That's what I'm going to get next time I go. And that led to me talking about the donut dunking scene in It Happened One Night. Dunking is fine. the important thing is knowing how to do it right.
I'm a total idiot. I forgot to post the pictures. Here's a sample.

Chuck gets intense

The finale was off mic and off stage.
Watch the slideshow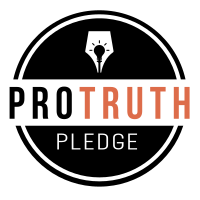 I signed the Pro-Truth Pledge:
please hold me accountable.







Memories: Not that Horrid Song - May 29, 2018
Wise Madness is Now In Session - May 28, 2018
The NFL and the First Amendment - May 27, 2018
On The Road Again - May 26, 2018
Oliver the Three-Eyed Crow - May 25, 2018



creative commons
This work is licensed under a Creative Commons Attribution-Noncommercial-Share Alike 3.0 License.
Horvendile February 21, 2015




Follow on Feedly