I became insane with long intervals of horrible sanity.
Edgar Allen Poe
The trouble with fighting for human freedom is that one spends most of one's time defending scoundrels. For it is against scoundrels that oppressive laws are first aimed, and oppression must be stopped at the beginning if it is to be stopped at all.
- H. L. Mencken
Many people would sooner die than think; In fact, they do so
-Bertrand Russell
What I have been telling you, from alpha to omega, what is the one great thing the sigil taught me — that everything in life is miraculous. For the sigil taught me that it rests within the power of each of us to awaken at will from a dragging nightmare of life made up of unimportant tasks and tedious useless little habits, to see life as it really is, and to rejoice in its exquisite wonderfulness. If the sigil were proved to be the top of a tomato-can, it would not alter that big fact, nor my fixed faith. No Harrowby, the common names we call things by do not matter — except to show how very dull we are ...
-James Branch Cabell
February 26, 2014 - 12:04 p.m.
Why I'm Like Three Little Kittens
OK where do I start? I know where I'm going to finish. Was there anything worth writing about in class? I don't think so. I'll jump to when school was over. I had to stay in my office after class for a great reason Erika was coming up to see me after her work. I did something useful then. I made up the practice test for Finite Math. I was mainly cutting out questions from last year's practice test. That's sad as I was upset at how little ground I covered last year and this semester I covered less. I guess I have to just accept that I have to go very slowly with Finite Math classes. The good thing is that means the test will be short and it will take me less time to grade.
Erika came to my office to observe me web searching for a school project. It was a lot of fun. I didn't ask her how much I could talk about it so I won't give particulars. The entire thing was recorded on Garage Band. See how cool I am. It was supposed to be about half an hour but we had so much fun we went for well over an hour. Web surfing and hanging out with a friend are two of my favorite things. I'm pretty sure I never combined the two. Web surfing is usually what I do because I have no friends around to talk to. When we were done we went out to dinner at Clarke's a relatively new burger place a few blocks away. We didn't have that much time to eat but it was still good. And there's an idiot story. Part of the reason we didn't have much time was that When I got dressed to go out I saw I had a mitten/glove missing. It was one of those great gloves I bought at the holiday market. I went back to my office and it wasn't there. I asked at the front desk lost and found and it wasn't there. The last time I knew I had them was when I went into the other building to teach my afternoon class. My friend Frida was doing security and I asked her if it had been turned in. It hadn't. So I went to check upstairs. And then instead of being an idiot, I was brilliant. I remembered that I brought my coat, the gloves were in my coat pocket, into the bathroom after class and that was the first place I looked. And there it was on the floor! Woohoo.
But that's not the best part. A few months ago I saw Erika and we found we had the same mitten/gloves. As we were walking to the other building she told me that she had another pair that were too big for her and that she'd give them to me if she could find them. When we discussed how she'd get them to me I said we could meet for lunch. She works only two thirds of a mile from me. We then said even if I found my glove or she can't find hers we should still meet. We always say we should see each other more And now we will
When we went to leave after I found my glove we saw this sign posted by the elevator.
My school is a hub for the slave trade? Call me old-fashioned but I don't think that's right. Maybe I should have called the police.
After dinner I had to race down to Rockwood Music Hall to see Jean Rohe. Unfortunately Erika couldn't make it. When I say race I mean race. I needed perfect train timing to get there on time. I had perfect train timing. When I walked in the place was packed. The show was on stage two and I saw people were in the Statler and Waldorf seats. In fact people were in every seat. I had to find a corner to put my coat and bag. then I went to stand and watch the show right behind the tables. After one song the people at one table left. That's so inconsiderate. If you aren't going to stay and the place is crowded you should let other people coming for the next show sit. They actually were more inconsiderate than that. Two of them went to the bathroom and left their stuff on the seats till they came back.

Ilusha and Jean

It's sad that I don't know the names of most of the band.
Many of the people there were obviously not there to see Jean. I don't know if they saw someone before she came on or if they were just there to drink. After I sat down they were still talking. Then Jean did something that should make her a hero to all musicians and music lovers. She said, "If you want to talk loudly you can go through those doors into the back room and talk. You can talk everywhere, don't do it here." People applauded including me. It worked. The drinking crowd left and the people left were the listeners. Oh and Jean should be a hero to all musicians and music lovers without doing that. She makes great music and that makes her a hero to me. Should I say heroine? In this context I don't think so. Why use gender dependent forms where gender has no bearing. I think the only place I feel comfortable with heroine is in discussing a hero and heroine of a story.
But back to Jean. This was a full End of the World Show band show. I don't know how many times I've seen them but I am far from my satiation point. She announced this was their last show for a while. I'm going to have to find Jean Rohe methadone or go through withdrawal
She even did a few new songs. Her album just came out in November. So this is fast to have new songs. She just can't hold them back. That's great for us. Have I run out of praise for Jean? I think that all that's left is that I wish I could come up with some more. Well a picture is worth 10,000 words so I'll show you more pictures.

I know Liam Robinson's name!
After the show I found my coat and bag still safe in the corner. Then I went to say hi to Jean. I was happy to see that people who had not seen her before stayed and loved her. It's so much fun hearing people excited about something that excites you. There were so many people that I just gave her a quick hug a hello and a goodbye. I could have stayed around for the crowd to thin but it has been a long day and I wanted to head home.
I was tired when I got home but as Tobey Maguire said at the end of Pleasantville "It was a good day." I think I might have actually turned a corner. I'm coming out of the funk I've been in the last two months. It's not so much that my circumstances have improved but I'm getting used to them. We're more sensitive to the changes in our status than the absolute level. Things aren't getting worse. There's more to it than that though. And I realize I can't say much about it. I am less insecure about something than I was before and that makes a huge difference. I've had two good days in a row. There's nothing on my agenda today other than laundry so this will not be up there with them but I can listen to music, watch something on Amazon Prime, and maybe even read. I'm almost done with The Name of the Wind. Kvothe is still a college student but he finally became a hero. I'll also feed myself well. Cajun chicken is on the dinner menu. I'm not sure what I'll have with it I am thinking Hasselback potato. I'll see if I can get some work done on writing the practice precalculus test. That might mean going to school to get my text book. I'll see what I have on my computer here first. Now I'm off to breakfast. I'm keeping it simple poached eggs with Taylor ham.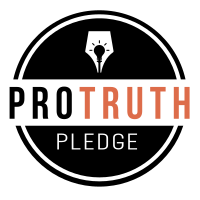 I signed the Pro-Truth Pledge:
please hold me accountable.







Memories: Not that Horrid Song - May 29, 2018
Wise Madness is Now In Session - May 28, 2018
The NFL and the First Amendment - May 27, 2018
On The Road Again - May 26, 2018
Oliver the Three-Eyed Crow - May 25, 2018



creative commons
This work is licensed under a Creative Commons Attribution-Noncommercial-Share Alike 3.0 License.
Horvendile February 26, 2014




Follow on Feedly