I became insane with long intervals of horrible sanity.
Edgar Allen Poe
The trouble with fighting for human freedom is that one spends most of one's time defending scoundrels. For it is against scoundrels that oppressive laws are first aimed, and oppression must be stopped at the beginning if it is to be stopped at all.
- H. L. Mencken
Many people would sooner die than think; In fact, they do so
-Bertrand Russell
What I have been telling you, from alpha to omega, what is the one great thing the sigil taught me — that everything in life is miraculous. For the sigil taught me that it rests within the power of each of us to awaken at will from a dragging nightmare of life made up of unimportant tasks and tedious useless little habits, to see life as it really is, and to rejoice in its exquisite wonderfulness. If the sigil were proved to be the top of a tomato-can, it would not alter that big fact, nor my fixed faith. No Harrowby, the common names we call things by do not matter — except to show how very dull we are ...
-James Branch Cabell
October 23, 2017 - 12:06 p.m.
Peace with Honor or May the Schwartz be with You
I'm going to spring right in action without my usual preliminaries. Other than this paragraph. You wouldn't believe it was me if I didn't bury the lede.
On Friday night I was supposed to see Malcolm Holcolme at Spiral Sounds. On Thursday I realized that there was no way I'd have enough energy to go; I was too sleep deprived to go to WFUV at 6 AM then to Therapy in Harrison, then go all the way to Jersey City and get home after midnight at the end of a pledge drive. Instead I came home after therapy, took it easy, and slept ten and a half hours. People think I have unlimited energy, I don't.
On Saturday I did trek out to Teaneck New Jersey to see Eric Schwartz and Honor Finnegan at Ethical Brew run by my friends Perry and Beth. There is no way I could miss that, especially as I was doing the merch. Eric was the first performer ever scheduled to play the Budgiedome. People had played before, but they were walk-ons. He might be the second person I did merch for too, I think Da Vinci's Notebook was the first. We go way back. Honor doesn't go back as far but I've seen most of her shows in New York, done her marched, and road tripped to Falcon Ridge with her. It took me three hours to get there but it was still a home game. It should have taken only two hours, but the bus was caught in bad traffic and the A train was not running so I missed my Jersey Transit bus to Teaneck and the next one came an hour later. I still arrived before doors.
As I was walking from the bus stop I saw two people waiting to cross the same street I needed to cross. It was Melissa and Yoram! I wasn't too surprised as Melissa is also a huge Eric Schwartz fan, we've seen him together god knows how many times. It was also Yoram's birthday. They had discussed the probability of me being at the show and said 95% till they saw that Honor was on the bill too which raised it to 99%. I told them it was 101%. Don't call the math police, that's a joke. Make that 105%, Eric announced that he might be retiring from performing so this might have been my last chance to see him. Again, that was a joke. I know a probability can't be greater than 100%. Give a guy a break, I'm trying to be funny and make a point. It's called hyperbole. I hear the sirens, somebody called the math police. Thanks a lot.
Melissa and Yoram were the only ones from our old crowd there. That was disappointing. Was Barbara the only other person there I knew? It could be, or I can be having brain freeze.
Honor had a new accompanist, Yuri. He was great. Sadly, I had to run to the bathroom during her set and missed a new song. Yes, Honor has new songs. She has great new songs. I don't get a world where Honor isn't a star or at least Folk Famous.
Eric was his usual hilarious self. I did my usual heckling. He is also the second musician that I heckled, after DVN. They did gigs together, it's the vibe. Eric was backed by Jagoda on shuitar. Word does not like shuitar. Neither does Eric, he thinks the u shouldn't be there. I love the shuitar, it's the only instrument that's also a laugh line. It works very well as a percussion section. Eric and Jagoda work well too. They have the weirdo-Jew connection thing going on. Not that has anything to do with me working well with my heckling. Nobody ever called me a weirdo Jew other than everyone. To be fair Carey called me a weird looking Jewish old man.
Eric had some great new political songs. He's retiring during a golden age of political satire. Things are so scary you have to laugh about them to keep sane. Eric was a bit less offensive than usual, I said "penis" more than he did. He said it, more than once, but we grade Eric on a curve.
I was a bit worried coming home, I didn't know how often the bus ran or how late. I was saved by Honor. She had rented a car to get there and drove me back to Manhattan where I proceeded to screw up my trip home. First, I went to the A train. I discovered that it wasn't something temporary on the way in that it wasn't running all weekend. Rather than take the shuttle bus I walked over to the 1 train. There was a ridiculously long wait. I was reading the Times on my phone and missed my stop. I had to get off two stops past and wait for a train back downtown. That meant I missed the last BX12 SBS bus and had to take the local home. I spent far more time traveling than I did hearing music, but it was worth it. Perry, you did a great job pairing Honor with Eric.
I went out and saw another great show last night, Emily Elbert. I'm going to hold off writing about her till tomorrow. I was going to share some stories about volunteering at WFUV all week, but I don't remember them anymore. I know that Lori not LORi was mean to me but that's not news. Oh, I remember something. I was sitting in the phone room with my back to reception; Jim said, who's that? I turned around, it was Rebecca Loebe! She was there to record a session with John Platt. I had missed her on Sunday because I was volunteering during John's show. This way I got to at least hang out with her and get hugs. We had a great discussion of Little Shop of Horrors and Broadway Musicals. She's my people. I am an idiot. I should have watched her session from the control room. Maybe I was just so virtuous that I didn't want to be remiss in my supervising duties. No, I'm an idiot.
Tomorrow I'll tell you about Emily Elbert, let you know all the new music I picked up, and then I'll be all caught up. I wish I could stay home today but I have to pick up mail and go shopping. Tomorrow I am going to not move from the couch. It's important to set goals.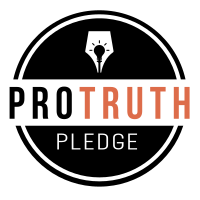 I signed the Pro-Truth Pledge:
please hold me accountable.







Memories: Not that Horrid Song - May 29, 2018
Wise Madness is Now In Session - May 28, 2018
The NFL and the First Amendment - May 27, 2018
On The Road Again - May 26, 2018
Oliver the Three-Eyed Crow - May 25, 2018



creative commons
This work is licensed under a Creative Commons Attribution-Noncommercial-Share Alike 3.0 License.
Horvendile October 23, 2017




Follow on Feedly