I became insane with long intervals of horrible sanity.
Edgar Allen Poe
The trouble with fighting for human freedom is that one spends most of one's time defending scoundrels. For it is against scoundrels that oppressive laws are first aimed, and oppression must be stopped at the beginning if it is to be stopped at all.
- H. L. Mencken
Many people would sooner die than think; In fact, they do so
-Bertrand Russell
What I have been telling you, from alpha to omega, what is the one great thing the sigil taught me — that everything in life is miraculous. For the sigil taught me that it rests within the power of each of us to awaken at will from a dragging nightmare of life made up of unimportant tasks and tedious useless little habits, to see life as it really is, and to rejoice in its exquisite wonderfulness. If the sigil were proved to be the top of a tomato-can, it would not alter that big fact, nor my fixed faith. No Harrowby, the common names we call things by do not matter — except to show how very dull we are ...
-James Branch Cabell
March 19, 2018 - 11:10 a.m.
Mercury Meets Fitzgerald
Good news, I did something worth writing about last night; I saw Emily Elbert at Rockwood Music Hall. Now that I gave the lede I can let the rest of the entry go through my usual ramble.
I finally slept through the night but then woke up an hour early; once again I'm tired. This is becoming a sleep diary. If I ever go to a sleep clinic this will be useful. I'm not going to a sleep clinic. I sleep well because I have a clean conscience. My mother told me that the only reason I had trouble sleeping was a guilty conscience. My mother was Jewish and fulfilled her duties well. If you bite your tongue, it's because you told a lie to your mother. I took a micronap, I missed a few songs on WFUV and that will be enough for me to write this without coffee.
I had a lot of options on what to do last night, I was torn. I wanted to see Cosy Sheridan at Kathryn's House Concerts, as much to see Kathryn as Cosy. Richard Barone gave one of his Greenwich Village shows and I haven't seen one since the first series at the library. I just couldn't bring myself to miss Emily, she's that good.
On the way down there, I finally did something that's been on my list for months, I bought light bulbs. None of the bulbs on my floor are bright enough. I might even be able to read a book with better light. I discovered that there's a Home Depot on 59th street and 3rd Ave, just a block from the subway. I got 100 W equivalent daylight bulbs. Then I walked back to he subway and headed down to Rockwood. This costs me very little extra time. It's easier that the Home Depot in the Bronx just a few miles from me, it's near the Aldi I go to. That takes me 45 minutes go get to and involves a lot of walking. I never want to go when I'm weighed down with groceries from Aldi.
I got to Rockwood 3 six minutes before doors were supposed to open. You go to anything, but the first Rockwood show of the night and doors will be likely be late. I could have bluffed my way down early, but I resisted. The people in front of me on the line know Emily from childhood; I didn't feel comfortable claiming privilege to get down before them. I still got my usual seat; The table still doesn't have my name ingrained on it. I'm going to have to talk to them about that. It would throw the universe off if I didn't get that seat.
I've known Emily for 11 years since he was 18. Back then she was folkie barefoot girl with acoustic guitar. She wasn't just another sensitive girl with a guitar, she was a really good sensitive girl with a guitar. She had a Budgiedome invite from day one. One year she was camping with Camp Steeple. That's Joe and Emily's camp. Different Emily; they are my twice a year family that I spend Thanksgiving with. It rained heavy and often that year and when every anyone canceled we'd walk across the road and ask Emily to play. She's an official Friend of the Budgiedome. She was a student at Berklee then. When she graduated she traveled around the world. First time I saw her after that I realized that somewhere in her travels she met the devil at the crossroads and made the Robert Johnson deal. Since then she's been in the pantheon. She must be a great actress, she sold her soul yet comes across as one of the sweetest people on earth. Seeing her smile makes me feel good.
She is no longer a folkie. If forced to classify her I'd file her under jazz; jazz with a lot of folk and rock influence, but not fusion. She's a great singer but in an unusual way. Most people, especially women, we think of as great singers, are lyrical. Emily uses her voice as an instrument, like Charlie Parker on sax. She sounds nothing like them but the singers I compare her to are Freddie Mercury and Ella Fitzgerald. They don't sound anything alike but figure out what they have in common, Emily has that too. It's singing with all sorts of flourishes and rapid changes.
She's also moved from acoustic guitar to electric. I think I was at her first electric show. She did use a nylon string acoustic for a few songs last night, but she was joined by other musicians when she did. This was a solo show but as she said she loves the hang in New York. There are so many musicians here that can just jump in and join her. I tried using that as a selling point, but she is not moving to New York. She just needs to play here more often.
I thought I knew no one in the audience but as I was leaving I saw Hannah Read; she just played John Platt's On Your Radar, Tuesday. I didn't know she knew Emily, she said she knew her 11 years. It then hit me, Of course, they both went to Berklee! Turns out she has played fiddle with Emily in New York. One of these days we have to figure out how many times I saw Hannah before I met her. She travels in my circles.
After the show I did what I usually do, walked over to 99¢ Fresh Pizza and then to the subway. I have a busy day tomorrow, a musical triple header on three different stages. I also need to go to my PO Box and buy eggs. If I hadn't just missed the bus I would have bought the eggs yesterday. The question is, do I venture into the City just to get my mail today? I think I will. I have nothing on my agenda till Friday. I have a dilemma. I have therapy in Westchester on Fridays. It's also the one special On Your Radar in Port Washington. It will take me two and a half hours to get there. I think I'm going to have to skip this one. I hate doing that. Fred, you better get some pictures for me to post. Now to eat and get that coffee.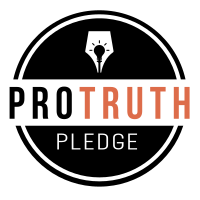 I signed the Pro-Truth Pledge:
please hold me accountable.







Memories: Not that Horrid Song - May 29, 2018
Wise Madness is Now In Session - May 28, 2018
The NFL and the First Amendment - May 27, 2018
On The Road Again - May 26, 2018
Oliver the Three-Eyed Crow - May 25, 2018



creative commons
This work is licensed under a Creative Commons Attribution-Noncommercial-Share Alike 3.0 License.
Horvendile March 19, 2018




Follow on Feedly