I became insane with long intervals of horrible sanity.
Edgar Allen Poe
The trouble with fighting for human freedom is that one spends most of one's time defending scoundrels. For it is against scoundrels that oppressive laws are first aimed, and oppression must be stopped at the beginning if it is to be stopped at all.
- H. L. Mencken
Many people would sooner die than think; In fact, they do so
-Bertrand Russell
What I have been telling you, from alpha to omega, what is the one great thing the sigil taught me — that everything in life is miraculous. For the sigil taught me that it rests within the power of each of us to awaken at will from a dragging nightmare of life made up of unimportant tasks and tedious useless little habits, to see life as it really is, and to rejoice in its exquisite wonderfulness. If the sigil were proved to be the top of a tomato-can, it would not alter that big fact, nor my fixed faith. No Harrowby, the common names we call things by do not matter — except to show how very dull we are ...
-James Branch Cabell
June 20, 2016 - 7:24 p.m.
Folk in the East
I think I'm awake enough to start writing. The test will be if I'm awake enough to finish. Why I'm sleepy is what I'll write about.
Last night I went to the East Village Folk Festival. The performers were; Malcolm Holcombe, Greg Trooper, Diana Jones
David Massengill, Paul Sachs, Amy Allison, Sandy Bell, and Alan Kaufman. Karen Dahlstrom, Katherine Etzel, and Jen McDearman from Bobtown backed up Alan. It was produced by Alan and Kathryn aka Kay. David, Paul, and the Bobtown girls have all played the Budgiedome. Greg, Diana, and Paul have done John Platt's On Your Radar. There were a lot of my people there. Kathryn asked me to do merch so of course I did.
The first challenge was getting off City Island. I used the MTA Bus Times website to time getting to the bus stop. I leave here when the bus leaves from the end of the line. I got to the stop right when the bus should have been arriving. There were a ton of people at the stop so I knew I didn't miss it. And the bus didn't come. I checked the website. The bus that had been on the way had disappeared. Another was supposed to leave the end of the line 10 minutes later. It didn't. it disappeared as it got to the end of the line. Then the closest bus was miles away. The end of City Island was eating buses. A fire truck came from that end of the Island, we guessed that wasn't a coincidence. Finally, more than half an hour after I got there a bus arrived. It was packed. We were able to crowd on but that was it. There was no more room. Well there was if people had moved a little more towards the middle but they wouldn't. Even if they had it would have meant just a few more people could fit or the rest of us would be more comfortable.
After we got on the bus didn't make other stops as nobody could get on. That is till we reached the stop in the middle of Pelham Bay Park when it stopped. The bus driver started speaking loudly to a guy at the stop. It sounded like he was shouting that he couldn't get on the bus but I don't know because it was all in Spanish. Thing is, why did he stop? Nobody got off or on.
I finally made it to the subway. That ride was slow too. So much for my plan to go to Crif Dog for dinner. I grabbed 99¢ pizza and ate it while I walked to the theater. It was at Theater 80 on St. Mark's Place.
I love that nobody tried to stop me. I just walked right in past the box office and into the theater. I looked like I belonged. I saw Diana, talked to her a bit and asked her where Kathryn was. She didn't know but I eventually found her. Then I went to the merch table to await the artists and their merch. Diana was first of course as she knew what I was there for. There were eight artists and all but Alan had merch. Each one did not get a lot of room. I used the table space efficiently. I had envelopes with their names on it to keep their money in. What I didn't have was a bank. Only a few of them gave me change to start with. That led to me being creative. I knew who had change and when someone bought from someone else I'd exchange the $20 for change in whatever envelop had it. Then I'd put the price of the CD in the envelope and give the change to the customer. Things got hair when people would buy CDs from multiple artists and I had to divvy it up correctly without starting with exact change for any one artist. I somehow managed.
The people I'm staying with, let's call them Jane and Bernie, went to the show. By coincidence they sat right near me and the seat next to them was open so I sat with them. That worked out nice. They were joined by Norma who I have known longer than I know them. Erika and Arthur were there too. I was surprised there weren't more people I know as so many of the crowd were in my crowd. The only ones I didn't know were Amy, Sandy, and Malcolm.
The show was great. I knew it would be. Kathryn has exquisite taste. The first set was Amy, David, Alan, Sandy, and Paul. I think I got the order right. Maybe not. The second set was Diana, Greg, then Malcolm. Now I know the all of them.
I'm not going to take the time to write about each artist but I want to talk about one song by Diana. She did it a Capella. So here's the thing, there were times it took me by surprise. It's a feeling I'd usually get from an unusual chord change, or at least that's what I'd credit it to, but this was just her voice. I don't know what she did but I liked it. Unpredictability is a good thing in a song.
I had two marketing tactics I liked. Paul finished with his song Jesus Candle. He gives out matches with his info on the matchbook instead of cards. I told people, take one to light your Jesus candle.
David came up with the other. He writes these tiny story illustrated story books. Each is handmade, they are original works of art. Then he sells them for only $10 which comes to so far below minimum wage it isn't funny. He said, they cost only $10 but once he's dead their price will go up at least 10 times. So that's what I told people. They are investment.
After the show Jane and Bernie went for pizza. I already had so I just had a coke. Then I got to be driven home. That's good as it would have taken me forever on public transportation. The show ran quite a bit long. Then came the fun part. So you know how I couldn't get off City Island? I also couldn't get off Manhattan Island. We misplaced the car. It wasn't me but I've certainly done it more than once. It was one block east of where Bernie thought he left it and we started walking west. We went two avenue blocks before we turned back. It cost us between 15 and 20 minutes.
I of course couldn't go right to bed when we got home as I had to post the links to my blogs from 5, 10, and 15 years ago. I didn't get to sleep till after 1 AM and had to be up at 6:50. I woke up at 6:00 so I didn't get much sleep.
Today I went to DSS. I got out early enough that I asked Carolann if she wanted to meet for Coffee. She said yes and suggested the Hungry Ghost. I didn't know the place but she said take the Q train to 7th avenue and it was near there. I looked it up on google maps. I got to the Hungry Ghost. She wasn't there. I texted her. I didn't hear back. Finally, she got back to me. She had left her phone at home. There's more than one Hungry Ghost and I went to the wrong one as I missed her saying the cross street in her text. I'm an idiot. Actually that was anxiety. It hits me weird sometimes and I had trouble going back and looking at her original text. Don't ask me why, I don't know.
I made the best of it and went back to my old neighborhood, Fort Greene. I was only there three months but that still feels like home. It was my favorite place to live. I went to the Habana and had a Cuban sandwich. It was so good. I loved that being two blocks from my house. Then I went to "My Stop & Shop" and picked up generic Zyrtec and Breathe Right Strips. My allergies are acting up something fierce.
Now I'm going to watch Game of Thrones as I obviously missed it yesterday.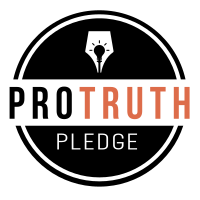 I signed the Pro-Truth Pledge:
please hold me accountable.







Memories: Not that Horrid Song - May 29, 2018
Wise Madness is Now In Session - May 28, 2018
The NFL and the First Amendment - May 27, 2018
On The Road Again - May 26, 2018
Oliver the Three-Eyed Crow - May 25, 2018



creative commons
This work is licensed under a Creative Commons Attribution-Noncommercial-Share Alike 3.0 License.
Horvendile June 20, 2016




Follow on Feedly