I became insane with long intervals of horrible sanity.
Edgar Allen Poe
The trouble with fighting for human freedom is that one spends most of one's time defending scoundrels. For it is against scoundrels that oppressive laws are first aimed, and oppression must be stopped at the beginning if it is to be stopped at all.
- H. L. Mencken
Many people would sooner die than think; In fact, they do so
-Bertrand Russell
What I have been telling you, from alpha to omega, what is the one great thing the sigil taught me — that everything in life is miraculous. For the sigil taught me that it rests within the power of each of us to awaken at will from a dragging nightmare of life made up of unimportant tasks and tedious useless little habits, to see life as it really is, and to rejoice in its exquisite wonderfulness. If the sigil were proved to be the top of a tomato-can, it would not alter that big fact, nor my fixed faith. No Harrowby, the common names we call things by do not matter — except to show how very dull we are ...
-James Branch Cabell
May 29, 2017 - 10:37 a.m.
Dylan and Warwick, not Dionne
It's 9:26 and I'm writing! One of these days I'll get back in the habit of writing early. For years I blogged before I went to sleep; sometimes that meant getting home at 1 AM and writing. I can't even imagine that now.
Last night I revisited an old tradition, going to the Warwick Valley Winery Bob Dylan Festival. When I had a car, I did it every year. Usually I marched for The Kennedys; one year I marched for everybody. Yesterday it was just the Kennedys. The reason I could go is because Jane and Bernie went, they go every year.
We had great timing and arrived shortly before the first performer. Jane and Bernie set up at the top of the hill I went down to the bottom right in front of the stage. You might remember that yesterday I said I'd get my stadium seat and festival blanket ready so I wouldn't forget them. I was very good and packed the blanket, sun block, a rain poncho, and a windbreaker in my bag, grabbed my seat and took it downstairs. I remembered to make hard-boiled eggs the night before and I made myself a peanut butter sandwich before I left. I was on top of everything. Well, almost. When I got there, I realized that my stadium seat was back at the apartment. I put it down when i made the sandwich and left it there. Arrgghh. It isn't easy being an idiot.
I'm made of sterner stuff and can survive first world problems. I put that behind me and went in search of Pete and Maura. I quickly found Pete but Maura does all the merch duties. We walked all around looking for her and she was nowhere to be found. I didn't ask her late but I suspect she was beamed up to the spaceship and was using it as a green room.
I went back to my blanket and made the best of it. I used the poncho and windbreaker as pillows and lay down. That's how I watched the first act. When he was done I went in search of Maura again. I saw someone with a beautifully laid out merch table off to the side. She was selling for E'lissa Jones. I talked shop with the woman and she pointed out there was another table, off on the path to the winery building, that was there for merch. She suggested I bring it over by the stage. I did. Then I found Pete and Maura by their car and set up the merch on the table. I even had a folding chair.
I had seen E'lissa back when I was a regular at the festival and loved her. I friended her on Facebook. She is from the Hudson Valley but in all these years I have never heard of her doing a gig in the City. That's a shame. She's even better than I remember her. The festival celebrates Dylan and for the most part the artists do covers of his songs. She does covers the way they are supposed to be done, she transforms them. She's a brilliant violinist with a powerful expressive voice. She has a kickass band. She made Dylan rock. There was a dance party. You wouldn't think of Dylan as dance party material but he can be. Some of the songs she did were his rockers, others she transformed into rockers. She pumped the energy level up to 11. The crowd loved it. I asked for one of her albums. I'm going to give it to John Platt and sell him on booking her for John Platt's On Your Radar. I'll play her myself on WFDU.
E'lissa was followed by Rod MacDonald. He kept up the dance party. His band was The Kennedys, Mark Dann, E'lissa on violin, and a drummer of unknown origin. Rod is known as a folkie but this was a rock concert. When E'lissa played the violin part on Hurricane the energy cranked up even higher.
The Kennedys of course kept it up. They played deeper cuts than the others. They had the same band as Rod. It wasn't Dylan but they took advantage of the full band and did the psychedelic rock version of The Cuckoo that they had done with the Strangelings. This is how a festival should be, the three acts, E'lissa, Rod, and the Kennedys, collaborating to create something you can't see anywhere else.
After their set, I sold merch and answered questions. Then I had to go to the bathroom. That took longer than I planned as there is just one bathroom for the men. Then I went in search of Bernie and Jane. I went to where they set up and they were gone! I knew they wouldn't leave without me but I had to find them. I asked the people sitting nearby and was told they had just left. I checked to see if they had come down to my table. They hadn't. They are friends with Rod and thought they might be with him. I checked back stage and they weren't there. I finally found Jane talking to Rod. He was easier to spot as he's tall and had lots of hair. Jane and Bernie had bought wine and had moved over to near the winery.
There was one more act and he was performing while I was searching. I am sorry but I forgot his name, he is Paul Simon's electric guitar player. He is an incredible musician but an odd choice for this festival, he didn't do any Dylan. Bernie and Jane were ready to leave. I just had to find Pete and Maura and give them the merch money. I'll leave the merch out but never the cash. I found Pete backstage and gave it to him. Then I ran into Maura back at the winery building. I told her to make sure that Pete doesn't spend the money on booze and women. I'm terrible. I waited with Bernie while Jane went to get the car. Then I realized I didn't have the shopping back where I had brought my food, the eggs and peanut butter. I had left it back at the merch table; it was still there. Not bad, I didn't leave anything at the festival. I did do one stupid thing. It was cloudy all day but the sun sort of peeped out a little before 3 o'clock. I didn't apply my sun block. I got a tiny bit burned. I don't feel anything now so no big deal. The allergic reaction I had to something there was worse. Maybe I didn't even get sunburned and it was just the allergy making my skin sensitive.
I pigged out at home. Jane and Bernie went to a party in the neighborhood. I finished off the ice cream in the house, there was not a lot. When they came back from the party they brought a bit slice of fantastic chocolate cake for me. I ate it all. It was the most beautiful chocolate cake. It made me want to call a missile strike on Syria. Then I made dinner. Yes, I had a double dessert before dinner. Don't judge. It's a holiday. Did I mention that the cake was really good?
Now for breakfast. I am going to resist telling you what I'm making. As I haven't decided that does not take a lot of willpower.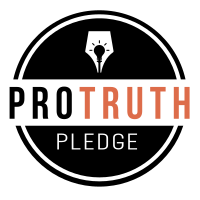 I signed the Pro-Truth Pledge:
please hold me accountable.







Memories: Not that Horrid Song - May 29, 2018
Wise Madness is Now In Session - May 28, 2018
The NFL and the First Amendment - May 27, 2018
On The Road Again - May 26, 2018
Oliver the Three-Eyed Crow - May 25, 2018



creative commons
This work is licensed under a Creative Commons Attribution-Noncommercial-Share Alike 3.0 License.
Horvendile May 29, 2017




Follow on Feedly