I became insane with long intervals of horrible sanity.
Edgar Allen Poe
The trouble with fighting for human freedom is that one spends most of one's time defending scoundrels. For it is against scoundrels that oppressive laws are first aimed, and oppression must be stopped at the beginning if it is to be stopped at all.
- H. L. Mencken
Many people would sooner die than think; In fact, they do so
-Bertrand Russell
What I have been telling you, from alpha to omega, what is the one great thing the sigil taught me — that everything in life is miraculous. For the sigil taught me that it rests within the power of each of us to awaken at will from a dragging nightmare of life made up of unimportant tasks and tedious useless little habits, to see life as it really is, and to rejoice in its exquisite wonderfulness. If the sigil were proved to be the top of a tomato-can, it would not alter that big fact, nor my fixed faith. No Harrowby, the common names we call things by do not matter — except to show how very dull we are ...
-James Branch Cabell
April 06, 2007 - 12:08 p.m.
The reports of my death are greatly exaggerated
Does anybody notice when I miss a day posting? I'd like to feel that I'm letting you down. That just sounds wrong doesn't it? How about I want to think that you are disappointed that I didn't update but that you understand that these things happen as long as I don't make a habit of it? Yes that sounds good.
So anyway I'm not dead and not even sick. I just got up late yesterday and didn't have time to update before school.
So what has happened since my last update? Well I went to the Knick game with Alan on Wednesday. The Knicks lost. Not much of a surprise even though they were playing a bad team, Philadelphia. I won't the prediction game. I have not only clinched the season title I dominated. I am up 10-5 with one game to go. I haven't beaten Alan in years so I needed a convincing victory.
Someone asked me in class when the mid-term was. I told them in the beginning of the semester there is no midterm. I handed out a course outline that stated that there are three tests and a final and no midterm. I reiterated several times that there would be no midterm. I told them that despite my frequently telling them that there would be no midterm I'd be asked when the midterm was. Yes students are consistent; they don't listen.
The people that make up problems in math textbooks are often idiots. They give problems that take forever to do and not because of what is trying to be taught but because of pointless algebraic manipulations. I don't know any teacher that doesn't recognize the difference, why can't the textbook writers get that? I had one problem I had to abandon because after working on it for ten minutes I couldn't see the light at the end of the tunnel. I assured the class I would never give them a question like that.
One of my students has missed a great deal of the class because of illness. She is doing terribly. She is not a strong in math and couldn't afford to miss the time. She was in my class last semester and is one of my favorite students. She works hard, asks questions, and never gives me a hard time. I told her that I think she should drop the class but she can't because of financial aid rules. I told her that if she came to my office I'd help her catch up. She was so surprised. She said that most teachers don't care. That just isn't true. Every teacher I know cares. You can't be afraid of approaching your professor with a problem. He or she will more often that not be glad to help. I won't give someone a higher grade than he or she earned. I won't excuse not doing work; but I am always willing to take the time to teach.
Do you know what I haven't written about yet? The baseball season started. Sunday was Opening Day! The best day of the year. I turned on the TV when I returned from driving Lena home and the Met game was about to start. They are now 3-0. Maybe they'll go through the season undefeated. It is the beginning of the season; anything is still possible.
I was very critical of the Mets' off-season moves. They made no significant additions. Adding 40-year-old Moises Alou is not a good move for a team that is already old. They can't expect Jose Valentin to have another career year at second base. Most important of all they finished last season without a healthy pitching staff and did nothing to remedy that situation. Their two top pitchers are both ancient and can't be counted on. Yet despite that I'm still guardedly optimistic. They have three young pitchers with great promise at the back of the rotation. If two of the develop they will be just find. My favorite Oliver Perez, is going tonight. I won't be able to watch the game but I'll be there in spirit.
My fantasy baseball league draft is Saturday. I have been incredibly remiss in preparing for it. I spent all my free time yesterday doing what I could to catch up. I have some more research that I have to do today. The one good thing I did was get Chris to substitute for Ira on draft day. Ira is an original member of the league and can't make the draft this year. Our league was founded in 1989 and is still going strong. That is pretty impressive.
I had a strange experience the other day. I was feeling a bit down for a while. Then for reasons I don't remember I started thinking about what I'd write here if I found out that I was dying. Now that sounds really morbid. The funny thing is that it cheered me up. Not because I am looking forward to dying but because it got me think about my life in a positive light. There are things about myself that I hate. I have huge flaws. Despite that; when it comes down to I like myself and that's comforting. It is tempting to write the entry about my having six months to live now but then I'd have nothing to look forward to if I ever got the bad news. So don't get nervous. I am not dying. I still plan on having a 100th birthday party.
Tonight I'm off to see Legally Blonde: The Musical with Carey. Oddly enough I saw the film Legally Blonde the film for the first time last night.
Tomorrow after the draft I am once again driving up to Connecticut. This time to see The Strangelings; the quartet made up of Pete and Maura Kennedys and Chris and Meredith Thompson. I see fun in my future.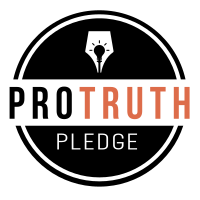 I signed the Pro-Truth Pledge:
please hold me accountable.







Memories: Not that Horrid Song - May 29, 2018
Wise Madness is Now In Session - May 28, 2018
The NFL and the First Amendment - May 27, 2018
On The Road Again - May 26, 2018
Oliver the Three-Eyed Crow - May 25, 2018



creative commons
This work is licensed under a Creative Commons Attribution-Noncommercial-Share Alike 3.0 License.
Horvendile April 06, 2007




Follow on Feedly