I became insane with long intervals of horrible sanity.
Edgar Allen Poe
The trouble with fighting for human freedom is that one spends most of one's time defending scoundrels. For it is against scoundrels that oppressive laws are first aimed, and oppression must be stopped at the beginning if it is to be stopped at all.
- H. L. Mencken
Many people would sooner die than think; In fact, they do so
-Bertrand Russell
What I have been telling you, from alpha to omega, what is the one great thing the sigil taught me — that everything in life is miraculous. For the sigil taught me that it rests within the power of each of us to awaken at will from a dragging nightmare of life made up of unimportant tasks and tedious useless little habits, to see life as it really is, and to rejoice in its exquisite wonderfulness. If the sigil were proved to be the top of a tomato-can, it would not alter that big fact, nor my fixed faith. No Harrowby, the common names we call things by do not matter — except to show how very dull we are ...
-James Branch Cabell
April 03, 2016 - 5:39 p.m.
Swinging After Baseball or Hitting the Notes
A very late start to writing and I have a lot to write about. Those are not independent. I had a lot of sleep to catch up on. You will be rewarded by hearing about baseball, music, and dancing. I'm sure some food and commuting will find their way in too.
So you know my fantasy baseball team? What you don't. I thought all My Gentle Readers were fans of the Nashional Batnoses. Well you are now. Go to the page, "like" it, and come back here. That will give me more time to write.
Saturday was the league draft. I love preparing for the draft but as you know I've been having issues. I didn't begin my prep in earnest till Friday night. That means I didn't prep well. Much of what I did was preparing spreadsheets. I have to combine info from two spreadsheets from different sources. Both give the names in one cell but in one it's first name first and the other last name first. I use lookup tables so the two have to be identical. That means taking the first name first list and using "text to columns" to turn it into a first name column and a last name column. I then reverse the order and recombine them. There's a name for that concatenate. How do I know it? Brian Gundersdorf uses it in a We're About 9 song. He also tells the story of how he learned about it. So every year when I prepare for the draft I think about Brian and I write him to tell him that I'm thinking about him. Is this just about everything you need to know about me in a nutshell? What do I care about? baseball, language, math, friends, and music. It's a broad use of math but it's computers and the spreadsheets are about number crunching. Because I left it for the last minute I could not do one of the most important number crunches calculating each player's value. I have my own system. It took me years but I finally figured out how to take positional scarcity into account. Next year I'll do it. I should publish it even though nobody else uses it gives me an advantage. It's the scientific ethic, you share your discoveries or they don't count.
I didn't finish the prep till 3:30 AM. Chris picked me up at 8:00 AM. I set my alarm for 7:00. It did not wake me up. Fortunately, Chris texted me when he left and the little chirp awoke me. That was around 7:30 so I had time to get ready but not to eat breakfast or make coffee. That's why I wanted to wake up so early.
The draft was in Jackson New Jersey. Chris's GPS said to take the "No Cash" lane at one point. I said, "I guess we can't listen to Johnny Cash" That made me realize that we should be listening to "Going to Jackson." I'm listening now. Again, this is everything about me, baseball, road-tripping with friends, music, and word play. I do a very good job at being me once you accept that part of being me is not being able to do so much of what I want to do. For instance, I got distracted from writing this to work on a song that I hope to have ready for the next First Acoutics Second Sunday Supper show a week from today. The Kennedys are the featured performer. I need to have a song ready for the open mic.
OK I've been out this forever and I'm not even to 9:30 AM yesterday. It was a long day. We arrived at just about 9:30, amongst the last arrivals at the draft. We lost about 45 minutes at one light where people couldn't make a left turn, even with a left turn signal. We didn't know it but Larry and Diana were in the car ahead of us. They saw us though. Oh and I might have exaggerated just a bit about how the wait.
I am now total tech nerd at the draft; I do it all on the computer, no paper. That gave me a problem as for some reason it was not letting me cut and paste now and then. I somehow changed all the home run totals for half the outfielders to 0. Good thing I had other data that I had a secondary source of stats. This is actually less glitchful than me using paper and pencil. I could actually read everything. My mistakes were ones I would have made with pencil and paper. I twice wrote down the wrong price. That's' from being an idiot.
Of course the best part of the draft is hanging out with the guys. I have no idea why they let me stay in the league. I see the draft as an opportunity to riff on what's going on. When we announce a player to be auctioned off we give the, position, last name, first name, then bid. So when I put up, Alex Gordon I said, "Outfield, What's my name?" Joe said "Gordon", I finished, "Alex, 10 cents." Yes, that's me too.
Oh, almost forgot before doing anything I grabbed donuts, crullers, and coffee, lots of coffee. Now comes the moment you've all been waiting for, the introduction of your 2016 Nashional Batnoses.
Now you know who you have to root for. Very disappointing, I have only one Oriole. I like Orioles because I always have fun talking about them with Pat, a rabid Orioles fan. Pat now you know who you have to root extra hard for and who you have to use your vast influence for when the team makes playing time and batting order decisions.
Unfortunately Chris couldn't stay for the post draft pizza so I couldn't stay either. I had awkward timing as I was going out that afternoon but He got me home at a quarter to four and I didn't have to leave till 4:30 so I had 45 minutes at home. I used that time to take my computer out of my bag and make a very late breakfast. Or did I have breakfast for dinner? I guess my breakfast was noshes at the draft the food I mentioned before plus a Pennsylvania pretzel and a buttered bagel. Yes lots of carbs and no protein so a sausageeggandcheese sandwich was a good addition.
Then I headed out to Hastings on Hudson to swing dance! It was a Gardner family affair with Abbie, her father Herb, her sister Sarah Gardner, and her husband Craig Akin. In my blog from five years ago yesterday I wrote about Abbie's CD release show for Hope. All of them were there that day. I love the way things sometimes work out.
This was a Common Ground Coffeehouse show but not in their usual location at the First Unitarian Society of Westchester. It was at the Andrus Senior Center. An odd location with an absolutely perfect room for a dance with a band. There was a stage and a wooden floor and it was exactly the right size. I of course did the merch.
It isn't easy to get there I take the
to the MetroNorth and got picked up at the station by Sarah, one of the volunteers. I think I could have walked. Next time it's there I am going to try it if the weather is nice. It's only a mile but it's awkward and uphill. Andrus is on top of a hill and you can only approach it from one direction.
When I arrived the first thing I did was go to the Green Room. It has been too long since I've seen these people. Abbie was for a number of years the person I saw the most often, not the musician, the person. Now I can't remember the last time.
My next job was directing people to the dance from the entrance to the building. There were no signs. I did that till the dance started. Then I went in to take part in the dance lesson. Sarah was my partner. A few years ago they did a dance and it was my first time every swing dancing and I danced with Sarah then.
After the lesson I went to the back to do merch. Well OK I went back so schmooze and drink water and eventually saw the merch set up and remembered I'm supposed to do it. Both Abbie and I forgot to talk about it before the show. It is pay what you want so that's easy. The one thing I needed to know was where Abbie's phone was so I could take credit card sales. My most important job was explaining what was on sale. Abbie had three solo albums and one Red Molly album. Only one of the solo albums was jazz, what she was singing last night. Sarah had her two jazz for children albums. I've heard some of the songs and they are great. I'm playing one next time I'm on the radio with Brian.
I did leave the merch now and then to take pictures and videos. I posted 15 seconds of one on Instagram. No I'm not ready to post the full videos here. Sorry. I have to upload and edit them then show them to Abbie and Sarah's and get their approval. I used to not do that, that was wrong. I learned. So here's a tip, always ask the permission of the artist before you post a video.
It was a wonderful evening. I love that kind of music. It don't mean a thing if it ain't got that swing. You haven't heard them? OK here's what you do. First go to Abbie's online store and buy My Craziest Dream. I am assuming you have her other albums, if not buy them too. Then go over to CD Baby and get Sarah Gardner's Jazz for Little Jumpers then follow the link over to her other album, Jazz Pour Le Bebes. You can sample the albums before you buy them but don't waste your time. Just buy them and listen at your leisure. You'll love them. The world would be in a lot better shape if people just trusted me and did what I said. Nobody would have to worry a President Trump for one thing. If you don't by the albums the terrorists win.
My timing after the show was poor. Sarah drove me to the train but I had to wait 40 minutes for the next train. It was getting cold so I waited in the covered the bridge to the crosses the tracks. I should have gone down to the platform. I forgot that they had heated small waiting areas. They are energy efficient. There is no heat till you press a button. I did that for the last ten minutes. After that the commute was a breeze. I had only a four-minute wait for the
and miracle of miracles it was still running express in Manhattan. I ended up getting home at 1 AM.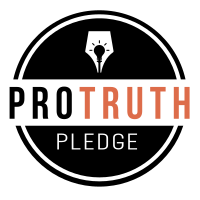 I signed the Pro-Truth Pledge:
please hold me accountable.







Memories: Not that Horrid Song - May 29, 2018
Wise Madness is Now In Session - May 28, 2018
The NFL and the First Amendment - May 27, 2018
On The Road Again - May 26, 2018
Oliver the Three-Eyed Crow - May 25, 2018



creative commons
This work is licensed under a Creative Commons Attribution-Noncommercial-Share Alike 3.0 License.
Horvendile April 03, 2016




Follow on Feedly