I became insane with long intervals of horrible sanity.
Edgar Allen Poe
The trouble with fighting for human freedom is that one spends most of one's time defending scoundrels. For it is against scoundrels that oppressive laws are first aimed, and oppression must be stopped at the beginning if it is to be stopped at all.
- H. L. Mencken
Many people would sooner die than think; In fact, they do so
-Bertrand Russell
What I have been telling you, from alpha to omega, what is the one great thing the sigil taught me — that everything in life is miraculous. For the sigil taught me that it rests within the power of each of us to awaken at will from a dragging nightmare of life made up of unimportant tasks and tedious useless little habits, to see life as it really is, and to rejoice in its exquisite wonderfulness. If the sigil were proved to be the top of a tomato-can, it would not alter that big fact, nor my fixed faith. No Harrowby, the common names we call things by do not matter — except to show how very dull we are ...
-James Branch Cabell
February 24, 2015 - 11:57 a.m.
Doctor Doctor Give Me The News
I didn't write yesterday. Did the world come to an end? Did I come to an end? Did people jump out of windows? Pretty sure none of those things happen. I clearly am not appreciated enough. This should at least been the lead story on the evening news. and the headline of the New York Times:

No Update of Wise Madness! Protests Rock the World

But I must now do as Gandalf did at the Council of Elrond.
But such a thing has not happened before that Gandalf broke tryst and did not come when he promised. An account to the Ring-bearer of so strange an event was required, I think.
I pretty much did nothing on Sunday which is good as I can now just write an account of Monday. There was a lot of traveling.

I have not seen a doctor for years, perhaps a decade. That's not good for most people it's worse with someone with Crohn's disease who had cancer that needs to be monitored. I don't get insurance from work and I am Mr. pre-existing condition so before the ACA there way I could get insured once it lapsed because I couldn't afford it.

I finally got insurance last year but then my anxiety reared it's ugly head and I couldn't get myself to follow up and see a doctor. That was one of the worst effects of the anxiety. And of course it stopped me from seeing a psychiatrist and getting anxiety meds. Was the anxiety protecting itself? Don't' be stupid. Of course not. Anxiety isn't a being with volition.

But a month ago with Carolann's help I made an appointment. the doctor's location is totally inconvenient, on the upper west side an hour from where I live. He was assigned by my insurance company. I could have changed it that is exactly the kind of thing that gives me anxiety. When it's just a matter of convenience I follow the path of least resistance.

It actually took an hour and a quarter to get there so I was late to being early. They wanted me there 20 minutes before my appointment to do the usual first visit paperwork and I got there only ten minutes early. No big deal.

The receptionist was exceptional. How can a medical receptionist be exceptional? By not only being efficient but by being nice and making jokes and laughing at my jokes. She treated me like a person.

I sat down with the clipboard and was prepared to spend twenty minutes filling out medical history and insurance information. But that first sheet was about Ebolo! They asked if I had been to West Africa or been in contact with someone that has.

I handed that in and got round two. That was insurance stuff and my health care proxy. I filled those out.

The next round was medical history. It was all check lists. The only open responses were about allergies. I told them about the cancer but not the Crohn's.

The timing was perfect as I handed in the form my name was called to see the doctor. Actually I saw the Physician's assistant first. He verbally took history. Still didn't ask me about my Crohn's disease. Good thing I know how to be a patient. My overall experience was very good but they are not good at taking histories there. My vitals were good. My blood pressure was 117/70. Yes I give details. This disappointed me. When I was extremely overweight it was 190/90. That's what got me to lose weight. But once I lost it, it stayed around 110/60, I'd like to think I had a little anxiety so it was slightly elevated. My pulse was 74, a little high for me, and I weighed 174 lbs fully dressed, That's in keeping with the bathroom scales I've tried, I watch my weight to monitor the Crohn's disease.

Finally I saw the doctor. So you know how doctors rush you in and out? I think I spent about 45 minutes with him. He never rushed me in the least. He gets major points for that. I had time to give my history and my current complaints. He picked up my level of understanding and kept things at just about the right degree of technicality.

The most interesting thing was the first question .He asked me to rate my health, terrible, poor, fair, good, or great. I said that was a hard question to answer but decided on poor. He was taken aback because he could see I could get around fine and my energy level is so high. And I agree that I'm not sick but my health is still poor. Why? Look at all my complaints. I have Crohn's even though at the moment it is quiescent. My shoulder is killing me. He agrees it's probably bursitis. My vision I rapidly deteriorating, and of course I have the anxiety. That's a lot of problems. You should see my folder of referrals. I have ones for a gastroenterologist, orthopedist, ophthalmologist, and psychiatrist. I got a prescription for an anti-anxiety med. Does a healthy person see that many doctors? But I function better than most people my age. The temporary shoulder problem is the one that gets in the way. I still have no objection to going to a standing show for hours. I can walk for miles. I feel good. I feel strong. There really is no easy answer. I'm a healthy person who has a number of specific issues.

I left his office to get an x-ray of my shoulder. I once again had to fill out forms. It was in the same practice, I shouldn't have to do that. That's inefficiency. But it was a short form and it didn't take too long. I was painful. I had to put my shoulder in a position it has difficulty reaching.

I was supposed to then get blood tests but I didn't have time. I asked and found I could come back later in the day or the next day. I had to leave for therapy. I got there right on time. I came out of the bathroom and there was my therapist coming to get me in the waiting room.

I felt the therapist was asking the wrong questions today. She kept asking about how it felt going to the doctor. The answer was good because I knew I needed it. But I never had anxiety about doctors visits. If the doctor was good I knew it would be a good experience.

I got out of the doctor and had a bunch of FB messages. My phone was almost dead and looked at what I could. I got one from Kevin. He wanted to know if I were seeing Aoife that night. I didn't even know she was playing. It was a free show! No way I could miss that as she's gotten too expensive for me to see most of the time. Now she has all kinds of management so it's not so easy to ask her about doing merch. It isn't informal anymore. I had beein planning on seeing Woold &Y Grant. The wonderful Bev Grant had knitted me a cap and was going to give it to me. I have amazing friends. But I couldn't pass up an affordable Aoife show.

So I headed home to Brooklyn I told you there's a lot of traveling. I just had time to make dinner. I had Korean sausage, garlic, and potato soup. It was good not great. Then I headed to the East Village, not the easiest place to get to. There were delays so I was a bit late but was still there before the music started. I found Kevin and talked to. him. The show was at TR Crandall Guitars on third street. Store gigs are always a bit weird as it's not designed as a performance space. The crowd shocked me by sitting on the floor as the show started. So I joined them. Kevin didn't he stood off to the side. Now I'm not good at sitting on the floor. Even as a kid I wasn't. I have to keep changing my position. But It gave me a place to put my coat and sweater I was boiling before that. I just put them on the floor next to me and used them as cushions.

It was a duo show, Aoife was with Ryan Scott. They've known each other for 14 years but this was their first ever official gig together. They did songs by both of them. It was totally informal and totally worked. I'm going to have to see Ryan on his own. Aoife was not only her usual amazing self but she debuted new songs. She had never performed them live. One she recorded but had done the vocal and guitar tracks separately.

It was a nice length show, over an hour. When it was over Aoife came over and said hello to Kevin and me. So you know how I said that now she has management? in the course of our conversation she ended up saying "I just work here."

Kevin and I had our usual very weird, erudite, and far ranging conversation. I like weird, erudite, and far ranging conversations. Then I headed home.

My plan was to write when I got to my room. Instead aI crashed and fell asleep even though it was only 10:30 or so. I did spend a little time online but next thing I knew it was 12:30 so I postponed the writing till now. And with that I'm caught up.

I just want to summarize my travels. there was a lot. I got on the subway at Utica Ave. I took the
to Nevins where I caught the
to 96th street. I then took the
to 116th street and walked to the Doctor.
Then I took the
to 96th street, switched to the
at 96th street an the
at 42nd street. I got off at 14th Street union Square. Went to therapy then got on the
back to Utica ave.
I ate dinner at home then got back on the
and took it to Borough Hall. Got out of the subway and walked three blocks to Jay Street Metrotech where I got the
to 2nd ave. I then walked to the guitar store.
I then walked back to Second Ave. When I'm there I take the first
train in either direction. This time I just chose uptown so I could wait with Kevin. I took the
one stop to Broadway/Lafayette and switched to the downtown platform. From there I took the
to Atlantic terminal where I switched to the
back home. Whew. That's a lot of trains.
And now I'm really done. I'm going to post this and eat breakfast.

Jodie just informed me that I left out very important information. The doctor's final diagnosis is that I'm still alive. What a relief.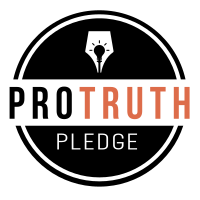 I signed the Pro-Truth Pledge:
please hold me accountable.







Memories: Not that Horrid Song - May 29, 2018
Wise Madness is Now In Session - May 28, 2018
The NFL and the First Amendment - May 27, 2018
On The Road Again - May 26, 2018
Oliver the Three-Eyed Crow - May 25, 2018



creative commons
This work is licensed under a Creative Commons Attribution-Noncommercial-Share Alike 3.0 License.
Horvendile February 24, 2015




Follow on Feedly