I became insane with long intervals of horrible sanity.
Edgar Allen Poe
The trouble with fighting for human freedom is that one spends most of one's time defending scoundrels. For it is against scoundrels that oppressive laws are first aimed, and oppression must be stopped at the beginning if it is to be stopped at all.
- H. L. Mencken
Many people would sooner die than think; In fact, they do so
-Bertrand Russell
What I have been telling you, from alpha to omega, what is the one great thing the sigil taught me โ€" that everything in life is miraculous. For the sigil taught me that it rests within the power of each of us to awaken at will from a dragging nightmare of life made up of unimportant tasks and tedious useless little habits, to see life as it really is, and to rejoice in its exquisite wonderfulness. If the sigil were proved to be the top of a tomato-can, it would not alter that big fact, nor my fixed faith. No Harrowby, the common names we call things by do not matter โ€" except to show how very dull we are ...
-James Branch Cabell
August 29, 2014 - 11:10 a.m.
Somebody Call a Doctor and I Don't Mean Who
Yesterday's adventure was going to my mailbox. I live such an exciting life. I got the skillet I ordered. I love my cast iron but I need a smaller, lighter, lower maintenance one too. This got great customer reviews, it's restaurant style, whatever that means. I used it last night and it cleaned up very easy which is a big part of what I was looking for.
When I got home I did laundry. I don't like doing laundry but I love having clean clothes. Today I can wear anything I want. I realized what the hard part for me is. It's putting the clothes away. It's why I am messy. I hate deciding where things go and putting them there. Entropy gets the better of me.
I am back to spending too much time being Gollum. I sit here muttering, "We losst the precioussss. The preciouss iss gone. We are all alone. Gollum. Bagginsss took it. We hates him. We hates him forever! … " OK I don't actually say any of that and I don't hates anybody but I do run over the same things in my head over and over again. I wasn't going to write that but it's fun writing like Gollum. If I actually talked like that I'd never stop.
So it's time to step outside of myself and talk about the world. I haven't heard anyone talking about the Ebola outbreak in Africa. People just think, "Africa always has epidemics." But it doesn't have to be. These are real people dying and just because there are other crises and other real people dying doesn't mean we should ignore it. It's a problem far too big for the affected countries to handle themselves. This is from an editorial in the New York Times, An Ominous Ebola Forecast
A top official said the road map would require at least 750 international and 12,000 local health workers on the front lines delivering care. How can impoverished countries whose health workers are falling ill and dying or fleeing in fear possibly supply that many caregivers? If they cannot muster those workers, it seems inevitable that wealthier nations will need to step in with more personnel, but they, too, may have difficulty recruiting people.
These things happen all the time There are health care crises in third world countries they just can't handle. There are not enough doctors and support workers. They just don't exist. There is no way to get them on short notice. Once the crisis starts it's too late to start recruiting them. Immediate action is needed. The only organizations that steps into the breach are private ones like Doctors Without Borders (Medecins Sans Frontieres) but they don't have the necessary resources. If a war breaks out anywhere in the world we can send troops there to fight. We keep them in reserve and have the means of transporting them. The world, not one country, needs the same thing for non-military crises. Think of it as Emergency Services for the planet, EMS and a fire department. They would have all the necessary equipment. When Ebola hits they come in with the special suits to keep them from getting sick. They are trained in quarantining the patients. There have people trained to educate the locals. They have all the medical equipment needed.. So much of it is just sanitation. They have sterile supplies and sterilizers.

When there is a natural disaster they come in with the blankets, food, and emergency shelters. They have planes and boats and are prepared to get people and supplies in anywhere just as we have for the military. If they have to be parachuted in, they are parachuted in. In fact there should be military people in the command structure as they are the only ones with the experience with the logistics.

We should take it as seriously as we take war. It means spending money when there isn't a crisis. Like fire departments if we had truly enough people they would have down time when they train or do more routine work. There's no shortage of need for medical workers. Would it cost billions? Of course it would cost billions, perhaps hundreds of billions. Seems like saving tens of thousands, perhaps millions of lives is worth it. And you know what, that isn't so much money. The Gross World Product is $71.83 trillion. We are talking maybe 1% of that. And of course much of it is already spent. We wouldn't need all the emergency spending if we had a permanent organization to take care of these things. When Ebola hits the money has already been budgeted. Things can be done much more efficiently. There would be time to make the best deals not the fastest.

Is this politically viable now? I doubt it but the way it becomes viable is for enough people to support it. That can start with you. And all you have to do to join is sing it next time it come around on the guitar. No that's not it. All you have to do is post on Facebook about Ebola or some other health care crisis and say, "wouldn't it be a good idea if we had an organization that could jump in immediately to help?" It starts with a conversation. It starts by entering people's consciousness.

Today I am going to make an omelet on my new skillet. That's the biggest reason I needed one. I didn't have a good omelet pan. I'll make it with Taylor ham, cheese, and Cajun seasoning.

Where else are you going to read a blog about laundry, Lord of the Rings, omelets, and saving the world? Notice what's missing? Music. Who wrote this? Funny thing, someone actually told me that if I needed to find musicians they have contacts. Pretty much bringing coals to Newcastle.

Tonight I'm combining two of the best things in the universe, music and baseball. My boys and girls, Spuyten Duyvil are playing at Citi Field before tonight's Met game. They are also singing "Take Me Out to the Ballgame." This will be my first game of the year. That's a tragedy. I love baseball. That's part of my life I miss. I also miss Alan. I always went to games with him. We lost my preciousss …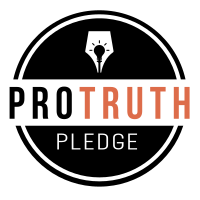 I signed the Pro-Truth Pledge:
please hold me accountable.







Memories: Not that Horrid Song - May 29, 2018
Wise Madness is Now In Session - May 28, 2018
The NFL and the First Amendment - May 27, 2018
On The Road Again - May 26, 2018
Oliver the Three-Eyed Crow - May 25, 2018



creative commons
This work is licensed under a Creative Commons Attribution-Noncommercial-Share Alike 3.0 License.
Horvendile August 29, 2014




Follow on Feedly