I became insane with long intervals of horrible sanity.
Edgar Allen Poe
The trouble with fighting for human freedom is that one spends most of one's time defending scoundrels. For it is against scoundrels that oppressive laws are first aimed, and oppression must be stopped at the beginning if it is to be stopped at all.
- H. L. Mencken
Many people would sooner die than think; In fact, they do so
-Bertrand Russell
What I have been telling you, from alpha to omega, what is the one great thing the sigil taught me — that everything in life is miraculous. For the sigil taught me that it rests within the power of each of us to awaken at will from a dragging nightmare of life made up of unimportant tasks and tedious useless little habits, to see life as it really is, and to rejoice in its exquisite wonderfulness. If the sigil were proved to be the top of a tomato-can, it would not alter that big fact, nor my fixed faith. No Harrowby, the common names we call things by do not matter — except to show how very dull we are ...
-James Branch Cabell
May 26, 2014 - 12:00 a.m.
Dayanu!
I'm very tried but I need to write. So here's the deal I made with myself. I'm not going to edit and post pictures from Saturday night even though I'm pretty sure I got some great ones. The way to get by is do what you can do and don't get too hung up on what you can't. Well Ok that's the way for me to get by.
Yesterday I kept busy. In the morning I read that it was the 131rd Anniversary of the opening of the Brooklyn Bridge. I decided that meant it was the day for me to walk across it. I've done that many times. I reached out to someone I rarely see, Heather, to go with me She lives in Brooklyn and when I said "Let's meet in a few hours," she said "yes." Unfortunately I'm an idiot and even though they've been doing the construction for a month and complain about it constantly I forgot all about having to take the shuttle bus so it took me an hour to get there instead of half an hour like I budgeted my time for. I hate being late and making somebody wait.
I was surprised how crowded it was. I have never crossed the bridge with so many people except when I was there with the pro choice march before the Republican National Convention in 2008. And then we were all walking the same way. I wonder if it was because it was Memorial Day Weekend or if others were there for the anniversary Oddly I didn't take a million pics. I was busy talking to Heather. We ended up in City Hall Park. I guess I should have said we started at the Brooklyn end. When it started to drizzle we headed into the subway. We live on different lines so that's where we parted ways.
My plan was to go home and relax for a bit before going out. That didn't work. I made it to Franklin Avenue and the shuttle bus took forever to come and it was raining. So I decided to head back into the subway and eat dinner out instead of making it at home.
My plan for the evening was go to The Bell House to see The Deadly Gentleman's Ball featuring

The Deadly Gentlemen
Sarah Jarosz
Michael Daves
The Andy Statman Trio.
Special Guests

I went to have dinner at this Slavic bar I went to with Chris once but I couldn't find it. I ended up at a diner having a burger. Thing is I loved that too.

a block from Bellhouse I ran into Carolyn and Peter. That was nice. I love running into friends. especially when I'm really early and have time to kill. That worked out perfectly.

I was still the first one there and without much reason to be early. I got my hand stamped and relaxed in the bar for a while. No I didn't drink. I played on my phone. Then I went in and found a place to stash my bag while I found a place to stash myself right by the stage. There was a couple up there with me, Mark and Kate. Yes I remember their names. Bow down in awe of me. OK just don't have a heart attack from shock. I only asked them their names a half dozen times. They are kindred spirits and now friends.

Now that's a tremendous lineup and I should have had roomful of friends but I didn't The only non-musicians I knew were Barbara and Dave. I'll get to the musicians as they come up.

Michael Daves led off. I have heard of him but never seen him perform. What does he do? Bluegrass singing? I guess that or Old Timey. On one song he was joined by Brittany Haas. My Gentle Readers should know I have a deep and abiding love for Brittany. She was a bandmate in Crooked Still with Greg Liszt from the Deadly Gentlemen. I know all the musicians through Crooked Still, directly or indirectly.

How great a night of music was this? Michael was my least favorite performer and Michael is great.

Next up was a string trio of Brittany and two friends I don't know who performed off mic and off stage. They just set up on the floor not far from me. That was special. I'd kill t have them do that at the Budgiedome. If the show had ended then it would have been enough. Dayanu.

Sarah Jarosz was a revelation. I had seen her once and liked her quite a bit but didn't love her. Now that was several years ago and she's very young, I think 24, so she might be much better now. Or it might just be that the trio lets her express herself better. But whatever it is I was totally blown away by her If that was all I saw I'd have considered it a great night of music. Dayanu!

After Sarah there was a square dance called by none other than Kristin Andreassen! I have a deep and abiding love for Kristin too. I had trouble finding a partner and was going to give up. But then Brittany and Jordan saw me and got me a partner. Jordan didn't perform but he's in Haas Kowart Tice with Brittany. I know Kristin through Sometymes Why the band she and Ruthy Unger were in with Aoife O'Donovan from Crooked Still. I told you it all comes back to Crooked Still. I wish I knew my partner's name. I had a lot of fun dancing with her. She took it exactly the right level of seriousness. Dancing can make me happy. If that was all I did last night it would have been enough. Dayanu!

But there was more. The Deadly Gentleman started as what I called a punk bluegrass band. Greg thought they combined rap and bluegrass. Whatever they did it was different. What they do now is different too. I'm not sure what it is, just that it's great. There's bluegrass and harmonies and great vocals, and virtuoso musicianship and an infectious spirit. If that was the entire show it would have been enough. Dayanu!

The show closed with the Andy Statman trio. Do you know Andy? He's a legend. He's a Queens boy that played mandolin with David Grisman. He also plays Klezmer clarinet. He's orthodox Jewish. He is very funny. He plays like a demon. He finished well after midnight. It was a long show, over four hours. And that would have been enough. Dayanu!

And even then it wasn't over. Everyone who was left got off stage and jammed in the auditorium. How special is that? Yes I was almost blinded by the idiot who kept taking flash photos but even that was worth it. And that was the end of the show and it was enough. Dayanu!

After the show I found my bag undisturbed. I asked Barbara for a ride and got it. At that time of night it might have saved me an hour. I'm only four miles away but it's two trains and the shuttle bus.

This was one of the best night's of music I've been to and I made sure to tell Greg that. He put it all together. Did anyone else thing of The Secret Policieman's Other Ball when I gave the title? Greg said he wants it to be at least an annual event.

I feel this entry should be longer. it was a special day. But Wise Madness chooses its own length. And this is what it chose. I hope it was enough. Dayanu!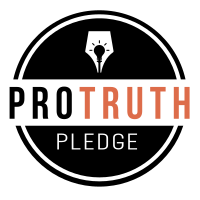 I signed the Pro-Truth Pledge:
please hold me accountable.







Memories: Not that Horrid Song - May 29, 2018
Wise Madness is Now In Session - May 28, 2018
The NFL and the First Amendment - May 27, 2018
On The Road Again - May 26, 2018
Oliver the Three-Eyed Crow - May 25, 2018



creative commons
This work is licensed under a Creative Commons Attribution-Noncommercial-Share Alike 3.0 License.
Horvendile May 26, 2014




Follow on Feedly