I became insane with long intervals of horrible sanity.
Edgar Allen Poe
The trouble with fighting for human freedom is that one spends most of one's time defending scoundrels. For it is against scoundrels that oppressive laws are first aimed, and oppression must be stopped at the beginning if it is to be stopped at all.
- H. L. Mencken
Many people would sooner die than think; In fact, they do so
-Bertrand Russell
What I have been telling you, from alpha to omega, what is the one great thing the sigil taught me — that everything in life is miraculous. For the sigil taught me that it rests within the power of each of us to awaken at will from a dragging nightmare of life made up of unimportant tasks and tedious useless little habits, to see life as it really is, and to rejoice in its exquisite wonderfulness. If the sigil were proved to be the top of a tomato-can, it would not alter that big fact, nor my fixed faith. No Harrowby, the common names we call things by do not matter — except to show how very dull we are ...
-James Branch Cabell
November 21, 2014 - 11:32 a.m.
Deni Thing Goes
I like to start writing by 9:00. It's 9:41 and this is still a lot better than usual. My actual goal is to start before the WfUV Question of the Day at 9:15 or so. I did start editing pictures then which is part of the blogging process.
I was just so good. There is one thing I wanted to remember to include so I already wrote it even though it goes at the end. Now I'm writing the rest of today's edition of Wise Madness before it..
NERFA does wonders for my readership numbers. Even though I don't post for four days my number spike because so many NERFANS read what I write about the conference. I also hope that some new people become join the select company of My Gentle Readers. I got my favorite compliment from a relative of one of my musician friends. In a comment on Facebook she said my blog was hysterical. Humor I one of my prime objectives. I want to make you laugh and think. I also want to inform and share my passions with you. If I succeed in any of those things I feel good about my writing.
Last night I went to see the Dynamic Deni Bonet a house concert series I haven't been to. Is it Out By 10? I think so. It's in the Lower East side right near the Delancy Street stop. It's an odd series, the opener is spoken word. This time it was a story teller. I can't find any of my info on the show. Thus I forgot the name of the series. I'm saying the storyteller was Jim O'something Irish. Now I'll find out it was Joshua Abromowitz. I was not looking forward to that. I love a good story but am wary of someone calling himself a storyteller. But he was good. He was funny. There was sports. It was fun.
Oh I'm ahead of myself. I can get there in not much time but I got delayed by helping a friend out on the phone. I thought I might be late but I got there exactly at 7:00. I heard the sounds of an accordion and simultaneously thought, "I'm late! I missed the start!" and "She's starting with an accordion song?" But it was sound check the show actually started at 7:30. I had the time wrong. But I was let in by I am going to say Susan or Susie. Her partner in crime is I'll say Jane. They book the series but it isn't their apartment. The man that lives there has a name but I don't remember it. Why? Come on you know this. Right, because I'm an idiot.
It's been a while since I've seen Deni do her own show She's been busy moving and preparing a new album. She performed with her trio, Steve who I know and Robin who is new. They both play guitar. I guess I shouldn't assume you know about Deni. she plays the aforementioned accordion but her primary instrument I electric violin. She usually plays ukulele but last night she brought her guitar.
Deni has an unusual combination of talents. She's a virtuoso violinist and does quite a few instrumentals. Many of her songs can be called party music, somewhere between rock and pop, often with humor. She sounds nothing like them but think B-52s. Fred Schneider did back her on a song on her last album, "It's All Good." See she got cred She put on a fun a show as anybody and does it with real musicianship. How can you beat that?
I took a zillion pics but not many came out well This one didn't but it conveys are energy better than any of the ones that did.
I love the hair flying. OK here she is in focus.
Here are the other instruments and singing.
Deni is always exciting but I've known her so long that she's also comfortable. She got me to talk about something I wanted to keep secret in 10 seconds. That's a great combination.
Paul did the sound. He often does for her when he's not busy doing it for Bill Clinton or people like that. He seems to be on a different continent every week. We couldn't remember the last time we saw each other.
After the how music was played from Paul' MP3 player. One was one of those dreadful Sinatra covers of the Beatles. I was talking to Steve the guitarist when it came on and I brought up the classic Sinatra does "Mrs. Robinson," Ding! Ding! Ding! Now I want to do a show where performers do Sinatra version of Beatles songs. Steve was keen on one of "Helter Skelter." That would be a hoot.
When I was talking to Deni before the show she said, "I am what I am." That of course made me think of Popeye. and something I meant to write her but I'm mot sure if I ever did. Deni said, "write it down, then you wom't say, "I don't know what to write about im your blog tomorrow." I didn't but I did remember it but it's what I wrote down when I started this. God is Popeye! How do I know? When God speaks from the burning bush he says, "I am what I am."
Oh one more thing, Next month the fabulous Honor Finnegan will be playing Out By 10. I believe the date is December 18. Write it down now and don't make other plans.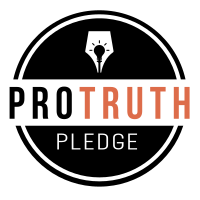 I signed the Pro-Truth Pledge:
please hold me accountable.







Memories: Not that Horrid Song - May 29, 2018
Wise Madness is Now In Session - May 28, 2018
The NFL and the First Amendment - May 27, 2018
On The Road Again - May 26, 2018
Oliver the Three-Eyed Crow - May 25, 2018



creative commons
This work is licensed under a Creative Commons Attribution-Noncommercial-Share Alike 3.0 License.
Horvendile November 21, 2014




Follow on Feedly