I became insane with long intervals of horrible sanity.
Edgar Allen Poe
The trouble with fighting for human freedom is that one spends most of one's time defending scoundrels. For it is against scoundrels that oppressive laws are first aimed, and oppression must be stopped at the beginning if it is to be stopped at all.
- H. L. Mencken
Many people would sooner die than think; In fact, they do so
-Bertrand Russell
What I have been telling you, from alpha to omega, what is the one great thing the sigil taught me — that everything in life is miraculous. For the sigil taught me that it rests within the power of each of us to awaken at will from a dragging nightmare of life made up of unimportant tasks and tedious useless little habits, to see life as it really is, and to rejoice in its exquisite wonderfulness. If the sigil were proved to be the top of a tomato-can, it would not alter that big fact, nor my fixed faith. No Harrowby, the common names we call things by do not matter — except to show how very dull we are ...
-James Branch Cabell
February 16, 2013 - 12:34 p.m.
Deni For Your Thoughts
I have to make this very brief as I have to leave in 45 minutes and I'm not dressed. It usually takes me about an hour to write Wise Madness. I used to get it done in 20 minutes. I write a lot more now.
I went to school, I taught, I did some prep, I grabbed some hot dogs for dinner. I got on the subway and went to the oxymoronically named 92nd Street Y Tribeca.
OK that would normally have taken me 20 minutes to get through I'm way ahead of the game.
I went to the Y to see Deni Bonet's CD release party for It's All Good. As if that wasn't exciting enough it was also the world premiere of the video for "One in A Million Girl." As if that wasn't exciting enough the opening act was one of my favorite discovery at NERFA Bobtown. The middle act was Erin Hill and her Psychedelic Harp.
Doors opened at 7:00 I was doing merch (well duh) so I got there at 6:15. Erin was doing her sound check. That means things were running late as Bobtown still had to sound check and they are a five piece that play lots of instruments. That's the glamorous world of folk music for you.
I went from doing the merch for just Bobtown to doing it for everybody. It's odd that I never did it for Deni before as I've known her for 10 years but her husband Andy usually does it. I just noticed that Andy is Deni sort of spelled sideways. Yes I do need help. Andy was there but there was so much going on the had other things to do so I marched. Not that I minded of course. I always feel odd when I'm not merching when I know the performer.
I had fun before he show started because I had friends around to hang with. That's always enough to keep me happy. I see Katherine all the time but I've only hung out with Karen once and this was the first time other than NERFA that I talked to Jen. They are the other singers in Bobtown and Alan the banjo/guitar player. I someohow missed talking to Fred who plays bass. I also met Erin and her friend Chinay (sp?) and I they asked me to merch for them too.
Arrgghh. I missed my train. I left before I finished to catch the train then the subway was late so I missed the LIRR and have to wait an hour for the next one. I'm in Starbucks now finishing this. I have 32 minutes. Wish me luck.
Bobtown was up first. I think of them as one of my favorite bands. I think of them as one of my bands. But all I have seen them do is one 15 minute Quad showcase at NERFA. I've listened to their album many times. I've seen Karen solo. I have listened to Karen's solo CD a few times. I've seen Katherine socially. They did not disappoint. I can't classify them but what they do, they do great. On some songs they are the Andrew Sisters, On others the Carter Family. On others bands where the people aren't related. They are not bluegrass though people say they are. They just have a banjo, A banjo does not make you bluegrass. They do a field holler. they do a factory holler. so factory hollers don't exist. That's not true they didn't exist. Now there is one. They wrote it. They do a cover of a heavy metal band, Blue Oyster Cult's "(Don't Fear) The Reaper." They are not a sensitive singer/songwriter. They are where my taste seems to have gone now, a multi-genre incredibly talented band. They know there is more to harmony than 1-3-5; that harmony is another dimension of expression not a musical garnish. There is a there there. Their songs develop. They hit all my sweet spots.
Erin was totally new to me, On her first or second song there is a line about dreaming of an unknown episode of "Twilight Zone" with Burgess Meredith. He did four actual episodes more than anybody. She said that TZ was her favorite show. As I told her afterward, "you had me at Twilight Zone." But then I was thinking about how when I turn on TZ I see how long it takes me to recognize the episode. If it takes more than a few seconds I am disappointed in myself. The other show I do that with is Star Trek the Original Series. That's tougher as so many start with the regular cast on the bridge so you can't use the guest stars to help. I still can do it in seconds. As I was thinking that she said, "My other favorite show is Star Trek!" She is the 12-year-old boy inside of me's dream. All her songs had a science fiction theme. She should be in W00tstrock. Oh and she's got musical chops too. She plays her psychedelic harp with aplomb. Her singing reminds me of Annie Haslam, There is no greater praise. I wonder if she knows the "Intergalactic Touring Band Album" she belongs on it. I wanted to talk to her about all that but didn't get the chance.
Then came Deni's video. Mike Nesmith would be proud of it. It fulfills his vision of the art form. Deni of course always blows me away. There is simply nobody more fun that her. Should that be than she?
Deni had some guests in her band, There was a great keyboard player who I didn't know and Richard Barone, who I know and love, sang with her. I don't know when he arrived, I didn't see him till, she went on but I got to talk to him after he sang. I always love talking to Richard. He's one of those people, we all have them, who we aren't close to, we don't see often, but can always hit the ground running conversationally. He's smart and weird and a sweetheart, just like most of my friends, probably you.
OK I have to catch my train in minutes. I can't miss it. I'm going to post this now. Throw in lots more praise of Deni. You NEED to see her. She'll be doing a co-bill with Barnaby Bright at First Acoustics in March. If you live in the area and don't go to that show with two of my favorite bands and favorite people I am going to cry.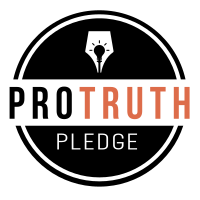 I signed the Pro-Truth Pledge:
please hold me accountable.







Memories: Not that Horrid Song - May 29, 2018
Wise Madness is Now In Session - May 28, 2018
The NFL and the First Amendment - May 27, 2018
On The Road Again - May 26, 2018
Oliver the Three-Eyed Crow - May 25, 2018



creative commons
This work is licensed under a Creative Commons Attribution-Noncommercial-Share Alike 3.0 License.
Horvendile February 16, 2013




Follow on Feedly