I became insane with long intervals of horrible sanity.
Edgar Allen Poe
The trouble with fighting for human freedom is that one spends most of one's time defending scoundrels. For it is against scoundrels that oppressive laws are first aimed, and oppression must be stopped at the beginning if it is to be stopped at all.
- H. L. Mencken
Many people would sooner die than think; In fact, they do so
-Bertrand Russell
What I have been telling you, from alpha to omega, what is the one great thing the sigil taught me — that everything in life is miraculous. For the sigil taught me that it rests within the power of each of us to awaken at will from a dragging nightmare of life made up of unimportant tasks and tedious useless little habits, to see life as it really is, and to rejoice in its exquisite wonderfulness. If the sigil were proved to be the top of a tomato-can, it would not alter that big fact, nor my fixed faith. No Harrowby, the common names we call things by do not matter — except to show how very dull we are ...
-James Branch Cabell
April 19, 2017 - 3:40 p.m.
Band in Steel
I am falling asleep but I'm going to fight to stay awake and write; that is how much I love My Gentle Readers. I didn't write yesterday so I owe you/
Yesterday I traveled down to Williamsburg to see The Decemberists at Brooklyn Steel. Brooklyn is never easy for me but this was not too bad. It was a beautiful day so I decided to start with a walk to the subway through Pelham Bay Park, 3.3 miles. After 2 miles, I started worrying about the time and I was at the second bus stop on the route. While checking to see when the bus came the bus came and I got on it. The last part of the walk is the least beautiful so that worked out well. I took pictures of the new City Island Bridge they are building. If I'm good I'll work on those today and post them.
My next stop was Trader Joe's. It's right on the way as I change trains at Union Square. While I was there I got a call from Fred. He finally got the text I had sent him earlier asking him if he wanted to have dinner together before the show. We should have arranged it when we made the plans to go. We both have to eat so we might as well eat together. I "knew" there was a diner right by the Lorimer station on the
and we planned on meeting there. I got there a bit early, came out the Lorimer street exit, and did not see the diner where I remembered it being. Why? I'm an idiot. I'm going to keep asking you why and the answer is always the same so I'm going to leave that for you to fill in. I used Google Maps and saw that it was in the opposite direction from Brooklyn Steel. I thought it was far in the wrong direction. Why? I searched on google for a closer restaurant on the way. There was one a short block away, the Brooklyn Star. I texted Fred and went in and got us a table. Not that it was crowded. It's on Lorimer, a block north of Metropolitan which puts it off the beaten track. I got a text from Fred saying he's arriving. He didn't come in. Then I got a call. He was arriving at the diner. It was right at the Lorimer stop, just at the opposite end of the station and not in my view. I used to go by there a lot going places with Heather and it's only a few blocks from Dan's. I hardly ever took the subway from there. It was a straight walk from either of their houses. I told Fred where I was and he was there in a few minutes. The diner would have been fine, it is further from the venue but only a few minutes further. Why was there all this confusion? Right answer! Creativity is often lucky mistakes and that's what happened. The Brooklyn Star was far more interesting than a diner. They serve American comfort food with a southern flavor. That does not mean fried chicken or grits or catfish or any of the other things you usually associate with southern cooking. Fred had " Pan Roasted Porgy w/white beans, tokyo turnips, crawfish relish, parsnip chips." I had " Spicy Fried Duck Wings w/ground chili, honey, fried garlic" and a huge pan roasted cornbread with bacon. It's served right in the cast-iron skillet. Mine was magnificent. I had never heard of spicy duck wings so I couldn't resist. I love duck, I love honey and I love garlic. Chili makes most things better. If you're in the neighborhood check them out.
With the confusion and Fred taking longer to get there than planned our plan to get to Brooklyn Steel before doors opened was not going to happen. We got there ten minutes before the opening act went on. That was fine. We had to meet up with Gene & Isabel, who arrived earlier, and we joined them. This is a relatively new space, a converted concrete factory. Think of Irving Plaza scaled up by a factor of 1.5. It's a large standing venue, capacity 1800. There's a mezzanine with seats but you had to be there before doors to get them. We were off on a raised platform halfway back stage right. We were near but not at the front of the platform. The prime spots were against the rail. For a big rock venue, our position was great. We could see because we were higher than the crowd except for the few people in front of us on the platform. Luckily, I was not directly behind the 6'9" person who was slightly to the right and in front of me. He might have been taller, I was thinking a foot taller than me.
When the opener came on I couldn't tell if it was a man or a woman. I thought that was because of my eyes. Isabel said it was a man. Then the opener starting singing. It was a woman. She was in the, Yeah, she can sing but all her songs sound alike drone school of music. Most of the crowd seemed to love her. We didn't. Here's the thing, every week I see two acts that are better than she is. Why can't they get the big break opening for the big rock act?
During the long intermission, we were joined by Shelley. I don't like long intermissions but it was better than having the opening act sing longer. Talking to my friends was more entertaining and I got to keep up with the Met game score. The Mets were winning 2 – 1.
Then the Decemberists came out. I have a strange relationship with them. I have liked them from the first time I heard them on WFUV. They were always a band I wanted to get more into but for one reason or another I never did. I never saw them live and I owned only one of their albums, The Hazards of Love, but that one album is one of my favorites. Their shows are expensive and their venues large and I can't get freebies of their albums which makes it difficult for someone of limited means and many other musical options to get obsessed with.
My brain has trouble processing their name too. I always think it starts with an "R" and think "REM" and "The Replacements." They are nothing like those bands, though Gene loves REM too, and their name doesn't start with an "R." I don't even classify this as being an idiot. It's the strange way that brains work, not just mine.
REM The Replacements October Project The Decemberists had me at the first song. This is so much the music I listened to in early adulthood, they have the esthetic of a 70s Rock Band. Much of it harkens back to Prog Rock. I hear Renaissance and ELP in many of their songs. Others are more like Led Zeppelin, Quadrophenia era Who, Bowie, or Queen. These aren't three-minute wonders, they are expansive musical explorations. It is far removed from Chuck Berry. For a long time this esthetic took a critical beating, I'm so glad it still had its proponents.
Their live show is very different than I'm used to. Even though there are many musicians, 7 or 8, it's not an ensemble, it's Colin Meloy and backing musicians. There is no banter between the musicians. There was very little in the way of banter at all except when he was turning. He made no attempt to bond with the audience other than through the music. This worked best when they did extended suites of songs with no break. Classical musicians don't do much in the way of banter either. It's all about the music.
Even though it all comes from Meloy's talented brain the show was weakest during his solo set. His vision is most extraordinary when orchestrating all the different pieces. A highlight was when he brought in a guest, sorry I forgot her name, to sing lead on one song. He said it's actually a different project, Was it Opera X?
The crowd was so well behaved. Was nobody drinking? There was only a brief time during the opener's set that I was annoyed with people talking. I wasn't seriously jostled. We weren't packed like a cattle car. It was not boiling hot. I had my hoodie on the whole show. There were times I put my hood up. Why can't other large venues keep cool like that? No, the answer is not "I'm an idiot."
I went to Trader Joe's before the show. I had a bag full of groceries including eggs. When I went through security they said that I can't bring food in. I said, "do you really think I'm going to eat raw eggs during the show?" That didn't convince them. They asked if I could put it in my car. Did they really think that if I had a car with me that I'd have taken it into a standing venue? I told them that I traveled all the way from the Bronx for the show on the subway. They proved reasonable though reluctantly. I was escorted to coat check and had to check it. They charge per item so I kept my hoodie and backpack. I told the woman who took my bag to be careful as there were eggs in the bag. She asked if it was OK if she snacked on some. I told her yes. When I picked up my bag after the show I asked her if she ate my eggs and she said, "only a half-dozen." I love people like that.
Because I had to pick up my stuff and was taking the subway I didn't say a proper goodbye to my friends. Fred got a ride home with Gene & Isabel. He lives quite close to them and on the way. I got turned around when I left the building, the exit was on a different street than we came in and it took me a minute to realize that. I had started to walk in the wrong direction. I checked Google maps the path back to the subway, it was not the same stop I got off but the path was similar. I realized that when I navigate from a map I rely a lot on the angles between the streets when it's not a rectangular grid. I did that even before I had trouble reading street signs. It worked, I made my way to the subway with no problem.
I'm not doing anything today so I might write about the Adventures I had in IT tomorrow. There was a lot of frustration. It's why I didn't write yesterday.
Today's homework is making up the next John Platt's On Your Radar event. I have no idea who is playing but I know that there's one act that I love and that I'm friends with. That's pretty much what I remember every month.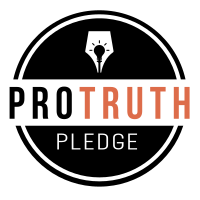 I signed the Pro-Truth Pledge:
please hold me accountable.







Memories: Not that Horrid Song - May 29, 2018
Wise Madness is Now In Session - May 28, 2018
The NFL and the First Amendment - May 27, 2018
On The Road Again - May 26, 2018
Oliver the Three-Eyed Crow - May 25, 2018



creative commons
This work is licensed under a Creative Commons Attribution-Noncommercial-Share Alike 3.0 License.
Horvendile April 19, 2017




Follow on Feedly