I became insane with long intervals of horrible sanity.
Edgar Allen Poe
The trouble with fighting for human freedom is that one spends most of one's time defending scoundrels. For it is against scoundrels that oppressive laws are first aimed, and oppression must be stopped at the beginning if it is to be stopped at all.
- H. L. Mencken
Many people would sooner die than think; In fact, they do so
-Bertrand Russell
What I have been telling you, from alpha to omega, what is the one great thing the sigil taught me — that everything in life is miraculous. For the sigil taught me that it rests within the power of each of us to awaken at will from a dragging nightmare of life made up of unimportant tasks and tedious useless little habits, to see life as it really is, and to rejoice in its exquisite wonderfulness. If the sigil were proved to be the top of a tomato-can, it would not alter that big fact, nor my fixed faith. No Harrowby, the common names we call things by do not matter — except to show how very dull we are ...
-James Branch Cabell
October 04, 2017 - 10:20 a.m.
What, Me Worry?
I'm getting an early start today, it's 9:14; I woke up an hour earlier than usual. I'm going to declare myself official over my Crohn's attack. I'm having a few residual issues but I feel fine. I even left the house yesterday, that was an exercise in irony. I forgot to pick up my meds on Friday when I was at the hospital. On Monday I called the hospital pharmacy and got voicemail. I told them that I needed my meds and asked if they could forward the prescription to the CVS near me so I wouldn't have to take the two-hour trek to the hospital. They never got back to me. That's one of my first complaints with St. Vincent's. I let it go as I wasn't up to going out and I can go a few days without my Zoloft. It stays in the system for a long time. Yesterday I called again. I discovered that my doctor had never sent in my last prescription. That was not her fault but of reception. I had told them I needed a refill and they said that they would tell the doctor but they didn't. So, I had to call reception and request that my doctor call in the prescription to the local pharmacy.
I didn't expect this to happen immediately so I made breakfast, gave it some more time, then called the pharmacy to see if it was called it. It was, but to the wrong pharmacy. That might have been my fault. I got the number by googling CVS Pelham instead of CVS Pelham Bay. When I called the pharmacy, I googled Pelham Bay. Notice, I didn't google "City Island;" there is no pharmacy here. The "local" pharmacy is 3.6 miles away. This was not a big deal, it just meant I had to wait another hour while they sent the prescription from one pharmacy to the other. I decided to use the time to go to Stop & Shop to pick up eggs. They are a third the price there as on the Island. I could pick up a few other things when I was there too. It's on the same bus and I'd stop at CVS on the way back.
When I got to Stop & Shop they were out of the cheap eggs, they just had the ones that cost three times as much. Arrgghh. I consoled myself by buying chocolate peanut butter cup ice cream that was on sale and their great hot dog rolls. Stop & Shop makes the best hot dog rolls and hamburger buns. You have to slice them yourself but that's a small price to pay for rolls that taste good enough to be dinner rolls; I use them as dinner rolls. This is not a digression, food is important.
Then I headed to CVS and confronting my anxiety. One of the reasons I had my prescriptions filled at a hospital that is difficult to get to is that I was afraid of dealing with the insurance if I switched; this is at the heart of my anxiety. Calling the hospital to have it changed was a struggle. Picking it up was more of a struggle as I knew they'd ask for my insurance card. I went in and first there was a question of figuring out who I was. I was in the CVS records as living in Oakland Gardens. I haven't lived there for ten years but that was the last time it was the pharmacy I used. Then came the inevitable, he asked for my insurance card. He couldn't even handle this himself, he had what I imagine is his superior do it. I handed him my Medicaid card. I accidentally passed him one of my spare MetroCards with it. When the woman that was actually processing it found it and gave it back to me I told her it was a tip; whistling past the graveyard. A bit later she told me from the back, "I just have to wait for this to be verified." Outside I was calm and joking, "You don't trust me? I gave you a tip?" She laughed. Inside I was quaking. This is not a groundless fear. This has happened to me multiple times. Instead it went through and there was just one more hurdle to get over. "There should be no co-pay." He said, "Your right!" Whew. That was a relief.
I had perfect timing. The CVS is right by the bus stop. The bus was there when I got out. It really is easier using the CVS and I'm glad I switched. I'm glad I was able to make myself to get things done.
When I opened Word I had no idea what I was going to write about; all I knew was that I didn't want to discuss politics or anything heavy. I didn't want to pontificate. I had no idea I could stretch picking up a prescription into a full entry. Lord Dunsany was such a facile writer that he said he could write a story about the mud on the bottom of the Thames and sell it. He did. I read and enjoyed it. Have any of My Gentle Readers read anything by Lord Dunsany? I suspect that my taste in geek lit is a bit different than most. That could be a different entry. I should write that down. A miracle! I just put it on my list of diary ideas.
Now I can have breakfast before 10:30, I usually eat it after noon. I have to go shopping again as I didn't lay any eggs since Stop & Shop was out. Would eating eggs I laid be cannibalism, self-cannibalism? I don't think so. Many mammals eat the afterbirth. I bet there are birds that eat their own eggs in emergencies or if they egg is broken. They represent a large energy investment on the part of the mother and that way they can at least recap some of it.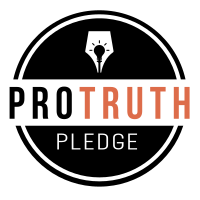 I signed the Pro-Truth Pledge:
please hold me accountable.







Memories: Not that Horrid Song - May 29, 2018
Wise Madness is Now In Session - May 28, 2018
The NFL and the First Amendment - May 27, 2018
On The Road Again - May 26, 2018
Oliver the Three-Eyed Crow - May 25, 2018



creative commons
This work is licensed under a Creative Commons Attribution-Noncommercial-Share Alike 3.0 License.
Horvendile October 04, 2017




Follow on Feedly